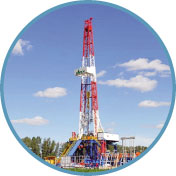 The acute energy crisis Bangladesh is experiencing now should come as no surprise. Imported expensive liquid fuel has proved to be too expensive for the country, especially since global energy prices have been extremely susceptible to abrupt geopolitical turns and twists. The chronic shortage of gas is hampering industrial production so much that, as many foresee, industrial output may come down to as much as 50 per cent, unless gas supply is restored to the previous levels. Although the government has recently declared the purchase of liquefied natural gas (LNG) from the spot market to stave off the worst, it is obvious that the country simply cannot afford to keep spending so much foreign exchange (forex) from a fast-depleting forex reserve.
There is talk that some industries are planning to switch over to LPG as a stopgap measure to overcome the gas crunch but this will do little to alleviate the energy crisis. Energy experts in the country keep stressing that there has to be a change in policy direction that will focus on exploring the local petroleum resources - both onshore and offshore. While offshore exploration is a mid- to long-term affair, there is no reason why onshore exploration cannot be prioritised in areas that have shown, through studies, high prospect of gas deposits.
In a recent webinar hosted by the Energy & Power magazine, the issue of gas exploration of the Chattogram Hill Tracts (CHT) came up for discussion. Former advisor to the BAPEX (Bangladesh Petroleum Exploration and Production Company), Md. Fariduddin informs that some structures have already been identified at CHT and require no further assessment for planning exploration. If that is the case, then there is no need to look for an international oil company (IOC), rather Petrobangla can invest its own resources to discover what is available. If looked at the assessments made in the previous years, some interesting information is available.
"In 2001, the Norwegian Petroleum Directorate and Hydrocarbon Unit assessed the prospect as 18.4 Tcf (trillion cubic feet). Ocean Energy engaged in work there at that time and assessed the prospect as 42 Tcf. Finally, Gustavson, in 2011, assessed the prospect as 42.6 Tcf."
After some failed attempts, "BAPEX consultants suggested launching exploration at Kashalanag, Patiya and Jaldi by spending money from their sources. But CHT structures did not get priority in the 17 exploration drilling programs of Petrobangla in their project for 46 wells drilling till 2025."
The primary reason cited by BAPEX has been exorbitant cost for explorations. The question is even with exorbitant cost involvement, why have the authorities not kept a provision for exploring at least 10 wells every year on the assessments made over the last two decades by foreign companies in CHT? Was it to open the door to interested parties which are averse to the country's self-sufficiency in energy and have their own agenda to serve narrow interests? The energy crisis has exposed the short-sightedness. So it is time to review the energy policy emphasising reliance on domestic sources as opposed to dependence on imported fuels.
Some energy experts are of the opinion that there is a bright prospect of finding hydrocarbons in CHT, particularly to go by the significant explorations that have been carried out in the Surma valley. Again, when these matters have been raised with relevant officials in Petrobangla, they inform that exploration of CHT is under consideration but strategy and methodology remain undecided.
As pointed out by a former Bapex Managing Director Mortuza Ahmad Faruque recently, "CHT is the only extensive hilly area in Bangladesh that lies in the south-eastern part of the country, bordering Myanmar in the southeast and the Indian states of Tripura in the north. There were discoveries of 12 gas fields in Tripura where similar geological conditions are prevailing like Chittagong and Hill Tract areas." He further adds that in the south of CHT, some large gas fields have been discovered in the offshore Rakhine Basin of Myanmar. So, extensive exploration in the identified structures can come up with reserves of oil and gas in the hill tracts there.
There is no room for indecisiveness now. The chronic shortage of gas threatens to undermine all the achievements of the present government unless gas exploration is started on a war footing. Hoping for things to improve in Europe or that spot prices will come down to pre-Covid pandemic level is a pipedream. Experts inform that CHT is already connected with the gas grid and hence there will be no problem in extracting gas in case of striking its reserves there. It would be wise to assign reputed drilling companies/contractors with the task given the complex nature of the structures at CHT.