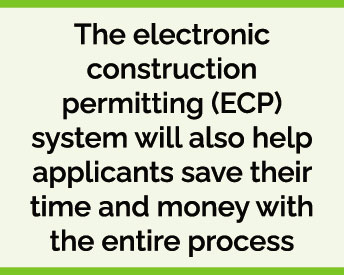 Rajdhani Unnayan Kartripakkha (RAJUK), the city-development authority, on Sunday formally launched an online platform to facilitate applications seeking approval for the development of new structures.
The platform, called electronic construction permitting (ECP) system, will also help applicants save their time and money with the entire process.
State Minister for Housing and Public Works (MoHPW) Sharif Ahmed inaugurated the ECP system at a ceremony organised by RAJUK's Urban Resilience Project (URP) at a city hotel.
MoHPW Secretary Md Shahid Ullah Khandaker and the World Bank's Disaster Management Specialist Swarna Kazi attended the ceremony as the special guests while noted civil engineer Professor Dr M Shamim Z Bosunia as the guest of honour.
RAJUK Chairman ABM Amin Ullah Noori presided over the function where two memorandums of understanding (MoUs) on the ECPS were also signed.
RAJUK Chairman Amin Ullah Noori, General Secretary of the Institution of Engineers Bangladesh (IEB) Md. Shahadat Hossain and President of Institution of Architects Bangladesh (IAB) Mubasshar Hussain inked the MoUs on behalf of their respective organisations.
Project Director of the URP Abdul Latif Helaly briefed the audience on the project and ECPS.
According to the organisers, the ECP system is an electronic tool under the URP to administer and implement the overall building construction approval process including application, plan check, approval and occupancy certificate. The World Bank has been providing financial support to the URP and a US-based consulting firm, RTI International, has been providing other necessary support.
Speaking on the occasion, State Minister Sharif Ahmed said the ECP system has been developed in line with the guidelines of a world-class consultancy firm involving skilled professionals aiming to ensure smooth service for all construction works in the shortest possible time.
"With the introduction of the system, all the activities ranging from the application process to the occupancy certificate will be completed online," he said.
Professor Shamim Z Bosunia said it is imperative for the developers to strictly follow the building code to help ensure the safety of buildings.
The implementation of the building code could also minimise the losses during any natural disasters, he said, adding that the country is in earthquake-prone zone.
According to organisers, an applicant through the ECP system will be able to know updates about the application using any device. An applicant will also be able to deposit money for various service charges online, using digital payment gateways and mobile financial services.