It's shame for BD to be branded autocratic
Says Fakhrul reacting to Bertelsmann report
---
---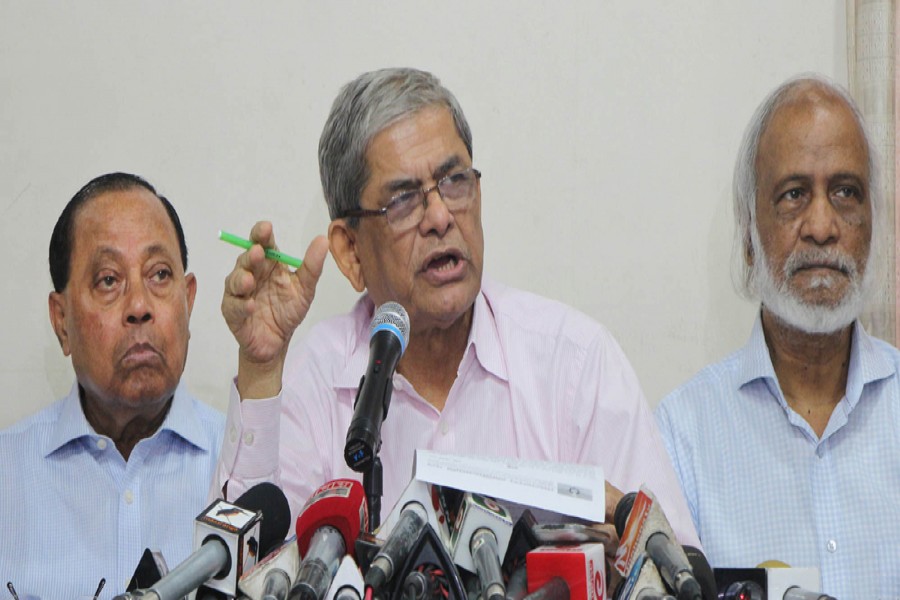 BNP secretary general Mirza Fakhrul Islam Alamgir speaking at press conference at the party's Nayapaltan central office on Saturday — Focus Bangla
BNP secretary general Mirza Fakhrul Islam Alamgir said on Saturday it is a matter of shame as Bangladesh has been enlisted as 'one of five new autocratic countries' by a German-based institution, reports UNB.
"BBC online has published a report based on the findings of a German-based institution that Bangladesh is one of five low-ranking countries where autocracy emerged eliminating democracy," he said.
Speaking at a press briefing at BNP's Nayapaltan central office, Fakhrul further said, "Bangladeshi citizens and those of us who fought for democracy and earned the country's independence feel ashamed of seeing the study findings."
Mentioning that their party has long been saying democracy is absent in Bangladesh, he said their assertion has been proved right and recognised through the study. "The government has now taken the country to such a stage with its despotic rule."
German-based organisation Bertelsmann Stiftung in its report released on Friday said five countries -- Bangladesh, Lebanon, Mozambique, Nicaragua and Uganda -- 'no longer meet the minimum standards for democracy.
"These countries, where democracy has been gradually undermined for years, are under autocratic rule....," said Bertelsmann Stiftung's Transformation Index report 2018.
---
---
---
---