---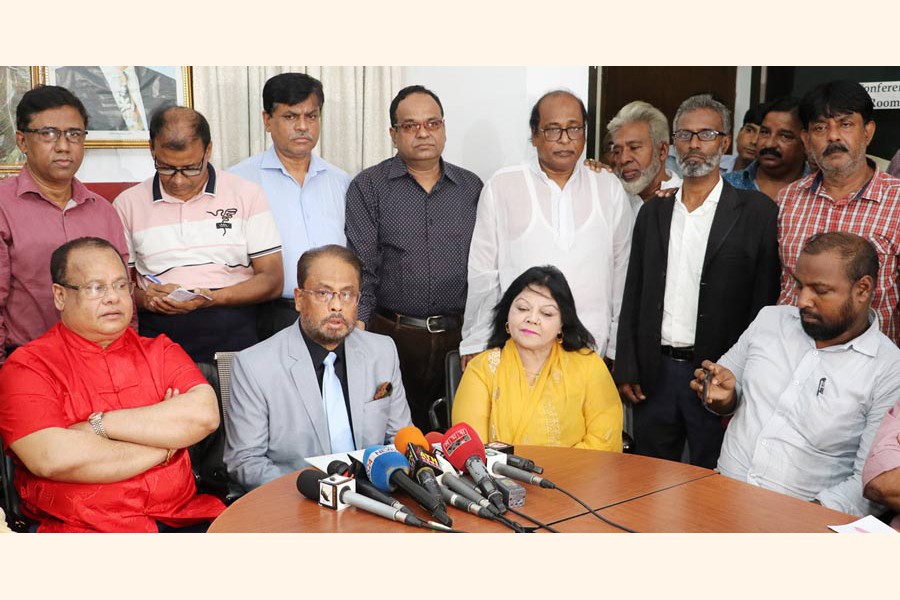 Jatiya Party chairman GM Quader speaking at a press conference at the party's Banani office in the city on Monday — Focus Bangla
Jatiya Party (JP) Chairman GM Quader said on Monday his party is trying to reach an understanding with Awami League (AL) to withdraw its candidate in favour of HM Ershad's eldest son Saad Ershad in the by-election to Rangpur-3 seat, report
agencies.
"We'd a little bit of discussions (with AL) over the issue (withdrawing its candidate). They told us that they would consider it. But we still couldn't reach any understanding. Now we can't say whether it'll happen or not," he said.
Talking to reporters at the Jatiya Party chairman's Banani office, QM Quader said they will wait until September 16, the last date for the withdrawal of candidature, to see the results of their discussions over the matter.
The by-election to the Rangpur-3 constituency, which fell vacant following the death of HM Ershad, will be held on October 05.
Jatiya Party on Sunday nominated Rahgir Al Mahi alias Saad Ershad to contest the by-polls while AL picked its Rangpur district unit general secretary Rezaul Karim Razu as the party contestant for the seat.
BNP nominated Rita Rahman, daughter of Moshiur Rahman Jadu Mia, to contest the by-polls as its candidate.
GM Quader said his party nominated Saad Ershad for the Rangpur-3 by-election based on discussions and united decision of his party senior leaders.
He also expressed the hope that Jatiya Party leaders and activists would work for ensuring the victory of Saad Ershad.
About the division in his party, he said now there is no rift in Jatiya Party and they are now united. "I've formed a crisis management committee comprising senior leaders to overcome the conflict. After the negotiation meeting on Saturday, no-one got defeated. In fact, the victory of all of the party has been ensured."