Asiatic 3Sixty gets new chairman, co-chairman
Wednesday, 24 February 2021
---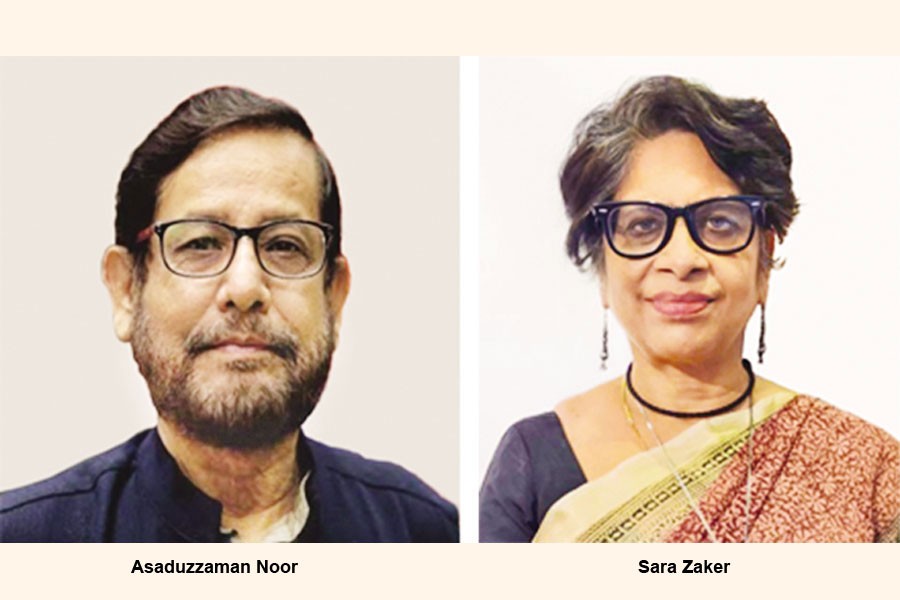 Asaduzzaman Noor has been appointed as the new chairman of Asiatic 3Sixty and Sara Zaker as the new co-chairman of the group, says a statement.
The decision has been finalised at the Asiatic 3Sixty Board of Directors' meeting recently and implemented with immediate effect.
Previously, Asaduzzaman Noor and Sara Zaker held the positions of vice chairman and executive vice chairman in the group respectively.
"It indeed is an honour for me to be appointed as the chairman of Asiatic 3Sixty", said Asaduzzaman Noor.
"It is my solemn responsibility to spearhead an organisation that has such a decorated past and such an incredible present potential, and so I am grateful to all for placing their confidence in me. We hope to continue the legacy Aly Zaker has left us with."
Sara Zaker said, "Asiatic 3Sixty carries a legacy of exemplary projects and work ethics in the industry. What we have achieved over the past 50 years of journey has set a scale of standard for our own selves, which can only be topped through consistent hard work and innovation."