BD eyes workplace wellness by 2030
MONIRA MUNNI | Friday, 16 September 2022
---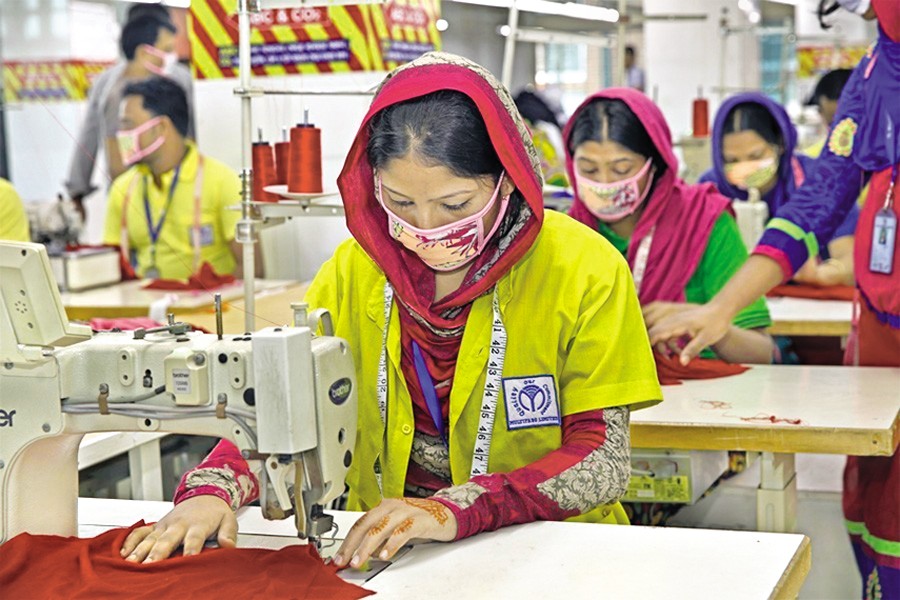 Bangladesh has stepped up efforts to ensure safe and healthy workplace by 2030 through implementing the national action plan (NAP) on occupational safety and health (OSH), officials said.
To this end, labour and employment ministry on September 10 formed a supervisory committee to oversee the progress and execution of the action plan efficiently and effectively, they added.
The 11-member panel comprises labour officials and representatives from International Labour Organisation, industries, education, commerce, health, home and environment ministries, and Department of Inspection for Factories and Establishments (DIFE).
There are two representatives from owners and workers.
Members can be co-opted onto the committee according to needs and representatives be invited from other ministries/division/government agency/employer and worker associations concerned/experts to attend meetings as and when required.
The committee will sit every six months to review progress and implementation of the plan and report to the National Industry, Health and Safety Council, according to a labour ministry notification.
Last October, the labour ministry in cooperation with the ILO adopted the NAP to ensure a safe, healthy, conducive and productive environment for employers and workers, a ministry official said.
Occupational safety and health is an important element in ensuring a safe and healthy workplace which will assist employers in increasing productivity.
The ministry took proactive measures to develop the OSH action plan as the basis for the development of OSH activities and the creation of a safe, healthy and appurtenant work environment by 2030.
The OSH action plan is a document explaining the future direction of the country's occupational safety and health, said a DIFE official.
As part of the country's endeavour to achieve a developed nation status through the application of a safety culture by 2030, several objectives have been identified for immediate execution and long-term contribution to sustainable development, he explained.
In the long term, the NAP is expected to contribute to building a safety culture in the workplace and help reduce the rate of occupational accidents and diseases.
According to the plan, the DIFE will require publishing an annual report on accidents, injuries, occupational diseases, violence and sexual harassment.
Many government and private initiatives exist to work on OSH, but coordination seems less than expected, according to a source.
One of the vital weaknesses of the system is under-reporting or no reporting of any accident, injury and occupational disease for lack of relevant data.
The plan defines areas of interventions, related activities, required strategies and assigning responsibilities with progress indicators and timelines with short-term (2021-2023), medium-term (2024-2026) and long-term (2027-2030) targets for the tasks.
The progress indicators will help the government have a quantitative and qualitative appraisal of the OSH situation in the country.
The overall initiative will facilitate the government in attaining the SDG target 08 on decent work to ensure workplace safety by 2030, reads the plan.