BHBFC starts Shariah financing
Friday, 26 November 2021
---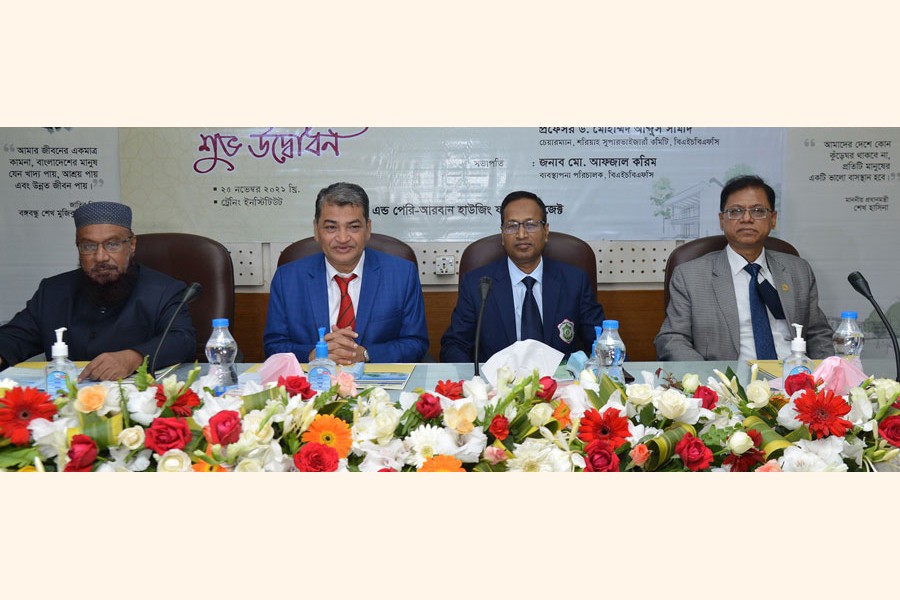 Bangladesh House Building Finance Corporation (BHBFC) has started Islamic Shariah based financing in housing sector. The organisation has introduced a new housing finance product named Manzil in this regard.
Under this system BHBFC would invest money as per Shariah regulation for constructing residential building. The borrower has to share earned profit to BHBFC, said a statement.
The inauguration programme of Manzil was held on Thursday at the BHBFC headquarters in the city. Sheikh Mohammad Saleem Ullah, Secretary, Financial Institutions Department (FID), Ministry of Finance inaugurated the product. Managing Director of the Corporation Md. Afzal Karim presided over the inaugural ceremony.
Chairman of the Board of Directors of BHBFC prof. Dr. Md. Salim Uddin, FCA, FCMA and prof. Dr. Mohammad Abdus Samad, Chairman, Shariah Supervisory Committee, BHBFC was present as special guests.