CDBL to stop share sales sans declaration
Mohammad Mufazzal | Wednesday, 6 February 2019
---

The securities regulator has asked the Central Depository Bangladesh Limited (CDBL) to strictly enforce the 'mandatory declarations' requirement in the case of share transfer by the sponsor-directors and placement shareholders of listed companies.
The instruction came in the wake of transfers of these types of shares without such declarations.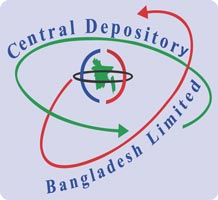 The Bangladesh Securities and Exchange Commission (BSEC) instructed the CDBL to find a way of containing the share sales executed without declarations.
Shuvra Kanti Chowdhury, managing director and CEO of the CDBL, said they have already started the job of including a module in their software.
The vendor appointed by the CDBL is working to develop a module so that no sponsor-director or placement holder is able to transfer his or her shares without declaration.
"The securities regulator, the stock exchanges and the Bangladesh Association of Publicly Listed Companies have approved our move," he stated.
As per the securities rules, a three-year lock-in is imposed on shares held by sponsor-directors of listed issues.
After withdrawal of lock-in, sponsor-directors and placement holders have no bar to sell shares but with giving declarations through stock exchanges.
As per section 34 of the listing regulations, "Every sponsor or director or placement holder of an issuer of listed securities shall simultaneously submit a written report to the exchange and to the commission about his intention to buy or sell or otherwise dispose of the securities of the issuer held by him in that issuer along with his declaration."
"The exchange shall disseminate such declaration of sponsors or directors through the trading system of the Exchange," it also reads.
According to a DSE official, the market often faces a negative impact if sponsor-directors of listed companies sell shares without declarations.
"Even, the government is deprived of tax from the share sales done without declarations," he cited.
The government realises 5.0 per cent tax from the sales of shares by sponsor-directors.
"The stock exchange will release such amount of shares that is declared for sale by sponsor-directors," he added.
DSE officials said share sales without declarations come to their notice at the end of month when the shareholding positions of sponsor-directors, institutions, foreign shareholders and general shares are updated.
When asked, BSEC executive director Mohammad Saifur Rahman said share sale by sponsor-directors without declaration is a violation of the relevant securities rules.
"Some incidences of share sales without declarations also came under regulatory vigilance. The BSEC also took action against such unlawful sales of shares," he disclosed.
Currently, the number of the companies listed on the stock exchanges is 312, other than closed-end mutual funds.