Cox's Bazar sees surge in tourist arrivals
Our Correspondent | Saturday, 15 February 2020
---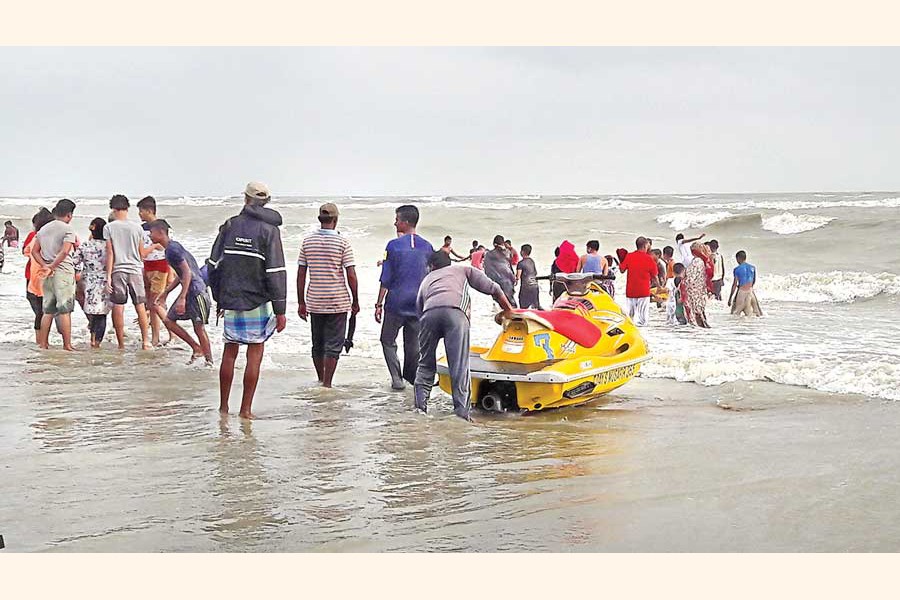 COX'S BAZAR, Feb 14: A large number of tourists arrived in Cox's Bazar town to celebrate Pahela Falgun that coincided with the Valentine's Day on Friday, the weekend.
According to sources of Hotel Motel Owners Association, most of the residential hotels of the town were full of tourists.
"At least 2 lakh (200,000) tourists were already staying at about 480 residential hotels of Cox's Bazar town and its adjoining areas till Friday evening. More tourists will reach here on Saturday morning", General Secretary of the local hotel motel and guest house owners' association Abul Kashem Sikder told this correspondent.
Tourists enjoyed programmes of Valentine's Day and spring festival on the longest beach of the world.
Cox's Bazar district police administration beefed up security measures in the town for movement of tourists peacefully.
According to sources, about 3,000 tourists were staying in the coral island St Martin's to celebrate Valentine's day.
Tourists from home and abroad were visiting Himchhori waterfall, Daria Nagar tourist spot, Inani, Ramu Buddhist temples, Moheshkhali Adhinath Mondir, Pesar Dip eco-tourism and Kana Rajar Guha of Ukhiya upazila.
Flower traders in Cox's Bazar town were doing brisk business on this special occasion.
clicox121@gmail.com