Coronavirus
Death toll in China reaches 1381
Japan reports first death
---
Saturday, 15 February 2020
---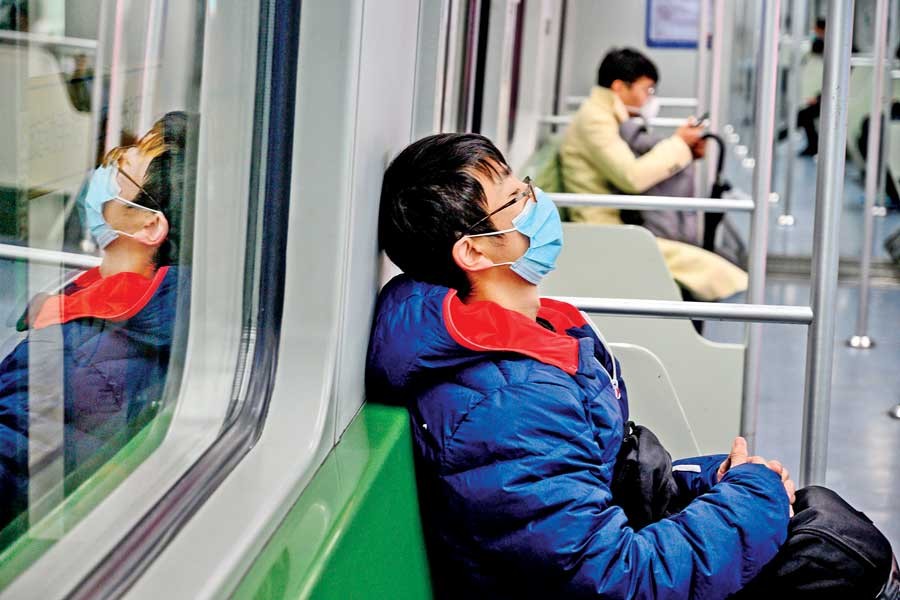 BEIJING, Feb 14 (Agencies): The death toll from a coronavirus outbreak in China's Hubei province rose by 122 on Friday, health officials said, less than half the number of deaths from the day before, when Japan reported its first fatality.
1,381 people are now known to have died from the virus.
The total number of infections has jumped to 63,922 cases, according to the National Health Commission.
The World Health Organization said there was no major shift in the virus's pattern of mortality or severity, despite a spike in cases in Hubei, the epicentre of the disease, on Tuesday.
Hubei province's health commission said it had recorded 4,823 new cases of the flu-like virus that emerged in the provincial capital, Wuhan, in December.
The number infections was down sharply on the previous day, when a change in the methods of diagnosing patients led to a record spike in cases.
The epidemic has given China's ruling Communist Party one of its sternest challenges in years, constrained the world's second-largest economy and triggered a purge of provincial bureaucrats.
Japan confirmed its first coronavirus death on Thursday - a woman in her 80s living in Kanagawa prefecture near Tokyo - adding to two previous fatalities in Hong Kong and the Philippines.
Japan is one of the worst affected of more than two dozen countries and territories outside mainland China that have seen hundreds of infections from the flu-like sickness.
A cruise liner quarantined off a Japanese port has more than 200 people confirmed with the disease. Authorities have said they will allow some elderly people to disembark on Friday.
Passengers on another cruise ship that spent two weeks at sea after being turned away by five countries over coronavirus fears started disembarking in Cambodia on Friday.
The MS Westerdam, carrying 1,455 passengers and 802 crew, docked in the Cambodian port town of Sihanoukville on Thursday. It had anchored offshore early in the morning to allow Cambodian officials to board and collect samples from passengers with any signs of ill health or flu-like symptoms.
China's factories and offices are only slowly creaking back into life after Lunar New Year holidays that were extended by 10 days in the struggle to rein in the virus, which emerged in December in Wuhan, capital of the central province of Hubei.
The problem is reviving the world's second-largest economy when a staggering 500 million people are currently affected by movement and travel restrictions to contain the new virus - 2019-nCov.
The new national infection figures give no sign that the outbreak is nearing a peak, said Adam Kamradt-Scott, an infectious diseases expert at the Centre for International Security Studies at the University of Sydney.
In cities such as Beijing, the capital, and the business hub of Shanghai, streets and subways remain largely deserted with many shops and restaurants empty or shut.
The surge of new cases reported on Thursday dented hopes the epidemic might soon be reaching a peak and halted a global stocks rally.
However, the rise in China's reported cases reflected a decision by authorities there to reclassify a backlog of suspected cases by using patients' chest images, and is not necessarily the "tip of an iceberg" of a wider epidemic, a top World Health Organization official said on Thursday.
Mike Ryan, head of WHO's health emergencies program, said more than 14,000 new cases reported in Hubei province on Thursday came after a change to include results from quicker computerised tomography (CT) scans that reveal lung infections, rather than relying just on laboratory tests to confirm cases.