Dhaka bourse edges up on trading in insurance stocks
FE Report | Friday, 26 May 2023
---
Life and non-life insurers on Thursday continued their rally, helped by investors' enthusiastic participation.
The Dhaka Stock Exchange (DSE) managed to register a turnover above Tk 10 billion for the second consecutive session, riding on buoyant trading in insurance stocks, especially life insurance.
Life insurance companies saw investors' increased participation following the news that the regulator had asked them to take measures to ensure policy holders continue to pay premiums until maturity.
Of the 57 life and non-life insurers, 51 experienced price appreciation while the stock prices of the remaining six remained unchanged on Thursday.
The Insurance Development and Regulatory Authority (IDRA) had reportedly asked 34 private life insurers to take measures to enhance premium collection, which will eventually increase companies' profits.
Apart from making the highest contribution to the market turnover, insurers dominated the gainers' chart on the premier bourse.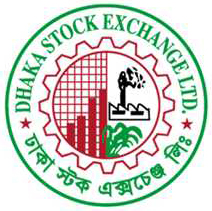 Life insurers posted a turnover of Tk 2.11 billion, followed by non-life insurers at Tk 1.28 billion.
Of the 10 top gainers, seven were life insurers and one non-life insurer, while the remaining two were from other sectors. The share price of the eight insurers advanced between 9.10- 9.95 per cent on the DSE.
Meanwhile, the DSE made a query to know whether there was any undisclosed price-sensitive information behind the price hike of Chartered Life Insurance Company that has continued to rise since February.
In its reply, the company said there was no undisclosed information behind the recent unusual price surge and increase in the volumes of shares traded.
Apart from insurers, the companies in the travel & leisure sector also saw good investor participation.
The market opened the week's last session positively and the DSE broad index DSEX continued its upward trend for more than one hour.
In the midsession, investors went into a buying spree, helping the DSEX close marginally higher and regain its position observed in early November last year.
At the end of the session, the DSEX closed at 6325.73 points with a rise of 0.31 per cent or 19.83 points. Earlier, the DSEX closed at 6353 points on November 10.
The two other indices such as Shariah index and DS30 also advanced marginally on Thursday.
Of 351 issues traded, 105 advanced, 72 declined and the remaining 174 were unchanged.
On the day, the turnover stood at Tk 10.36 billion which was 7.0 per cent less than the previous session.
Of the total turnover, Tk 585 million came from transactions executed on the block board of the premier bourse.
EBL Securities said the market remained upbeat throughout the session as buyers dominated sellers across the trading floor while chasing quick rallies in selective sectors.
Like previous sessions, Bangladesh Shipping Corporation on Thursday topped the chart of most-traded stocks with a transaction value of Tk 464 million, followed by NAVANA Pharmaceuticals, Meghna Life Insurance Company, and Sea Pearl Beach Resort & Spa.
Of the multinational companies, Bata Shoe Company and Unilever Consumer saw a marginal price appreciation on Thursday.
[email protected]