Global fashion giants yet to establish fair supply chain
Five years after Rana Plaza accident
---
Tuesday, 24 April 2018
---
Five years after the collapse of Rana Plaza, the building that housed several garment factories and shops in Savar, fashion giants have yet to establish a fair supply chain, reports The Telegraph.
The Rana Plaza disaster caused the death of 1,138 garment factory workers and left thousands with life-changing injuries, according to bdnews24.com.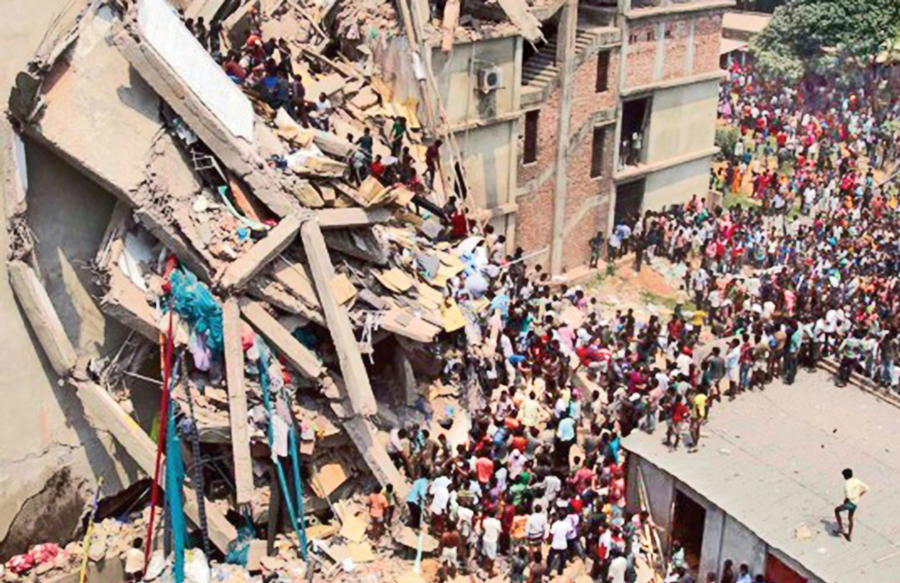 The disaster, one of the deadliest industrial accidents in history, raised loud questions regarding the fashion industry and became a loud symbol of the way fashion brands lost control of their supply chains as they pursued outsourcing to lower costs.
Two months after the accident many brands came together sign the Bangladesh Accord on Fire and Building Safety, which has helped transform parts of the industry.
The agreement was a legally binding deal to enforce common building standards certified by an independent inspection programme, and barring factories that ignored the rules from working with any of the brands involved. It also forced manufacturers to create elected health and safety committees.
A separate group set of 17 North American retailers, the Alliance for Bangladesh Worker Safety, has taken a similar approach.
"Employers in Bangladesh who have undergone oversight by the accord and alliance can now claim to be among the safest, if not the safest, in the world," Warwick Business School Prof Jimmy Donaghey, who has visited Bangladesh eight times since the disaster, told The Telegraph.
Some brands like Primark have gone even further, embarking on their own programmes of building inspections and hiring an in-house structural engineer as part of its ethical trade team.
However, the measures taken for building safety do not suggest the global fashion supply chain to be as clean as expected.
"Mainly we are cheap labour - that is why we are scared; we need money, we need to survive," Nazma Akter, who began work as a seamstress in a Bangladeshi factory aged just 11 and now runs the Sommilito Garments Sramik Federation trade union, told The Telegraph.