Gopalganj road crash claims five lives
IU students, teachers among 40 injured in Kushtia
---
Saturday, 15 February 2020
---
Five people were killed and 40 others were injured in separate road accidents in Gopalganj and Kushtia on Friday, reports UNB.
Five construction workers were killed and seven others injured when a bus hit a human hauler on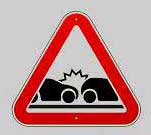 Dhaka-Khulna highway at Pona Bus Stand in Kashiani upazila of Gopalganj on Friday.
The dead are Sumon Munshi (20), son of Belayet Munshi, Badier Molla (30), son of Rafique Molla, Mizan Fakir (50), son of Bazlu Fakir, Layek Fakir (50), son of Ajiron Fakir and Sirajul Islam Molla (30), son of Abi Mollah of Parulia union of the upazila.
The Dhaka-bound bus of 'Falguni Paribahan' from Khulna rammed the human hauler around 8:00 am , leaving one passenger of the human hauler dead on the spot and eleven others injured, said Azizur Rahman, officer-in-charge (OC) of Kashiani thana.
Of the injured passenger, two died on way to Kashiani Upazila Health Complex while two other people succumbed to their injuries at Faridpur Medical College Hospital and Sadar Hospital.
They met the accident while going to Bhatiapara for construction work by the human-hauler.
Meanwhile, at least 40 people, including 37 students and two teachers of Islamic University (IU), were injured in a road crash at Bittipara in Sadar upazila of Kushtia early Friday.
The two teachers were identified as assistant professors of Management Department of the university Dhananjoy Kumar and Murshid Alam.
The accident took place around 1:30 am when a bus carrying the students and teachers crashed into a roadside tree after hitting a stationary truck while heading towards the university from Naogaon, leaving 40 people injured, said Jahangir Arif, officer-in-charge OC) of Islamic University thana.
Twelve of the injured, including the bus driver, were sent to General Hospital while the others to the University Medical Centre.
The IU students and teachers went to Naogaon on a fieldwork tour on Wednesday.