Govt offers bounty for info on dolphin killers
FE REPORT | Monday, 25 October 2021
---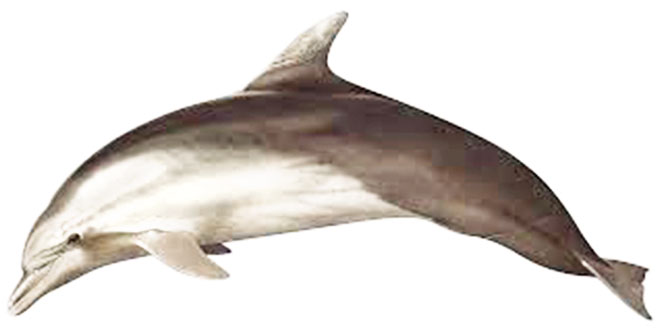 The government has formed seven dolphin-conservation teams with an announcement that it will reward those who will provide information to Forest Department about dolphin killers.
"Many people deliberately kill dolphins to get its oil. But the government is always trying to conserve dolphins and working sincerely to make this activity a success," Environment, Forest and Climate Change Minister Md. Shahab Uddin said while speaking as the chief guest at a discussion meeting on Sunday.
Forest Department organised the discussion meeting marking the International Freshwater Dolphin Day-2021.
Referring to various initiatives taken by the government for the conservation of dolphins, the environment minister said seven teams have been formed to conserve dolphins in the Sundarbans. Similar teams will also be formed to conserve dolphins in other areas, he added.
Training is being imparted to those concerned including fishermen. The government has so far declared nine dolphin sanctuaries in the country for conserving dolphins.
A dolphin action plan and dolphin atlas have already been prepared, the environment minister said.
Wildlife (Conservation and Protection) Act includes a provision of imprisonment for up to five years or a fine of up to Tk 500,000 or both for repeat offences of killing dolphins.
Deputy Minister for Environment, Forest and Climate Change Begum Habibun Nahar, Secretary Md. Mostafa Kamal and Additional Secretary (Administration) Iqbal Abdullah Harun, Chairman of Nature and Life Foundation Mukit Majumder spoke as the special guests at the discussion meeting chaired by Chief Conservator of Forests Md. Amir Hossain Chowdhury.