HK protesters boo China anthem
Thursday, 12 September 2019
---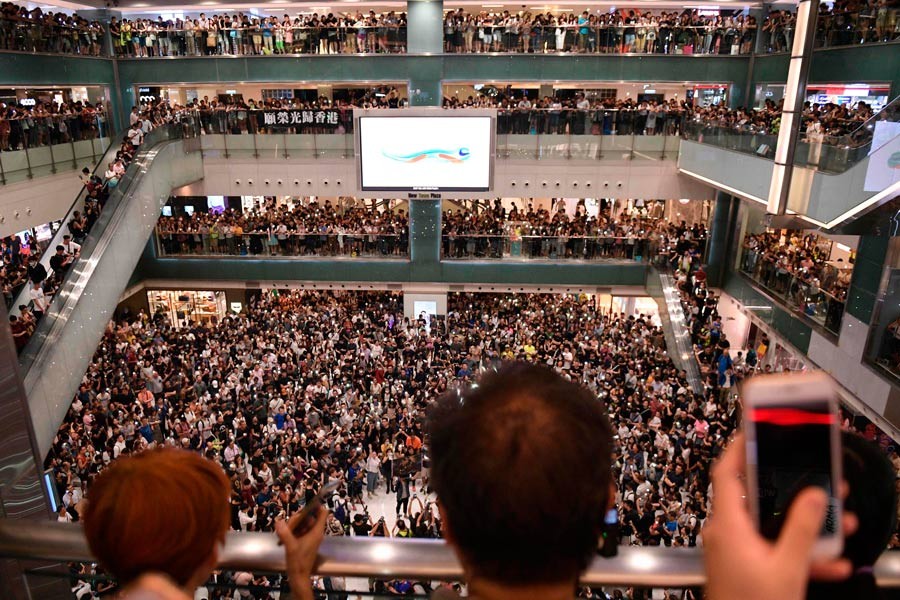 HONG KONG, Sept 11 (BBC): Hong Kong's protest movement made its presence felt in a sports stadium and shopping malls on Tuesday.
Fans attending a football match drowned out the pre-game Chinese national anthem with loud booing.
Protesters have also staged flash events in shopping malls, singing Glory to Hong Kong which has become an unofficial anthem of the movement.
The protesters won a major concession last week when the extradition bill which sparked the unrest was scrapped.
But this has failed to end the unrest as protesters continue to demand full democracy and an investigation into allegations of police abuses.
On Tuesday night, thousands of protesters gathered in shopping malls across Hong Kong chanting slogans and singing Glory to Hong Kong.
In the popular shopping district of Mongkok, a sea of protesters dressed in black were seen congregating across the different levels of one mall.
Hundreds of shoppers spontaneously assembled at a mall atrium and broke into song. They sang "Glory to Hong Kong," an ersatz national anthem (coz we aren't a national and haven't the right to an anthem). People ask what Communist China is most afraid of-the answer is right here.
Another video showed protesters chanting "Go Hong Kong" - a phrase that has been used frequently as a sign of encouragement.