Iran says Israel a 'cancerous tumor' to be destroyed
Saturday, 23 May 2020
---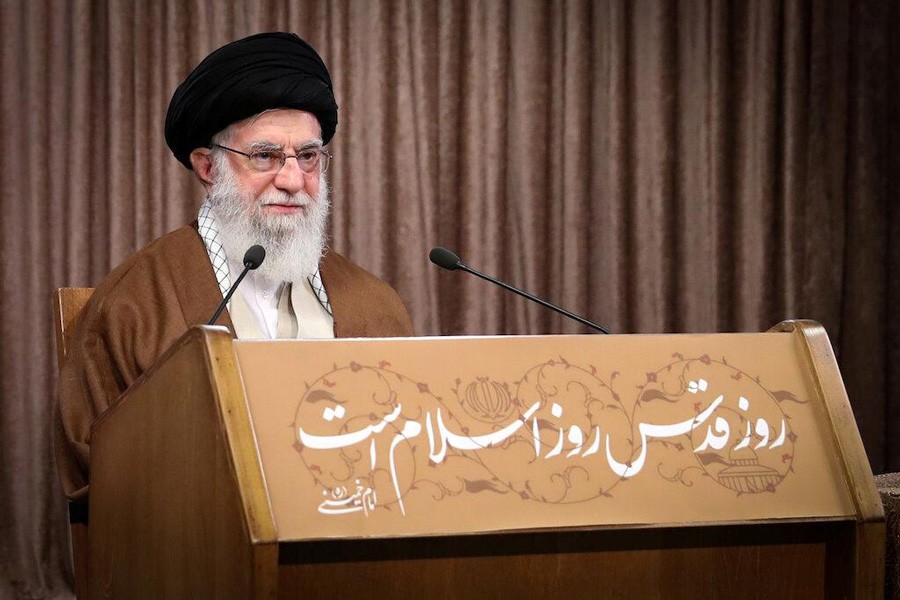 TEHRAN, May 22 (AP): Iran's supreme leader on Friday called Israel a "cancerous tumor" that "will undoubtedly be uprooted and destroyed" in an annual speech in support of the Palestinians, renewing threats against Iran's Mideast enemy.
Supreme Leader Ayatollah Ali Khamenei's speech marked a subdued Quds Day for Iran, which typically sees government-encouraged mass demonstrations in Tehran and elsewhere in the Islamic Republic, as well as Iranian-allied nations. "Al-Quds" is the Arabic name for Jerusalem.
Due to the coronavirus pandemic, Iran largely asked demonstrators to stay home.
Khamenei spoke to the nation in a 30-minute speech aired on state television, a rare address by the supreme leader as other officials in the past gave the keynote speech. He repeatedly referred to Israel as a "cancer" or "tumor" during the speech, criticizing the US and the West for equipping it with "various kinds of military and non-military tools of power, even with atomic weapons."
"The Zionist regime is a deadly, cancerous growth and a detriment to this region," Khamenei said. "It will undoubtedly be uprooted and destroyed."
Iran under the US-allied Shah Mohammad Reza Pahlavi had relations with Israel.