It's more than jobs for women in Pacific Jeans
Luthmela Farid | Tuesday, 7 March 2023
---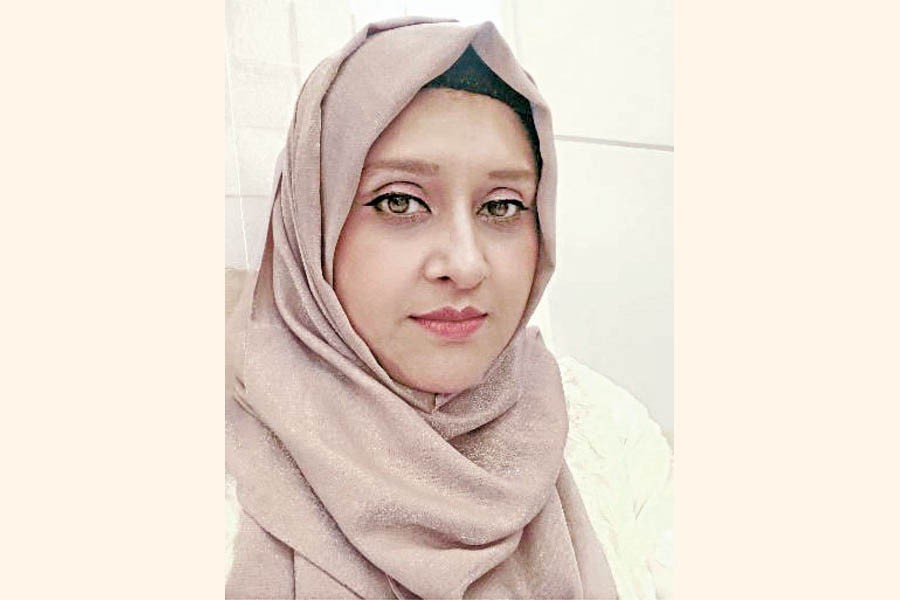 Since its inception in 1984, Pacific Jeans Ltd (PJL), a leading jeans manufacturing and exporting company in Bangladesh, adopted the principle "Respect For Individual" to stipulate clearly that everyone should be treated with respect and dignity within the organisation. The principle is manifested in the policies and culture of the organisation where everyone's voice is heard.
PJL has realised the fact that treating all the same or equal is not enough to ensure fair treatment and equal opportunitlies for all. Because, our social system is not equitable. We've to consider the circumstances of historically oppressed groups, especially women, and provide equitable solutions like allocating resources or support systems needed for them.
Pacific Jeans acknowledges significance of practising diversity and inclusion for the growth of the company and developed gender responsive policies to empower women in workplace. PJL has undertaken a women leadership programme to promote a certain number of women at the supervisory level. Under this programme a number of women participate in a series of soft and technical skills programmes to groom them as future leaders.
PJL has joined "Pathways for promise" programme of Asian Women University (AUW) which provides a golden opportunity to the female workers to obtain undergraduate degrees for free and they get their salary while they are studying. PJL is a proud sponsor of few workers who're highly potential and have a strong desire to pursue higher education but failed to continue their study due to financial hurdles.
One of the most effective women's empowerment programmes of PJL is Personal Advancement and Career Enhancement (PACE). This programme seems to be very successful in raising self-awareness, changing their behaviour or attitude and, above all, transforming their mindset that have a positive impact on their quality of life, entire workplace environment and productivity. The training programme comprises seven modules. They include Communication, Problem Solving and Decision Making, Time and Stress management, Execution excellency, Financial literacy, Social entitlement and legal literacy and Job-related skil.
The financial literacy module is aimed to enhance their ability to manage their income by improving their knowledge of how to do budgeting, saving up money for future, allocating a contingency fund, availing banking services, awareness against fraudulent transactions, etc. It had a ramification on the spending habit of the participants and they started saving money in various deposit schemes. One of the participants expressed that it raised her self-esteem and she felt proud that she could save some money every month.
Pacific Jeans is the first company in the RMG sector to digitalise the payment of all workers successfully considering the economic sustainability and transparency of payment. It enabled the female workers to withdraw money anywhere, control their income in a better way and play a vital role in family decision making. It also promoted the inclusion of women in the main-stream formal banking.
Creating employment opportunities for physically challenged or specially abled women is another project of PJL. The company customises the work station or tools for them, provide transportation allocating special seats, construct special toilets and ramps to make a conducive workplace for them. Yasmin Sultana, a data entry operator of Oracle ERP system, has got shorter limbs (both hands and legs) and depends on crutches to move. She has proven herself very efficient in her job and she is aspiring to take up a more challenging position in future. PJL has assisted Purnima financially attaching prostheses or artificial legs above the knee. She is working as a packer in the finishing department. Despite her disability she has strong willpower to carry on her job.
PJL conducts a free eye screening campaign for the workers periodically considering the fact that sewing is a very eye-straining job. The medical centre of the factory is equipped with autorefractometer, retinoscope, trail lens set, digital vision box, glucometer, needle and strips, etc. The workers get free spectacles from the company if diagnosed with any refractive error and grants for eye-surgery or any advance procedure.
The organisation has a Participation Committee comprising workers and management to improve workplace co-operation and communication between workers. It builds trust and confidence among workers and managers, increases motivation through participation and involvement, makes grievance handling, negotiation and problem solving more effective. The members of this committee raise awareness about the anti-harassment policy among women. Anyone can complain to the members of the complaint committee, call directly to the hotline number given to them or drop a letter in the complaint box.
One of the significant campaigns of the company is raising awareness about Menstrual Hygiene Management and eradicating taboos, stigma or misconception about menstruation. Workers can avail sanitary napkins from the factory at a subsidized price which is 40% less than the market price. These initiatives have improved the reproductive health of the workers as they have learned about the diseases and harmful effects of unhygienic menstrual management and reduced health-related absenteeism. There are child care facilities to prevent dropouts of female workers after maternity leave and help them to continue their job.
The aggregate impact of all the initiatives given above is metamorphic for many women. They feel they have confidence to learn new skills and are better equipped with the skills and knowledge to achieve their personal and professional goals in life. They believe they have the power within themselves to make their own choices and decide on their actions. They're the agent of social change because they are actively sharing the knowledge or information to their family, friends, co-workers and neighbors and paving the way for others to learn.
The Women's Day is a perfect day for the company to reflect on how far it has come to empower women and what more it can do to foster an inclusive workplace. PJL has derived meaningful results from each of the efforts. It will continue finding new ways of fostering an inclusive and diverse workplace until we close the gender gap in economic participation of women across the world.
The writer is DIrector of Chittagong Women Chamber of Commerce and Industry (CWCCI)