Japanese co selects 15 AIUB computer science students for job in Japan
Friday, 14 December 2018
---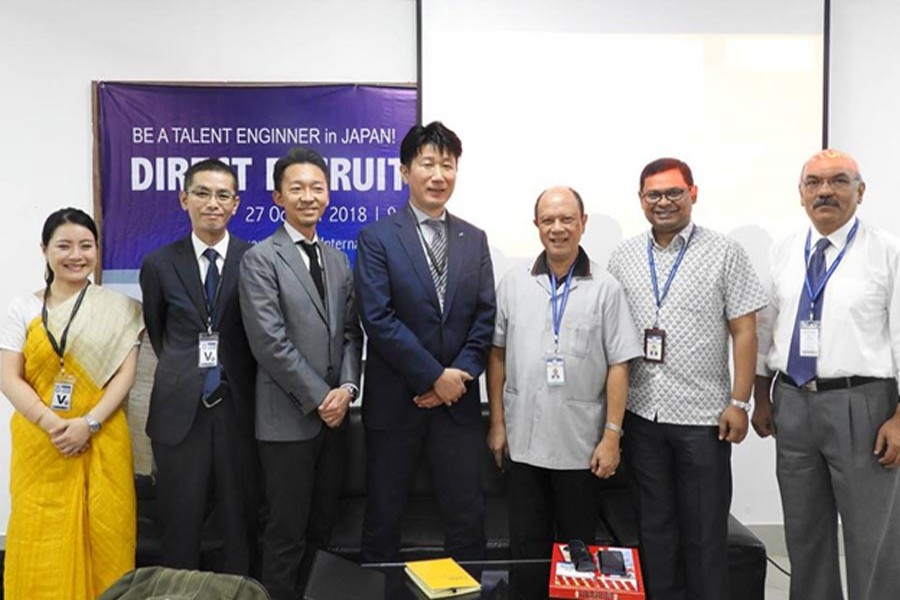 Yoriko Ueda, founder and CEO of the Venturas Ltd, a Japanese company, and three other Japanese came to AIUB to conduct interview of students of Computer Science for a prospective job in Japan, says a press release.
They interviewed a total of 41 Computer Science students and selected 15 of them. It has the highest percentage of acceptance compared to other private universities where interviews were also conducted.
Ueda said the Computer Science students impressed the interviewers very much.
So, the maximum selection was given to the university.
The names of the selected students will be officially published during a meeting on December 18-19, 2018. The meeting will discuss the mechanics of employment including some requirements to comply with for their visa application to work in Japan.