Mercantile Bank awards scholarships to 178 students
Thursday, 13 June 2019
---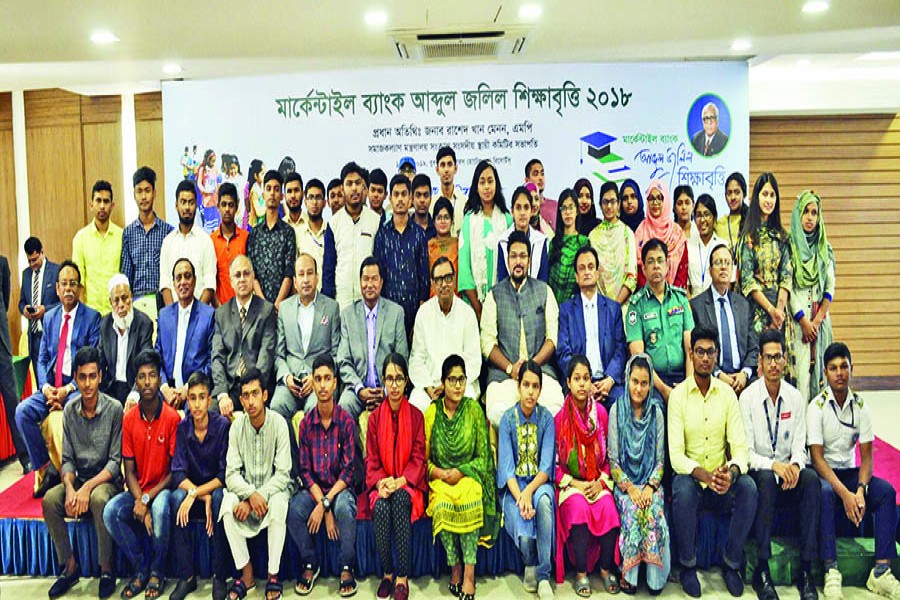 The Mercantile Bank organised the 'Mercantile Bank-Abdul Jalil Education Scholarship-2018' award ceremony at a city hotel on Wednesday, says a statement.
Rashed Khan Menon, MP, chairman of parliamentary standing committee on Social Welfare Ministry, was present as the chief guest and the bank's Chairman AKM Shaheed Reza as the special guest.
M Amanullah, chairman of Mercantile Bank Foundation, presided over the event while the bank's Managing Director & CEO Md Quamrul Islam Chowdhury delivered the welcome address.
At the programme, Rashed Khan Menon handed over cheques and certificates of the scholarship to 178 students, including 61 autistic and physically challenged students, from Dhaka division.
This year, the Mercantile Bank will award scholarships to 1129 students from all over the country. The total amount of scholarships is Tk 17 million.
In his speech, Mr Menon advised the students to prepare themselves as responsible citizens to serve the nation through proper education and perseverance.
He also admired the Mercantile Bank's CSR activities.
The bank's Chairman AKM Shaheed Reza thanked the meritorious students and their parents.
He also pledged to continue the bank's CSR efforts and increase the funding in this area.