Mercantile Bank workshop on ICT security awareness
Tuesday, 20 August 2019
---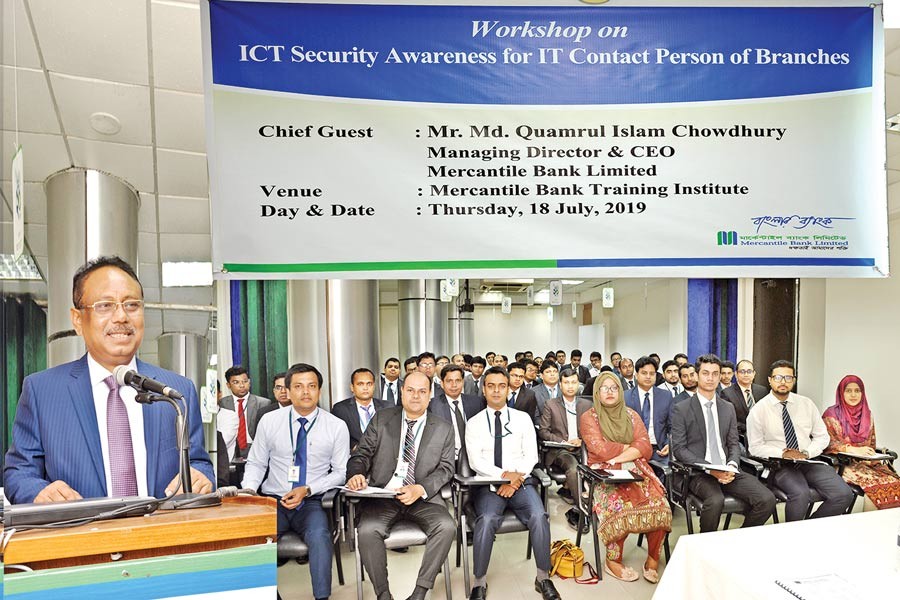 Mercantile Bank recently organised a workshop titled "ICT Security Awareness for IT Contact Person of Branches" at its training institute in Dhaka recently, said a statement.
A total of 58 officials from various branches of the bank participated in the workshop. Md. Quamrul Islam Chowdhury, Managing Director & CEO of the Bank inaugurated the training and delivered his speech emphasising on the security risks from internal and external sources and advised to be fully conversant with the safety measures in order to maintain IT security at all levels of banking.
A.K.M. Atiqur Rahman, SEVP, CTO & Head of IT division and Javed Tariq, Principal of MBTI were present in the programme.