Money elites sway policies
Economists tell Sanem conference
---
FE REPORT | Tuesday, 4 February 2020
---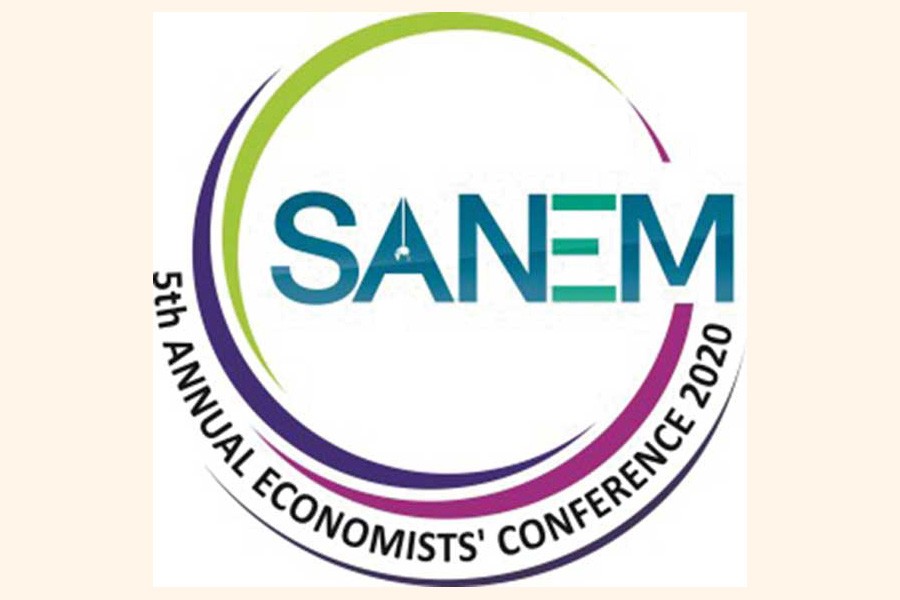 A nexus between political elites and their business counterparts is influencing policy-making process, experts said on Monday.
They said this stands in the way of equal distribution of economic development for all.
Given the situation, they suggested strengthening institutional capacity, which can help ensure an inclusive economic growth.
The views came at a session on the "Political economy of development in Bangladesh" on the second day of the annual economists' conference, organised by the South Asian Network on Economic Modeling, or Sanem in Dhaka.
Chairman of the Centre for Policy Dialogue, or CPD, Professor Rehman Sobhan presided over the session.
Sanem executive director Dr. Selim Raihan made a presentation on "Deciphering the Bangladesh development paradox" to initiate the discussion.
CPD distinguished fellow Dr. Rounaq Jahan, professor of economics at the University of Dhaka Dr. Mahbubul Mokaddem, professorial research associate at the University of London, and head of governance and politics cluster at the BRAC Institute of Governance and Development Dr Mirza M Hassan were the panellists.
Referring to an economic model, Dr Raihan said the role of informal institutions can be crucial to developing countries.
"Some developing countries, especially East and Southeast Asian nations, have been successful in steering the unconventional institutions to drive growth," he said.
A fundamental question is whether Bangladesh can continue its success and achieve broader development goals with business as usual, despite the achievements so far, Dr Raihan noted.
There are concerns that the weak institutional capacity of the country may work as "a binding constraint" as the country eyes meeting the targets of the Sustainable Development Goals, or SDGs, by 2030, aspires to achieve an upper middle income country status by 2031, while envisages becoming a developed country by 2041, he said.
According to his presentation, historical events like the Liberation War in 1971 and the 1974 famine have influenced the mindsets of political and economic elites in Bangladesh.
In his speech, Professor Rehman Sobhan said currently there is no dichotomy between the country's political elites and their business peers.
He also said a large number of business elites have become parliamentarians who are in turn influencing decision-making to further their interest.
Dr. Mahbubul Mokaddem underscored the need for enhancing institutional capacity and conducting more research on economic modelling aiming to ensure inclusive economic development.
Dr. Rounaq Jahan said most of the time, the country's ruling power has been centralised in the hands of a few.
"Many individuals exploited the opportunity by managing the government representatives," she said.
Referring to the presentation, she said although necessary, there was no research on the economic impact of the country's liberation war.
Dr Hassan said Bangladesh is now experiencing a mixed form of capitalism, which is difficult to define.
Highlighting the business elites' dominance, he said nowadays, the private sector invests a large sum of money to lobby with the governments across the world.