No DoE step yet to make Secretariat honking-free
Munima Sultana | Saturday, 15 February 2020
---
The Department of Environment (DoE) is yet to execute the decision to free Secretariat area from honking and sound nearly two months after announcement of its effectiveness aiming to reduce noise pollution.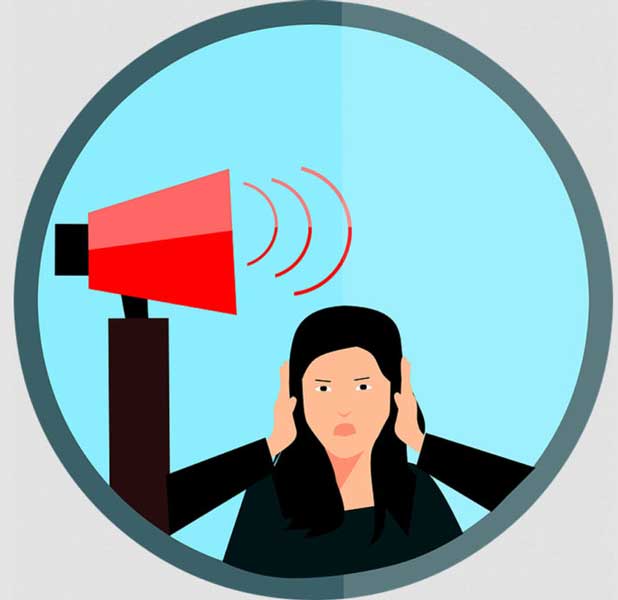 Sources said since the decision was made effective on December 17, the DoE and Dhaka Metropolitan Police (DMP) have found it difficult to execute the order in and around the Secretariat due to pressure from different quarters.
Campaign for city corporation elections was also another reason for non-compliance with the order as loudspeakers were then used uncontrolled.
"We even faced objection from the government officials when we tried to fine the violators," said an official.
He said sometimes media also created pressure after their vehicles were fined by mobile courts.
The decision to declare Secretariat area no-hone zone was taken during an inter-ministerial meeting with Environment, Forest and Climate Change Minister Mohammad Shahab Uddin on November 25.
The decision was announced to have gone into effect from December 17.
DMP sources said following the order, honking around the Secretariat from Zero point, Purana Paltan crossing, National Press Club, Secretariat Link Road to Abdul Gani Road was restricted and considered an offence.
They said due to lack of mobile court and engagement of law enforcing agencies in polls duties, the order virtually turned ineffective.
However, the ministry later directed to relax the order.
DoE Dhaka Metro Office Assistant Director Syful Asrab told the FE that they have yet to get directive to re-launch the drive.
But he said they have sought permission from the higher authorities.
Honking beyond permissible level in the streets is an offence under Bangladesh Environment Conservation Act and Road Transport Act 2018.
Though the city has some quite zones like educational institutions and hospitals, according to the Noise Pollution (Control) Rules 2006, hardly any area could be maintained due to free style use of honking by drivers of all kinds of vehicles and loudspeakers used by hotel, restaurant etc.
The zones are 100 metre radius of hospital, educational institutions, offices, courts etc.
The DoE survey in eight divisional cities in 2017 found sound pollution reached its highest level of 120-130 decibels, at many points across Dhaka city.
The acceptable sound levels are 55 decibels for daytime and 45 decibels for night in residential areas while 70 decibels and 60 decibels respectively in commercial areas and 75 decibels and 70 decibels in industrial areas.
The law provides for highest punishment of one year's imprisonment for noise pollution, with or without fine of Tk 5,000 for a first time offense.
The punishment increases by six months' imprisonment, a Tk10,000 fine, or both for the second time offense.