On my birthday -
SHEIKH MUJIBUR RAHMAN | Friday, 17 March 2023
---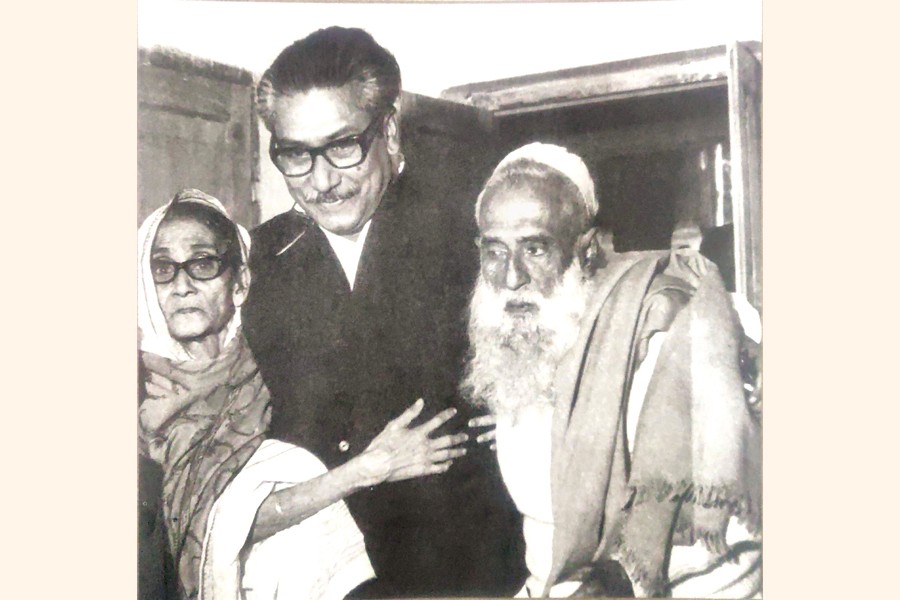 17TH MARCH 1967, FRIDAY
Today is my 47th birthday. In 1920 on this day I was born in a little village in East Bengal. I've never observed my own birthday myself -- at most my wife would present me a little gift on this day. I would try and stay in my own home on these days. I find from the newspaper that the Dhaka City Awami League is observing my birthday. Must be, because I am in jail! That I am someone whose birthday is worth observing and is a news-feature made me smile. On the 14th Renu had come with the children to meet me. Will they allow them to meet me again so soon then? My heart was telling me: it would be nice if Renu would show up this day with the children again. On the 15th Renu had come to the jail gate to meet with Moni.
In the morning I woke up to see Nur-e-Alam -- he is someone who is interned in Cell 20 which is close by. He had brought some flowers along with him. He said to me, "My gift to you on your birthday!" I accepted his gift with thanks. Then it was Babu Chittaranjan Sutar's turn to give me a red rose and Babu Shudhangshu Bimal Datta's to offer me a white rose; the D. P. R. prisoner Mr. Emadullah also presented me with a red dahlia.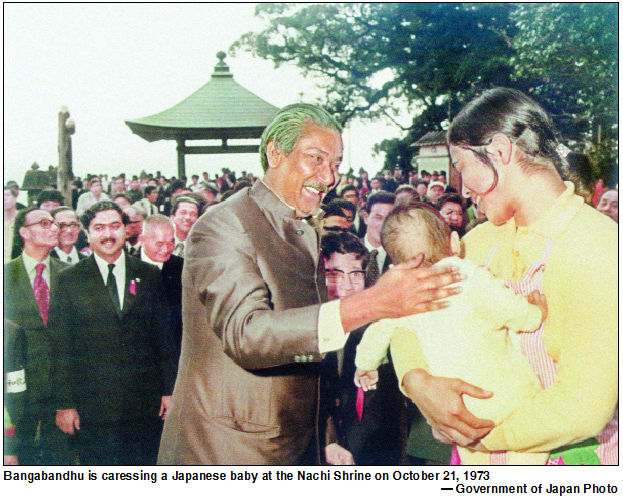 I am interned in the Dewani Ward and they are kept in Old Cell 20. I get to meet them from time to time when I am walking and when they too are strolling for their constitutionals.
By the time I finished reading the newspapers it was
4 O'clock. I kept thinking -- perhaps there will be a visit after all. Faridpur's Mr. Santosh stays in Cell 26. He was in a revolutionary party during the British period and had been interned in jail for a long time then. This time he was brought to jail after Martial Law was imposed and has been here for 8 years already. He has spent nearly 17 years in jail after independence! The only time he was free was when the Awami League had come to power. He comes to the jail hospital often; I had not known him previously though. But we have been imprisoned in the same prison for a long time now. I've had to stay in a jail all by myself for a while now and am not allowed to have any political prisoners stay with me. The reason is that they think either I'm going to "spoil" them or they are going to "spoil" me. He has been released from the hospital today and is now going to go to Cell 26. He wanted to take his leave from me from the cell door. I went forward and greeted him. It was 4.30 by this time and I realised that Renu and the children had not got permission to meet me today. Soon it was 5! But just then the Head Constable said, "Come -- your wife and children are here!" I put on my clothes quickly and went towards the jail gate. My youngest daughter and Russell were standing there with a garland of flowers in their hands. I put the garland on Russell's neck instead. He wouldn't wear it though -- he would rather that I wore it on my neck. I took him along with me to the room. I kissed my children. I found out that the City Awami League had sent a huge cake for me. I had Russell cut it although I put a hand in the cutting too. Some of the cake was distributed among the people present in the jail gate. I gave instructions so that some pieces of the cake would be sent to my nephew Moni. I was never allowed to meet him, although we are imprisoned in the same jail! Badrun had sent me another cake. Written on it were the following words: "Mujib Bhai's birthday!" Badrun had sent the cake through my wife. She would never be able to meet me on her own and would never get the permission to do so. But I kept thinking, "I accept the gift you've sent with such affection with gratitude. I'll never forget you." My children call Badrun "Aunt". That is why I said to them, "Convey my thanks and love to your aunt."
It was 6 p.m. and Renu and the children had to take their leave in a hurry. Russell understands the situation better now and doesn't want to take me back with him any longer. My youngest daughter feels very sad every time they've to leave me behind. I can tell as much by looking at her. I feel sad too but there is no way out! Renu is very tight-lipped and will never reveal her emotions.
I returned to my den! I went inside and they locked me in. They'll open the door again in the morning.
[Excerpted from Page 219-221 of 'Prison Diaries' by Sheikh Mujibur Rahman. The book is published by Bangla Academy, Dhaka, in February 2018]