Opposition MPs blast health ministry's performance
40pc corona beds still vacant, claims minister
---
Wednesday, 1 July 2020
---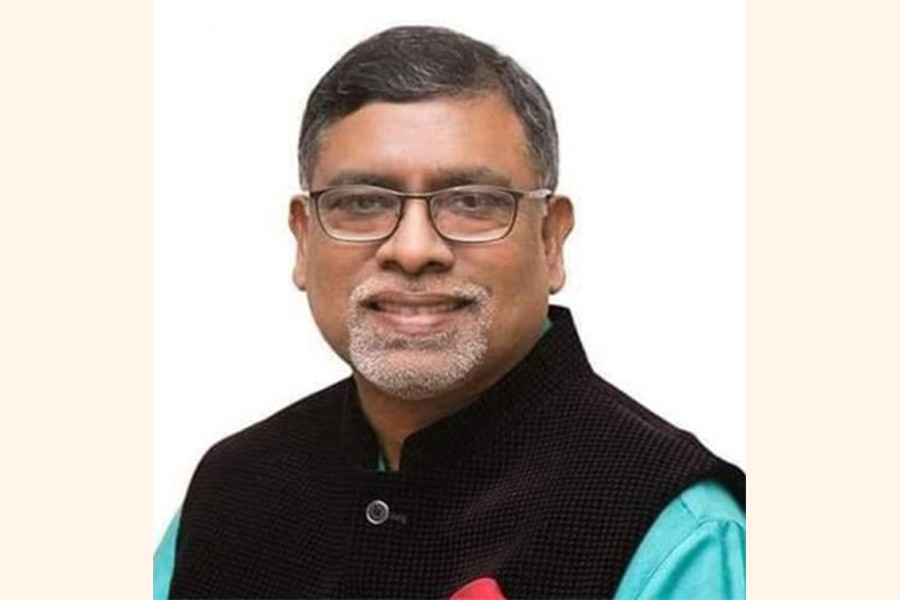 Mentioning that some 14,000 beds have been designated for Covid patients in the country's hospitals, Health and Family Welfare Minister Zahid Maleque on Tuesday said 40 percent of those are still vacant, reports UNB.
"It's not like that patients are not getting treatment in any hospital of Bangladesh. As of today, we've 60 per cent beds occupied while 40 per cent are still vacant. We've some 14,000 beds for corona patients," he said.
The minister was responding to allegations brought by opposition MPs while discussing their cut-motions regarding Tk 228.83 billion (22,883.86 crore) demand in grant for the Health Services Division.
The health minister said high-flow oxygen lines are essential for Covid-19 patients. So, the government has taken an initiative for arranging 1,000 high-flow oxygen systems and 10,000 new oxygen cylinders.
About the allegations of irregularities in hotels and food costs of doctors and health workers of Dhaka Medical College Hospital, the minister said the allegations were not correct as some 3,700 people stayed there in 50 hotels for a month, and Tk 500 was given as food cost for three meals a day - breakfast, lunch and dinner. "The rent for each room was Tk 1,100 per day."
Noting that the costs were not so high, he said, "The food cost that was said to be (in allegation) is not correct."
Zahid Maleque said now there is no allegation about the standard of the Personal Protective Equipment (PPEs). The government has already sent 3 million (30 lakh) PPEs to different hospitals, he said.
He said now every private hospital is providing medical treatment though their service charges are high to some extent. "The government will fix the service charges."
The minister said there was an outcry for ventilators initially, but now it seems there is no need for that. "We've some 400 ventilators. But, 50 of those are not used. Most of the patients put under ventilator support died."
He said the Covid-19 death rate among the infected people is low due to the measures taken by the government.
The government has recruited some 2,000 doctors and 6,000 nurses within a quick time to deliver medical services to corona patients, increased the number of hotlines to 50 from five, introduced telemedicine services, prepared patient guidelines, a modern protocol for doctors and other health workers, he said.
Earlier, Jatiya Party Mujibul Haque (Kishoreganj-3) in the discussion over his cut-motion alleged that the health ministry did not take any effective initiative to tackle the coronavirus. "Had they taken, the corona situation would not have turned so critical in the country. The PPEs given to the doctors and nurses are of low quality. "
Criticising the services provided by public hospitals, he asked the Prime Minister to issue a directive so that no minister, MP and government official can receive treatment from hospital other than the government ones.
Mujibul Haque (Chunnu) demanded that the private hospitals be brought under accountability, too.
BNP MP Harunur Rashid (Chapainawabganj-3) claimed the Covid-19 infection rate in Bangladesh is the highest in the world, but the country is carrying out a small number of tests every day.
He said, "It's our big weakness in our health sector that we have various infrastructures in government hospitals at division, district and upazila levels, but the number of technologists is so limited that people who go to the hospitals for treatment after 12:00pm, do not get the test facility."
"Therefore, the number of technologists will have to be increased so that poor people can avail of 24-hour test facility," Harun said.
The BNP MP said there is no way to deny the fact that Bangladesh's entire medical system has totally become dependent on India. "In the last 10 years, over 10 million (one crore) people went to India for treatment," he said.
Jatiya Party MP Pir Fazlur Rahman (Sunamganj-4) urged the Prime Minister to replace incumbent Health Minister Zahid Maleque with Begum Matia Chowdhury.