'Remove sectoral constraints to raise export competitiveness'
FE Desk | Wednesday, 18 April 2018
---
The 5th SME Development Working Committee (SMEDWC) Meeting of Business Initiative Leading Development (BUILD) put thrust on removing sectoral constraints for raising export competitiveness.
The meeting took place at the conference room of the Ministry of Industries recently, said a statement.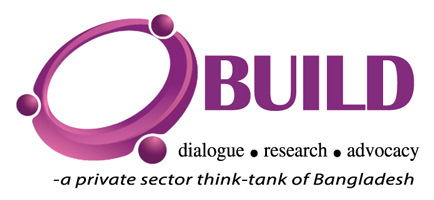 Chaired by Muhammed Abdullah, Secretary of Ministry of Industries, the meeting discussed SME issues and policy simplification, including regulatory barriers with a view to make the SMEs of leather, plastics and technology competitive for doing business.
BUILD CEO Ferdaus Ara Begum presented four papers based on research pointing to the SMEs for which MoI is the parent ministry to administer.
The studies included Export Competitiveness of Leather Footwear Industry in Bangladesh, Access to Technology for SME Women Entrepreneurs, Quality and Compliance Issues of Plastic Sector in Bangladesh and Simplification of Ownership Transfership of BSCIC Industrial Plots.
A comprehensive policy for the Leather, Footwear and Leather Goods Sector in consultation with the concerned associations & expertsaligning with the objectives and goals announced through the Leather Sector Export Roadmap by Ministry of Commerce (MOC) was proposed by BUILD.
The Secretary, Ministry of Industries appreciated the BUILD activities for SME development and he emphasized the real needs of reforms for several issues for women enterpreneurs and shared the government vision to promote the sector.
He also expressed his interest to make financing for SMEs simple and a collateral guidelines for the entrepreneur up to Tk 2.5 million for them.
Referring to the presentation on Quality & Compliance Issues of Plastic he informed that a standard weight and measurement act 2018 has been finalized by BSTI and will be submitted to the Parliament which includes IP and ICT issues taking care of the present need of entrepreneurs.
He also said that a meeting on law and policy reform is going to be held soon. BUILD has got lot of areas to work for supporting in this area. Finally, he requested to send the resolution of the meeting for active consideration from the Ministry of Industries.
Ms. Hosna Ferdous Sumi, Private Sector Specialist, World Bank Group said that if the solid waste can be managed / recycled properly it can become a value addition. It will help to serve the need for environmental management which has got a huge social and environmental impact. BSCIC is in charge of management of maintenance ETP in the TED. Their tasks need to be activated. She offered support from IFC for an independent CETP.
Mr. Mustak Hassan Md. Iftekhar , Chairman, BSCIC agreed to the need of updating the BSCIC Gazette no. IE/BSCIC/156/79 circulated in 1988 on transfer of ownership of land. He informed that BSCIC has been working for updating it. He added by saying that two (02) Leather Estates are also in the process which will be able to meet the scarcity of land.
Mr. Sardar Abul Kalam, Director General, BSTI informed that there are several standards set by BSTI for leather and plastic products. They would be happy to get new standard related recommendations from associations and other stakeholders.
Dr. Md. Mafizur Rahman, Director General, BITAC, approving the proposals by BUILD remarked that there is a need for a Plastic Policy. In regard to the issue of separate Leather Estate he said that 'We need to think differently to accommodate more industries in a single building.'
A BWIT representative informed the practical experiments regarding financing from banks for which they have to pay huge collateral. She also suggested including ICT with e-commerce for which BUILD is alredy working on.
Ms. Parag, Additional Secretary of Ministry of Industries requested BUILD to send separately the reform recommendations through a letter mentioning specific tasks of the concerned ministries in respect of the identified reforms.
Mr. Ali Sabet, Team Leader of PRISM, suggested to bring all the policies and actors under a single umbrella of entrepreneurship development and stressed the need for formulation of an integrated policy.
Mr. Md. Nurul Islam, Secretary, BTA suggested that a leather and leather goods (LLG) sector policy is going to be framed. Land and cattle rearing issues need to be included in the policy. He suggested for coordinated activities of lead ministries for supporting the private sector.