RHD seeks less budgetary allocation for next FY
Munima Sultana | Wednesday, 5 May 2021
---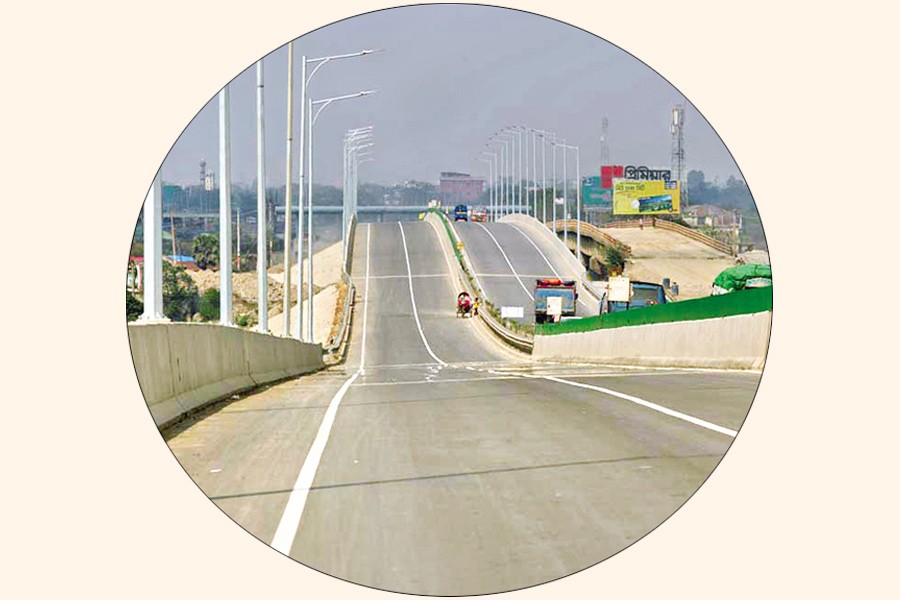 The Roads and Highways Department (RHD) has sought lower budgetary allocation for the upcoming fiscal year (FY2021-22) as compared to few previous FYs due to Covid-19 pandemic.
Sources said it sought Tk 156.86 billion for implementing 169 projects without inclusion of any new projects in the next FY.
They said that though the annual development programme (ADP) will slightly increase in the next FY from the current FY, but the number of projects dropped significantly to 169 from 211 as 42 projects are expected to be completed in this FY.
For implementing 211 projects in the current FY, the government had allocated Tk 142.06 billion for the agency which is responsible for developing highways, regional roads and expressways.
In the revised ADP, the allocation was increased to Tk 148.88 billion, but later 15 per cent kept blocked by the finance division due to the government's fund shortage amid the pandemic.
"We've tried to concentrate on priority projects mainly the mega projects which will be concluded in the next fiscal year," said an official.
As the RHD has 55 projects to be completed in the next fiscal year, the official said, a major portion of the budgetary allocation has been kept for those projects.
RHD has sought 80 per cent of its budget demand for 55 projects to be completed next year and Tk 16 billion for the SASEC II projects.
But sources said the RHD may face fund crunch in the upcoming fiscal year as many projects which were supposed to be concluded this FY would continue in the next FY.
Of 42 such projects, a technical project to conduct feasibility study and detailed design, and Dhaka-Mawa expressway would continue to the next fiscal year.
Since FY2011-12, the RHD has been receiving higher allocation each year compared to the previous fiscal year due to high demand for road development work in the country.
The budget for RHD has surged 797.27 per cent in the last 11 years since FY 2008-09 as the road network has expanded to over 22,000 km from around 2,200 km during the period.
However, the department faced fund crisis last year when the coronavirus was first hit the country putting all economic activities stalled since March 2020.
The RHD received Tk 186.82 billion to implement 206 projects in FY 2019-20.
In FY 2013-14, the department received the highest ever allocation of Tk 13 billion for the road maintenance work under a separate project after the road network in most parts of the country became dilapidated.