RT-PCR machine set up at KU for corona testing
OUR CORRESPONDENT | Friday, 11 June 2021
---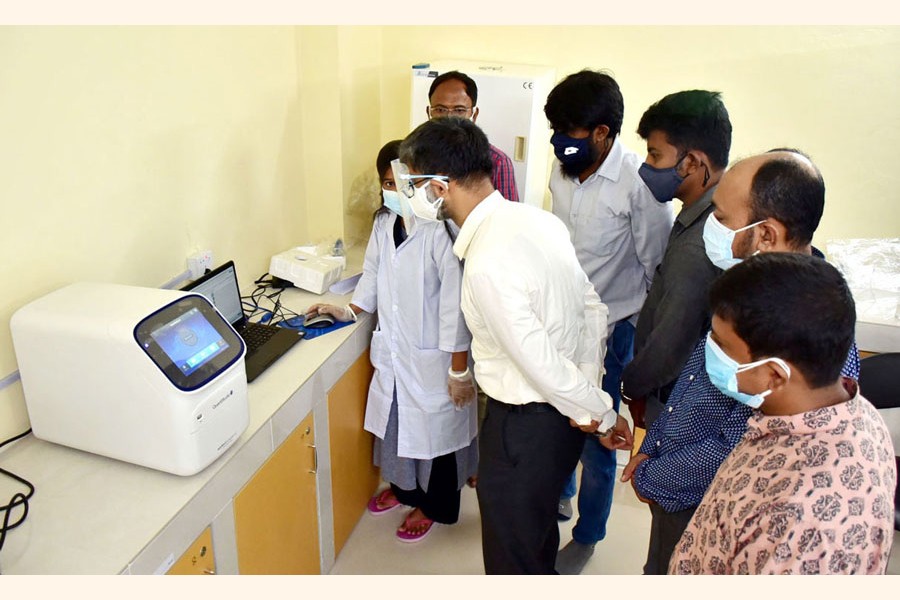 KHULNA, June 10: The RT-PCR machine has been installed for corona sample testing at Khulna University (KU).
Khulna University Vice-Chancellor Prof Mahmud Hossain visited the Acharya Profulla Chandra Roy Central Laboratory on Thursday noon.
During the inspection, the vice-chancellor was briefedon the RT-PCR machine and other related facilities installed in the Genome Sequence Lab.
In this regard, the vice-chancellor mentioned that steps would be taken by the authorities to get approval in due process.
The vice-chancellor also visited various labs and buildingsof the Central Laboratory now under construction.
He gave instructions on a number of issues including speeding up the construction work.
At that time the director of the central laboratory (acting) Professor Ashish Kumar Das andofficialsconcerned were present.