Saudi capital market is one of the fastest-growing investment destinations: Tadawul chief
Monday, 13 February 2023
---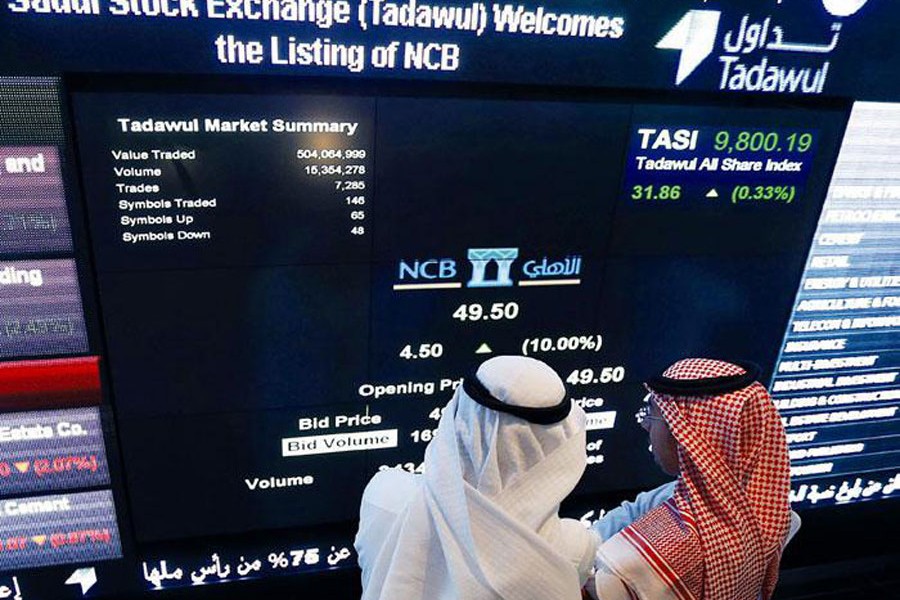 RIYADH, Feb 12 (Arab News): With a value of $2.7 trillion, Saudi Arabia's capital market is one of the strongest and fastest-growing investment destinations in the world, according to a top official.
Speaking at the second edition of the Saudi Capital Forum in Riyadh on Feb. 12, Sarah Al-Suhaimi, chairperson of Saudi Tadawul Group, said that over 1,000 bilateral, trilateral, and group meetings are expected to take place during the conference, which will end on Feb. 13.
"The future of the capital markets needs to be built, not to be anticipated. Saudi Arabia's capital market has been developing at a pace, whether in terms of size, reach or diversity. It stands out as one of the strongest and fastest-growing investment destinations with a value of $2.7 trillion," said Al-Suhaimi.
She added: "Over the course of the next few days, we are bringing together over 2,000 issuers, investors, and financial ecosystem participants to facilitate a deeper understanding of the significant structural changes taking place across our market and beyond."
Al-Suhaimi further noted that the number of registered qualified foreign institutional investors in the Saudi Stock Exchange increased from 118 at the end of 2017 to 3,151 by the end of 2022.
According to Al-Suhaimi, initial public offerings are booming in the Middle East, with Saudi Arabia leading from the front in 2022. She added that listings in the region outpaced Europe last year.
"Initial public offerings in the Middle East in 2022 outpaced Europe, for only the second time since the global financial crisis in 2009, with foreign investors continuing to buy into the regional market despite wider global volatility. Last year was another record year for listings and IPOs in Saudi Arabia, including our first dual listing," she said.
Al-Suhaimi pointed out that the debt capital market is also supporting the economic growth of the Kingdom.
"We are seeing continuous growth in our debt capital market, underpinned by an increase in appetite from both investors and issuers alike. Indeed, the number of trades in our debt capital market in 2022 increased one and a half times compared to 2021," Al-Suhaimi added.
She further noted that the Saudi Tadawul Group has an integral role to play in materializing the goals outlined in Vision 2030.
"By harnessing the growth of the last few years, Saudi Arabia has now become a capital market powerhouse. Saudi Tadawul Group has big ambitions for the future. We have embarked upon an ambitious strategy to develop Saudi Arabia into a global financial hub," she concluded.