Tax evading illegal foreign employees
Wasi Ahmed | Wednesday, 30 October 2019
---
The Bangladesh Investment Development Authority (BIDA) has sat up, so it seems, to stop tax dodging by illegal foreigners working in the country. According to reports quoting BIDA, the country is losing millions of taka that otherwise should have gone to the state coffer as taxes from foreigners employed in various sectors. But this is far from happening as bulk of these foreign employees - some quite highly paid - are not enrolled with the BIDA, a mandatory requirement, prior to their employment. Being unaccounted for, these people merrily spend their time here without being asked the legitimacy of their stay or their income.
Rough estimate says the number of such illegal workers in various capacities might well exceed half a million, residing mostly in the cities of Dhaka and Chottogram. A local daily quoting its reliable sources says foreign employees working in Bangladesh remit $5 billion annually. Some of them who are registered with BIDA do not disclose actual salary, and if at all, not in the foreign currency they are paid but in local currency-as a ploy to evade higher taxes. Of the half a million foreign employees, only one-fifth are reportedly registered with the BIDA.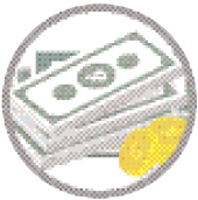 Observers say that the influx of undocumented migrant workers into Bangladesh is largely demand-driven, particularly in the export-oriented garment factories. However, it is the lax official procedures and absence of vigilance and monitoring that add to their growing numbers.
There is nothing wrong in legal employment of foreign workers, and in certain sectors including garment and high-tech manufacturing, Bangladesh does need skilled workers. But except in a few instances, the bulk of these workers including mid-level supervisors and managers get employed without legal documents. Reports have it that most of them from neighbouring countries enter Bangladesh on visit visa or multiple entry visa with prior arrangement for employment in local business enterprises dodging the law of the land.
Picking up employment on such visas is grossly irregular and punishable under law. The concerned authorities, including the immigration department, haven't done anything noticeable to ensure that only authorised persons are employed. It is also often alleged that taking advantage of the lax or no vigilance, a large number of unauthorised foreigners are currently engaged in private hospitals, even elementary schools. Not all of them overstay, they go back and enter with fresh visas to continue with what they were doing. Their employers, for the most part, are the main facilitators in their illegal activities.
The media has been reporting the illegal practice for long. The main point being that when unauthorised persons get employed by local business and manufacturing houses, they take their earnings through unofficial channels, that too in foreign currency. Over and above, taxes liable to be paid are evaded.
Clearly, it is the local employers who are to blame. The prevailing law regarding employing foreigners should be well known to all who hire foreigners. Besides, the BIDA also sends circulars to chambers and businesses reminding them time and again that the mandatory requirement of getting registered with it was strictly followed.
As things stand now, this area of employing foreigners is largely outside any conspicuous punitive actions by the government. According to the income tax law, an employer will face penalty amounting to as much as 50 per cent of his or her total payable tax or taka half a million for employing even a single foreign national without work permit from the competent authorities. The NBR is also competent to scrap tax benefits including tax holiday facility for the export-oriented companies, if found guilty of conniving with foreign workers in tax evasion.
More than three years ago, a government taskforce for prevention of tax evasion by illegal foreign workers was set up. In March 2016, the National Board of Revenue formed a national taskforce and two regional taskforces for Dhaka and Chottogram to carry out inspection in factories to detect illegal foreign workers. Though much drummed up, the taskforce hasn't come up with any mentionable success, as of now.
Observers feel that even for legal employment, there is the need for the authorities to check whether the type of job for which a foreigner has been sponsored/employed by a local company is one for which services of an expatriate is absolutely necessary. If the relevant authorities are alert, chances are high that many work permit applications will fail to address this important issue. There should have been a database of foreigners legally working in the country. This, on the one hand, would have facilitated the NBR to remain apprised of their tax payment status, and on the other, ensure their legal stay in the country. It appears that no such database exists. Records of work permit are available with the BIDA, but these are perhaps not meant for policing.
There is thus the need to move in a coordinated manner. The relevant agencies should team up in an effective way so that they don't run out of required information on foreigners working in the country as well as those being employed in violation of law. Having said this, there is more to the issue that need immediate attention. Quite often we come upon reports of grave financial frauds, and in some cases these are orchestrated by foreigners legally or illegally living in the country with criminal track records, collaborated by their local aides. These acts range from making counterfeit currency notes, manipulating ATM money withdrawal system to cheating of all conceivable methods and techniques. A good number of such elements might be hiding under cover of employment. It is high time the unlawful activities were eliminated once and for all.