UCB completes PCI-DSS certification
Wednesday, 12 February 2020
---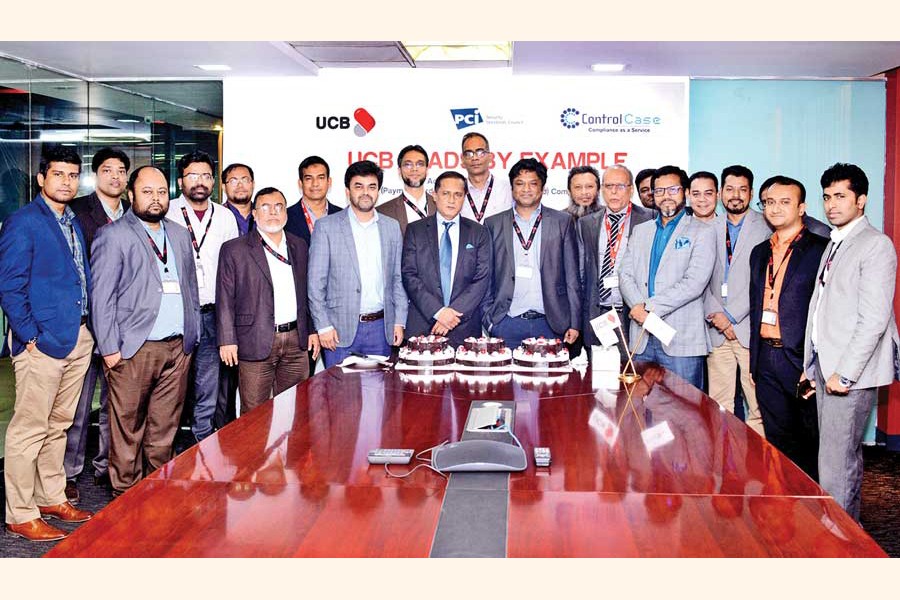 United Commercial Bank Limited (UCB) successfully passed the Payment Card Industry Data Security Standard (PCI-DSS) certification requirements course for the second consecutive year, said a statement.
In the year 2019 UCB was first certified by PCI Council. Managing Director of UCB Mr. Mohammed Shawkat Jamil; President of Control Case LLC Mr. Suresh Dadlani; Additional Managing Director of UCB Mr. Mohammad Mamdudur Rashid; Head of Information Technology of UCB Mr. A Y M Mostafa; Head of Internal Control and Compliance of UCB Mr. Md Ziaullah Khan along with other senior officials of both the organisations were present at the celebration of 2nd consecutive year of PCI-DSS Compliance Certification.
PCI-DSS is the globally accredited data security standard adopted by the worlds renowned payment card brands like VISA, MasterCard, AMEX, JCB, Discovery for all entities that process, store or transmit cardholder data and/or sensitive authentication data in a fool-proof environment.