Work begins on 1200 MW Matarbari plant
Monday, 29 January 2018
---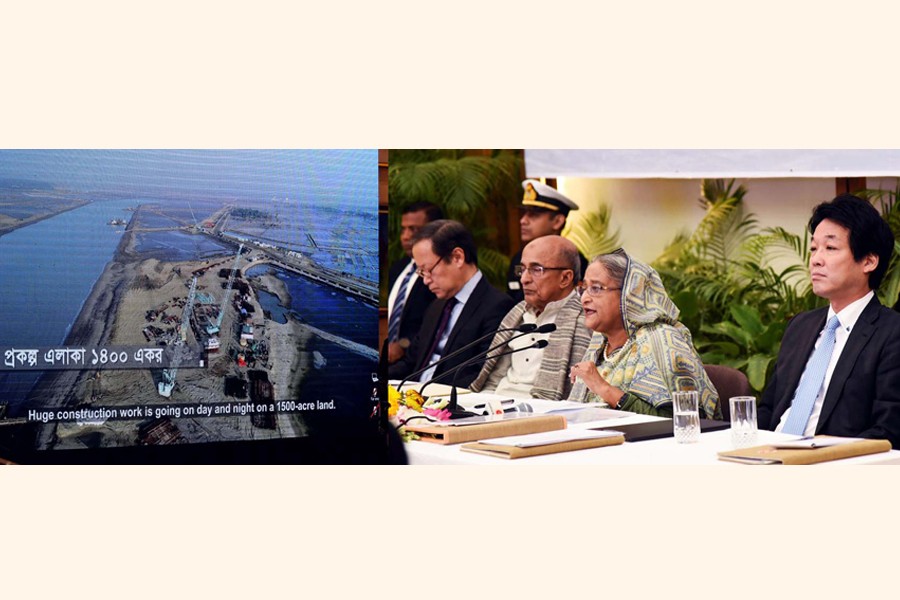 Prime Minister Sheikh Hasina laid on Sunday the foundation of the 1200 MW Matarbari plant, regarded as a flagship project for being an "ultra super critical coal-fired power" plant to be installed at a cost of Taka 360 billion (36,000 crore), reports BSS.
"Our goal is to light up every house of Bangladesh as we want to build Bangladesh as a hunger and poverty-free nation by 2021 and a developed one by 2041," Sheikh Hasina said marking the event.
The premier laid the foundation in a video conference from her Gonobhaban residence. The plant will be constructed at Matarbari of Moheshkhali upazila in Cox's Bazar with Japan government's financial and technical cooperation.
Officials familiar with the process said the plant would have a major contribution towards the government's aim to ensure electricity for all by 2021.
Sheikh Hasina said her government attached importance to power production against the backdrop of its rapid demand growth as the key component of production while the people's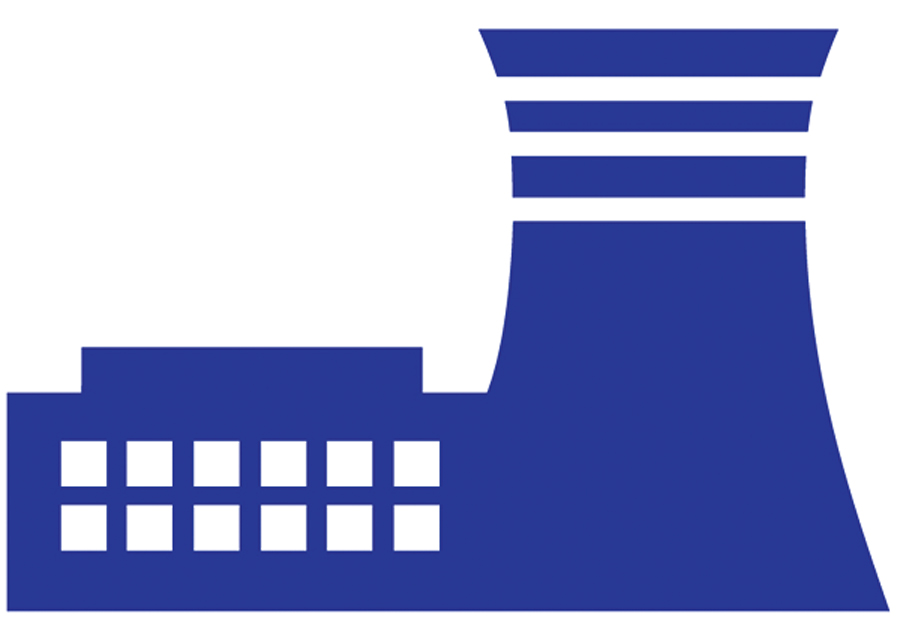 financial ability was being enhanced simultaneously as well.
"Availability of electricity would help development of many industries in the area, diversifying the economic activities of the people and bringing prosperity in their lives," she said. Officials said currently the country's power production capacity stood at 16,000 MW, a scenario that gave 90 per cent people the access to electricity with the expanded national power grid and solar system contributing to the development.
Sheikh Hasina said the government itself constructed several power plants and imported electricity from neighbouring India to meet the growing electricity demands.
Simultaneously, she said, the government gave due attention to enhance the transmission and distribution capacity to ensure uninterrupted power supply.
The prime minister thanked Japanese government for their support to build the power plant saying since Bangladesh's independence Japan remained by its side as a great development partner.
"We get touch of Japan in our every development work and we always give importance to our friendship with Japan," she said.
Japanese prime minister's Special Adviser Kentaro Sonoura and senior vice president of JICA Jinichi Yamadas also spoke on the occasion while Japanese ambassador in Bangladesh Hiroyasu Izumi took part at the function from the Matarbari end.
PM's advisors Dr Towfiq Ehali Chowdhury and Dr Gowher Rizvi, state minister for power Nasrul Hamid, Chief Coordinator in PMO on SDG affairs Abul Kalam Azad and senior officials were present at Gonobhaban.
PM's principal secretary Dr Nojibur Rahman conducted the function while secretary of the power division Ahmad Kaikaus gave a presentation on the project.
After the inauguration the premier also talked to parliament member Ashik Ullah Chowdhury of the area, a district administration official, an affected person and a female student of Matarbari High School at the Matarbari end.
Other parliament members of the district, local public representatives and cross section of people joined the function at Matarbari.