Gazprom to get lion's share of energy exploration deals
Mir Mostafizur Rahaman | Sunday, 24 March 2019
---

The government has agreed, in principle, to offer seven deals to Russian oil giant Gazprom for energy exploration in both offshore and onshore blocks.
These include exploration work in the Chittagong Hill Tracts under block 22, signing strategic agreement with Petrobangla, conducting 2D seismic survey in offshore blocks in the sea, conducting deep drilling in five points in the country. The points comprise Srikail, Sunetra, Mobarakpur and Shailakupa, well drilling at the Bhola gas field, reserve evaluation work in Bhola gas field and drilling in Chatak gas field, senior officials in the Energy Ministry told the FE.
"We have received instruction from the high-ups in this regard recently and now we are engaged in preparing an MoU in line with the proposal," said a senior official of the Petrobangla who preferred to be unidentified.
In this proposal, Gazprom sought US$ 160 million for deep drilling in five gas fields whereas the state-controlled BAPEX has assigned an Azerbaijan company for similar work in three fields at a cost of only $33 million, an official said, citing the gulf of difference between the two offers.
Officials also said for drilling gas well in the Shahbazpur east gas field, Gazprom has sought Tk 1,310 million against the BAPEX cost of Tk 780 million.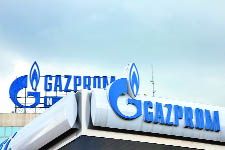 For drilling well in the Bhola North gas field, the Russian company sought Tk 1397 million against BAPEX cost of Tk 784 million.
While the two gas fields were explored by BAPEX, the state firm was deprived of the contract.
Recently, the government has scrapped its plan to conduct 2D and 3D survey in the offshore through competitive bidding, in an apparent attempt to favour Gazprom, which had showed interest in doing the work.
The idea of multi-client survey was that the selected firm would conduct seismic survey in the country's maritime boundary at its own cost.
On completion of the survey, it would share the findings with the state-owned Petrobangla free of cost.
According to the bidding terms of the multi-client survey, the selected firm would have a right to sell the findings and seismic data to aspirant international oil companies (IOCs) interested to participate in oil and gas exploration within the Bangladesh maritime boundary.
"We've decided to sign a memorandum of understanding (MoU) with the Russian energy company very soon for the offshore survey," Petrobangla chairman Md Ruhul Amin told the FE recently.
According to officials, the survey will be conducted in 22 offshore blocks out of 26 in the Bay of Bengal. The minimum cost for the survey, covering 35,000 line kilometres, will be between $30 million and $35 million.
Energy experts criticised the move terming it unjustified.
Awarding contract through a competitive bidding is necessary for ensuring transparency, energy expert Professor Badrul Alam told the FE over the move to award unsolicited contracts.
[email protected]