`World Investors Week-2021' begins October 4
FE Report | Friday, 24 September 2021
---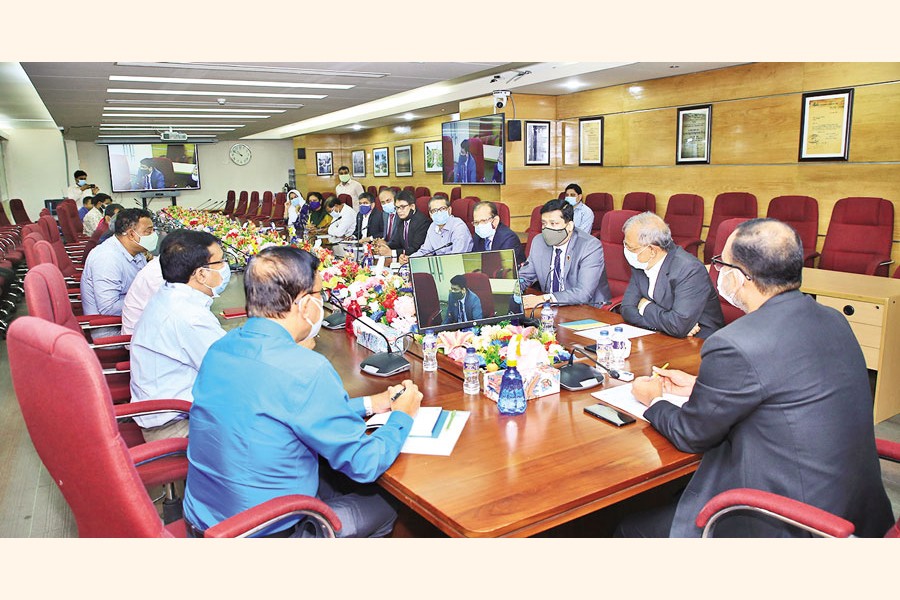 The securities regulator and stakeholders will observe `World Investors Week-2021' during October 4-12 through different programmes to be participated by stakeholders of country's stock market.
The global week will be observed for the fifth time as part of the initiative taken by the International Organisation of Securities Commissions (IOSCO).
During the week, the premier bourse will hold a seminar titled 'To Ideate Securities Investors' Protection Insurance'.
As part of taking preparation for the week, a delegation of Dhaka Stock Exchange (DSE) on Thursday held a meeting with top officials of Insurance Development and Regulatory Authority.
DSE chairman Md. Eunusur Rahman and managing director Tarique Amin Bhuiyan, IDRA chairman M Mosharraf Hossain and other senior officials of both the organisations were present at the meeting held at IDRA office.
"The participants laid importance on as to how the DSE's seminar can be made successful," a release said.
At the meeting, the discussant said in spite of remarkable achievements in social indicators the country lags behind other countries in some economic areas including capital market.
"Under the leadership of the government, the country has become able to see praiseworthy developments in social indicators," said DSE chairman Mr. Rahman.
He said the country was able to escape food deficit during COVID 19 pandemics along with witnessing continuous rise in foreign currency reserves mainly riding on farmers, skilled labours and garment workers.
"The developments of last half and one decade were achieved mainly because of marginal people," said the DSE chairman Mr. Rahman.
IDRA chairman Mr. Hossain has welcomed the DSE's initiative taken for investors' protection.
"IDRA will provide its utmost support to make the DSE's seminar on investors' protection insurance successful," said the IDRA chairman.
He also said listed insurers have continued social safety and service oriented programmes.
At the meeting a proposal regarding formation of a committee was also made. The DSE release said the committee will be comprised of the representatives of the securities regulator, IDRA, both the bourses, Sadharan Bima Corporation, and Central Depository Bangladesh Limited (CDBL).