Export income from the United States slightly grew to 3.95 per cent in the first quarter of the current fiscal year due in large part to the moderate performance of apparels.
Bangladesh's shipment to its largest export market in the first quarter totalled $1,453.61 million in July-September of the fiscal 2017-18, compared with $ 1,398.34 million in the same period of the previous fiscal. The amount represents 16.78 per cent of the country's total export earnings during the period, reports UNB.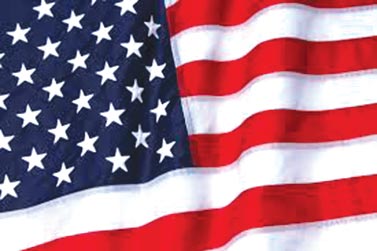 According to the statistics compiled recently by the Export Promotion Bureau (EPB), the major exports to the US market during the July-September period were woven garment ($ 938.85 million), knitwear ($ 367.53 million), home textiles ($ 33.49 million) and cap ($ 33.64 million).
During the period, around 27.64 per cent of the country's total woven garment exports entered the US market, followed by knitwear 9.81 per cent and home textiles 15.34 per cent.
Despite political unrest, Bangladesh's export earnings from the US in fiscal 2014-15 were impressive with $ 5.783 billion, up from $ 5.583 billion in fiscal 2013-14.
Export earnings from the USA, however, witnessed a 6.01 per cent fall during the last fiscal (2016-17) compared to the previous fiscal year (2015-16) mostly due to the moderate performance of the garment sector.
Bangladesh's merchandise shipment to the US amounted $ 5,846.64 million in the last fiscal (2016-17), compared with $ 6,220.65 million during the corresponding period of the previous fiscal (2015-16).
The exports in fiscal 2012-13 were also impressive with $ 5,419.60 million. The exports in 2011-12 totalled $ 5,100.91 million, slightly down from $ 5,107.52 million in fiscal 2010-11.
The export earnings in fiscal 2009-10, however, totalled $ 3,950.47 million, down from $ 4,052.00 million in 2008-09, mostly because of the global economic recession. The 2009-10 fiscal marked the end of an ups-and-down period for Bangladesh exports to the US.
From the robust $ 2.5 billion during the 2000-01 fiscal, exports had fallen below $ 2.0 billion by 2003-04.
Exports to the US rose steadily to cross the $ 3.0 billion mark in 2005-06, and peaked at nearly $ 3.6 billion during the 2007-08 fiscal.
The overall export earnings of Bangladesh in the last fiscal year (2016-17) totalled $ 34,835.09 million against the strategic target of $37,000 million, which is also 5.85 per cent short of the strategic goal.