---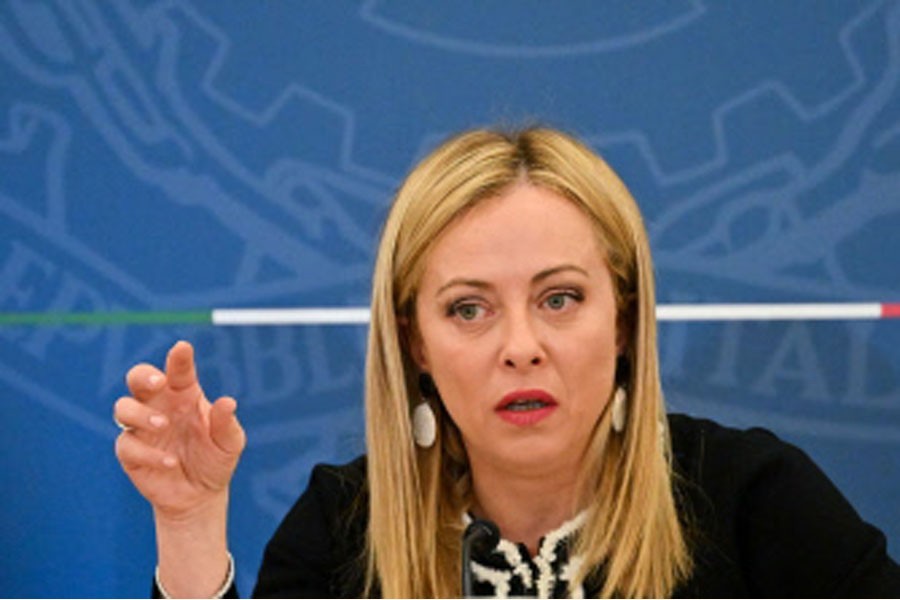 ROME, Nov 11 (AFP): Italian Prime Minister Giorgia Meloni on Friday condemned what she called the "aggressive reaction" of the French government to taking in a migrant rescue vessel rejected by Rome.
Paris accepted the Ocean Viking and the 234 migrants onboard, but in return said it would suspend a previous plan to take in 3,500 refugees currently in Italy, and urged other EU nations to do the same.
"I was very struck by the aggressive reaction of the French government, which is incomprehensible and unjustified," Meloni told a press conference in Rome.
She rejected France's claims that her new far-right government was failing in its responsibilities to take migrants crossing the central Mediterranean. Meloni claimed that on the same day France agreed to take in the ship-Thursday-Italy accepted 600 migrants, most arriving on small boats, the latest in almost 90,000 so far this year.
---
---
---
---