Russia pulls troops out of Ukraine's Kherson
Seoul denies report of arms deal with US for Ukrainian forces
---
---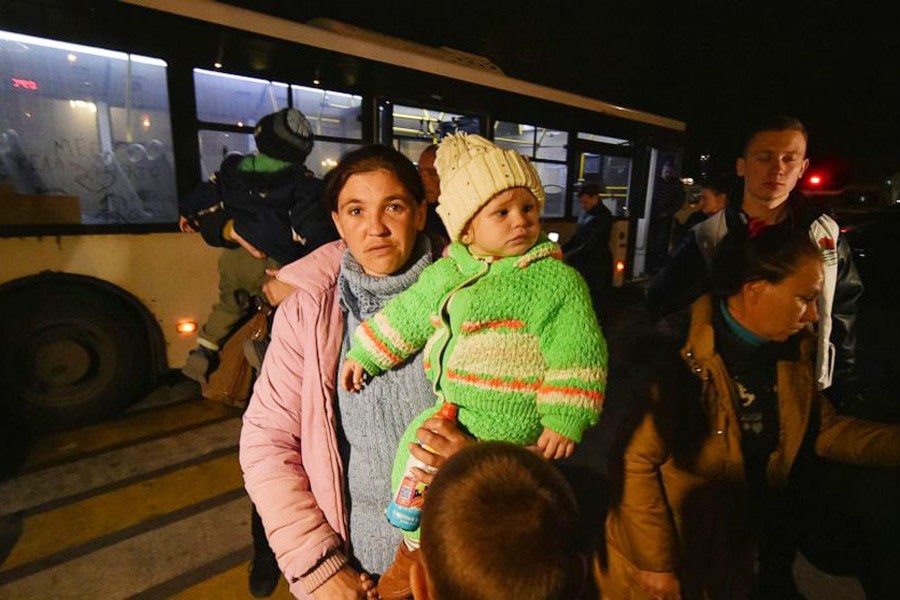 Russia withdraws troops from Kherson, Ukraine
MOSCOW, Nov 11 (Reuters/AFP): Moscow announced on Friday that its forces had completed their withdrawal from the strategic Ukrainian city of Kherson after Ukraine said it had reclaimed dozens of landmine-littered settlements abandoned by the Russians in the south.
The Russian defence ministry said it had finished the pullout of troops from the western bank of the Dnipro river, Russia's state TASS news agency reported, two days after Moscow announced the surprise retreat.
There was no immediate comment from Ukraine, but the announcement would appear to contradict Ukrainian reports that thousands of Russian troops were still on the west side of the river.
An AFP report adds: South Korea on Friday denied a report that it would sell artillery shells for use by Ukrainian forces, claiming the munitions-if the ongoing deal negotiation is finalised-will be for US forces only.
The United States was nearing an agreement to purchase 100,000 rounds of 155 mm artillery from Seoul which would be delivered to Ukraine, The Wall Street Journal reported on Thursday, citing "US officials familiar with the deal".
Washington is Seoul's key security ally, and stations some 27,000 US troops in the South to help protect it from the nuclear-armed North. South Korea said Friday that while the arms deal with the US is ongoing, the shells are not meant to be delivered to Ukraine.
"In order to make up for the shortage of 155mm ammunition inventories in the US, negotiations are ongoing between the US and a (South Korean) company to export ammunition," Seoul's defence ministry said in a statement.
"This is being done under the premise that the United States will be the final user" of the shells, it added.
South Korea's "policy of not providing lethal weapons to Ukraine remains unchanged," it said.
---
---
---
---