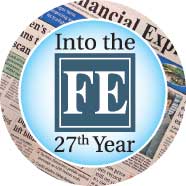 Although Bangladesh has been able to maintain an annual average GDP growth rate of more than 7.0 per cent in the past four fiscal years and it is passing through a phase of demographic dividend which will continue till 2030 (as estimated by SANEM), employment generation for all active population remains an immediate challenge for the country.
According to the Labour Force Survey 2016-17, the size of employed workforce was 60.8 million, which was 58.1 million in 2013. During that time period, around 2.8 million new jobs were created but job growth rate was only 0.9 per cent per year.
Despite no significant employment generation, Bangladesh has experienced high economic growth, a situation which has been described by economists as "Jobless Growth". In such a context, there is no alternative to creation of jobs. As a way of generating employment, Blue Economy can play a significant role in the Bangladesh economy.
The term 'Blue Economy' was introduced in 1994 by Professor Gunter Pauli. His goal was to design business models without destroying the environment. His famous book "The Blue Economy: 10 Years, 100 Innovations, 100 Million Jobs" illustrates a business model which uses available resources for generation of employment. Pauli viewed that the blue economy introduced innovations inspired by nature, generating multiple benefits including jobs and social capital.
However, the idea of blue economy emerged at the "Rio +20" United Nations Conference on Sustainable Development (UNCSD), held in Rio de Janeiro, on June 20-22, 2012. Now, the sustainable use of ocean resources for acceleration of economic growth, generation of employment, and improving standard of living without destroying health of ocean ecosystem is considered as Blue Economy.
Bangladesh, a littoral country, is situated at the head of the Bay of Bengal. The country has successfully resolved maritime boundary disputes with Myanmar in 2012 through International Tribunal for the Law of The Sea (ITLOS) and with India in 2014 through the United Nations Permanent Court of Arbitration (UNPCA). Accordingly, Bangladesh has achieved 118,813 square kilometers of area in the Bay of Bengal, which is equivalent to almost another Bangladesh - a "New Bangladesh". Maritime boundary includes 12 nautical miles of territorial sea, 200 nautical miles of exclusive economic zone and 350 nautical miles of resources on continental shelf from the baseline.
According to the World Bank report (November, 2018) on "Blue economy: A Pathway for Sustainable Growth in Bangladesh", Bangladesh's total ocean economy gross value added (GVA) was US$6192.98 million in 2014-15 which was $5293.45 million in 2013-14. The country's ocean economy GVA as percentage of the total GVA was 3.33 in 2014-15 which was 3.21 per cent in 2013-14. The WB report shows that more than 17 million people are employed in fisheries and agriculture, of which some 1.35 million work in marine capture fisheries and aquaculture. UN DESA Population Division 2017 estimated that almost 20 per cent of the Bangladesh population in 2015 was dependent on the ocean economy.
However, it is possible to increase the ocean economy gross value addition as well as generate employment through boosting of marine resources extraction. Bangladesh's ocean economy consists of living resources, minerals, energy, transport, trade and tourism and recreation sectors. There is huge potential for job creation through proper utilisation of these sectors.
By creating export markets and ensuring fair price of marine resources, providing facilities to fishermen for living resources extraction, developing infrastructure, improving transportation; the living resources such as marine fisheries, marine aquaculture, shellfish farming (shrimps and crabs), fish processing and fish retailing can create extra jobs in the coastal areas.
Salt is the main mineral item cultivated along the coast of Bangladesh for centuries. The country roughly produces 1.7 million tonnes of salt a year, largely for domestic consumption. If it is possible to apply modern technique instead of primitive method to produce crude salt, it will create additional area of sea-beach for salt production, raising outputs and generating employment.
The main energy-related activities in the offshore are crude petroleum extraction and natural gas (liquid) extraction. The WB report (November, 2018) also mentions that despite huge potential, relatively little oil and gas production has occurred in Bangladesh waters to date. It is expected that, through research and development (R&D) and advancement of technology, the country's energy sector will grow, which in turn, will create more jobs.
Transport and trade include maritime freight transportation, maritime passenger transportation, port and harbour operations, ship building and repair and shipbreaking-all that are related to ports. But the country's ports are not well-structured. Further development of ports should be the focus for development of the ocean economy.
Tourism and recreation contributed just over US$10 billion to GDP in 2016 and created more than 2 million direct and indirect jobs (WTTC 2017). It is also estimated that this sector will likely grow at an annual rate of 6.1 per cent from 2017 to 2027, placing Bangladesh among the top 25 countries for tourism growth (WTTC 2017) which can create window for huge direct and indirect jobs.
Therefore, the government should formulate a maritime policy as well as enhance investment in R&D to extract marine resources that can transform the economy. Construction of infrastructures required for the purpose will generate employment. National policies should be formulated to better integrate the blue economy, making reflections on national and sub-national policy and governance frameworks. A clear and realistic target setting is required for benefits that a blue economy can fetch. The potential of employment generation through proper utilisation of ocean resources is obvious, but it should be made environmentally sustainable.
Md. Tuhin Ahmed is a Research Associate at South Asian Network on Economic Modeling (SANEM).