---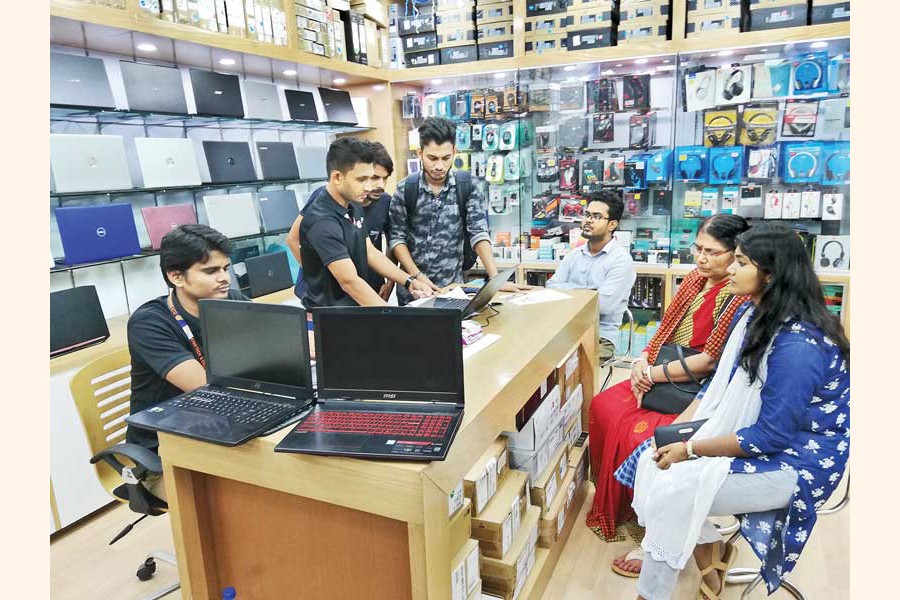 ICT is an attractive sector for young entrepreneurs — FE photo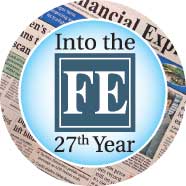 Shihab is an IT graduate with immense passion for setting up his own business. When he first discussed his plan with his parents, they not only ditched his plan but also rebuked him for not taking adequate preparation for job! Shihab was adamant and kept pursuing his passion. At one stage, he could convince his parents for the seed money and then he started his business journey. But unfortunately, the story ends here which could be just the starting point of a success story. Shihab could not manage capital for scaling up his business, red tape turned his dream into a nightmare and gradually, a potential passionate entrepreneur turned another mere frustrated mind in the crowd.
The story of Shihab is a made-up one but not uncommon around us. Entrepreneurs like 'Shihab' are the heart of the economy, they propel the engine of the economy. For a developing country like Bangladesh, the necessity of recognising the strength of entrepreneurs carries far deeper meaning compared to others. Apparently, it may seem entrepreneurs do business, but it is not that simple. More importantly, in Bangladesh it is far complex and challenging. Entrepreneurs are the problem solvers, be it through generating employment or be it through offering any service. And when it comes about 'solving problems', Bangladesh should be a fertile land of problem solvers and we do have actually! But again, why the failure rate of entrepreneurs in Bangladesh is higher than that of the rest of the world (75 per cent compared to over 90 per cent, in first 3 years)? We understand, the typical culture of social stigma is an impediment to pulling down the success rate while lack of adequate institutional support leads the entrepreneurs towards foiling their aspiration.
Once an entrepreneur crosses the hurdle of social stigma, capital is the next big headache! Most of the young and fresh graduates start the initial journey of the business with the seed money from parents. Govt still keeps the FDR rate high creating a mental restriction (of opportunity cost) on decision making whether to opt for FDR or injecting it into a new business. On the other hand, borrowing rate is 10-12 per cent due to an uncertain regulatory environment, compelling the financial organisations to put many 'buts & ifs' that make it too difficult for a new start-up to acquire a loan from the bank. Even after the noteworthy national level initiative of 'digital Bangladesh', red tape haunts us.
The old term 'Red tape' reminds me of 'ease of doing business index' that we hear quite often lately. The index is an effort to measure an array of regulations affecting business and thus depicts business viability in that particular country. In the latest report Bangladesh has climbed up to the rank of 168th, better than its previous position by 8 places, yet only better than Afghanistan in this region! It takes 55 days to get a new electricity connection in India compared to 150 days in Bangladesh (WB report). Even Afghanistan takes 114 days. It is more of administrative bureaucracy rather than not having adequate power in our grid. While registering property takes 53 days in India, it swallows nearly two-thirds of a year to do the same in Bangladesh. This is just few of many other parameters that explain our struggles towards business initiatives.
Our ecosystem also failed to accommodate women into the entrepreneurial culture. It is well evident that women's entrepreneurship can make a strong contribution to the economic welfare of families and communities. We understand, the social factors are yet not favourable bringing in the half of the potential work force into the mainstream, but we cannot afford it as an excuse. Unemployment rate of graduate women is 2.5 times higher than their male counterparts. Did we ever think, why the ratio of male and female entrepreneurs deviates so largely in traditional business compared to Facebook business? While only 17 per cent of entrepreneurs in the traditional business are female, more than half of the Facebook-based retail sellers are women. The reason is very simple: it has made the whole process of business too convenient compared to traditional practices and entrepreneurs look for convenience.
In addition, initiatives for entrepreneurial proliferation -- be it from the Govt or private sector-- experience uneven and metro-centric tendency. Even if Dhaka carries 35 per cent of our total GDP, when it comes to entrepreneurship, leaving rural and suburban areas out of the initiative could be detrimental. We never know how a simple innovation from the farthest point of the country could change the society or could solve a persisting problem. Had we ever thought that a social platform like Facebook would come up with an immense opportunity for business and public communication?
Despite hundreds of challenges in Bangladesh, we have learnt how to negotiate. Bangladesh Bank has recently formed Equity and Entrepreneurship Fund (EEF) that allows the entrepreneurs' access to the funds up to Tk. 10 crore (100 million). Though the fund is kept limited to only IT, food processing and agro-based industries. Other parameters and considerations (e.g. ROE, ROI, IRR etc.) for the proposed project to be eligible for the fund is a bold step to support the entrepreneurs. Govt. is in a process of establishing a Limited Company that will strive for supporting the aspirant entrepreneurs. So, the wheel has started rolling.
In short, three domains need to be cascaded - Finance, Education (human development) and Institutional readiness. It should start with the reform of the Institutions because we need to configure trust and instil belief among the entrepreneurs on the institutional culture. Firm belief leads to greater outcome. Gradually, when the young entrepreneurs start relying more on the state institutions, it would lay a strong foundation for creating more entrepreneurs with immense enthusiasm. A joint initiative of public and private entities across the country needs to be in place so that rural entrepreneurs do not feel discriminated. Let's try to build a supportive environment for the Entrepreneurs; they will succeed through the learning from failure.
........................................................
Shamim Sahani John is a policy analyst. shamimsahani@gmail.com