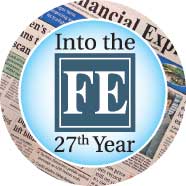 Diverting attention away from national issues to international matters is considered to be a viable option by leaders in politics to gain support and retain power. In recent history, this is evident from the invasion of the Falklands Islands by the Argentine leader General Leopoldo Galtieri in 1982, whether successful in achieving personal ends or not, to detract or undermine popular attention from a slumping economy and civil unrest. Although it may not be as drastic, international focus, attention and even military intervention have benefited US presidents, particularly Republicans, to be re-elected for a second term.
Republican president Ronald Reagan assumed office in 1981 during the final decade of the Cold War, and he actively fought against Russian influence and occupation. He did not hesitate to intervene in Afghanistan and forged ties with forces in both Afghanistan and Pakistan in his first term. Furthermore, since the Cuban Missile Crisis in South America, the Soviet had strong influences in the region. Reagan's official announcement of the war on drugs came in the same year as Galtieri invaded the Falklands Islands and the declaration gave him further legitimacy for a greater intrusion in the communist South American region. Reagan won his second term by a landslide victory, and reassured the continued mandate of his economic and military policies.
Although, his successor, who is also Republican, George HW Bush (Sr.) could not retain his presidency for the second term despite major military successes abroad, he recorded the highest approval ratings till date in the history of the United States after his successes in the Gulf War. Since then the only American president to achieve a greater presidential job approval rating is his son George W Bush's upon his call to arms prompting public support for the war against terrorism. However, there lay similarity between Bush Jr. and Reagan insomuch that when Bush Sr. had a job well done, the former two had unfinished business overseas, mostly military. George Bush Jr. 's primary mandate for re-election was "to get the job done" in Iraq, and had won against his Democratic opposition John F. Kerry, who wanted to bring the troops back home, by both electoral seats and popular votes.
There remains very little doubt that over the last half century or so Republican presidents have well engaged in international intervention, and one can go as far as arguing that even Eisenhower benefited from the Vietnam War. There is popular support for asserting military dominance internationally by Americans and during that time presidents who have either inherited or initiated an "unfinished" war have all received a second term to fulfil their mandate.
The current American president Donald Trump has mainly inherited the war against terror, and more specifically the war against the Islamic State (ISIS or ISIL). Although his predecessor, Barack Obama, had notable victories in Ramidi, Falluja and Tikrit, Trump has done exceptionally well to diminish ISIS support in the region with strategic military involvement in both Iraq and Syria. There has been systematic military deployment of forces to regain control of the second largest Iraqi city, Mosul, and an overall eradication of ISIS forces and support altogether in Iraq. Arguably, this is the most stable Iraqi government that is being witnessed since the Bush administration invaded Iraq to topple Saddam Hussein and establish democracy.
At the same time, the Trump administration has been able to provide support to and forge coalition with Kurdish troops in Syria in the upheaval of the ISIS from their de facto capital, Raqqa, and beyond. Although Syria remains an area that still requires long-term military intervention and rebuilding, ISIS presence today remains sporadic and at best in pockets. The Trump administration did not only provide support but albeit their opposition towards the Assad regime coordinated with the Syrian government backed by Russia, Iran and Turkey in eventuality. Currently, Trump has withdrawn the Kurdish-backed troops and has slapped sanctions on Turkey, who considers (northern) Syrian Kurds to be in cohorts with the Kurdish separatist group in Turkey, for aiming to create a 'safe zone' along the border region through military force.
It is not only recently that the America-backed Kurdish forces in Syria have been under threat. Turkish and Turkish-backed forces have intervened in the American-Kurdish captured northern region in early 2018. Donald Trump opted for diplomacy against military retaliation and allowed the Turkish to provide support to Russia and Iran -backed Syrian government in regions of dispute. At the same time, despite allegations of Qatar having links with terrorist organisations with support from Iran during the recent gulf crisis, the Trump administration actively engaged in diplomacy for prolonged periods to bring balance within the Gulf Cooperation Council (GCC).
Well before a year preceding Donald Trump abandoning the nuclear deal and imposing sanctions on Iran, there has been continuous Iranian presence and, to a certain degree, threat in the region. Apart from the aforementioned instances, there has been a strong presence of Iranian forces in the border region between Syria and Lebanon that provokes Israel at the very least. There has also been constant threat by Iran-backed Houthi rebels in the Yemeni civil war against the Saudi-backed Yemeni government, along the border of Saudi Arabia. They are old and strong American allies, and any Republican president may have imposed sanctions on Iran - given the Republican image it creates and the longstanding history - much more readily. This may have had negative repercussions in bringing stability and a balance of power, including military, in the region that is not only ravaged by discord and civil wars, but also an emerging existential threat by ISIS.
President Donald Trump has chosen the path of diplomacy in regions of (major) threat and conflict since he assumed office in 2017.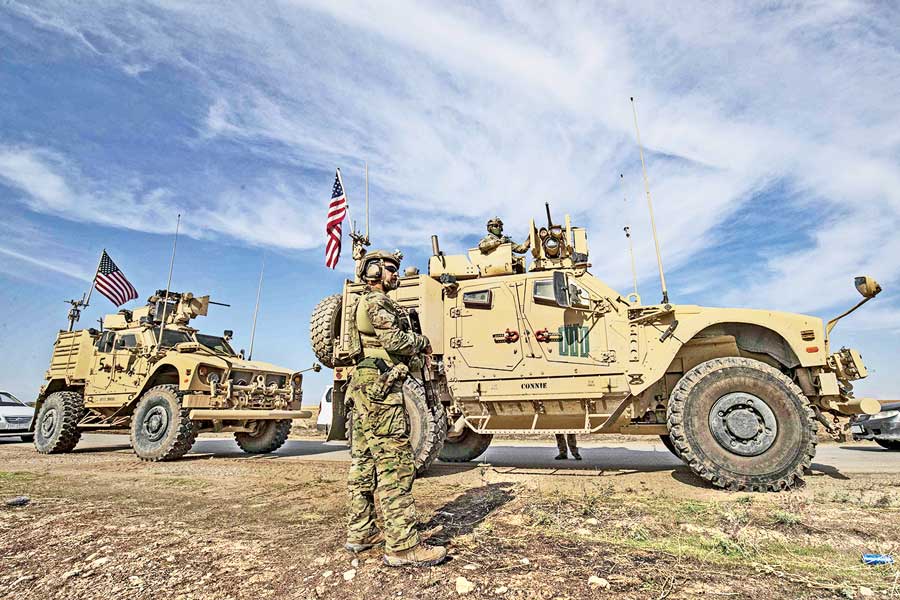 A convoy of US armoured vehicles patrol the northern countryside of the north-eastern Syrian Kurdish town of al-Malikiyah (Derik) at the border with Turkey, on November 3, 2019 — AFP
The Pacific region is an important and fragile geopolitical region: there is North Korean presence and its looming nuclear threat and systematic acquisition of military bases in the South China Sea by China. In addition to being a direct threat to the United States, any threat to South Korea or Japan - strong American allies - exposes the American west coast to the biggest of global powers, China and Russia, who are allies of North Korea. Not only Trump has reduced the North Korean nuclear threat and the Chinese military threat in their occupation in the South China Sea region, he is the first American president to set foot in North Korea.
Trump has not been shy of making such grand gestures, and has also visited his Chinese counterpart upon taking office. Amidst working on the denuclearisation process of North Korea, Trump during the state visit specifically put forward that he did not "blame" China for a US$310bn trade deficit, but previous US administrations. Despite making such claims President Trump announced imposition of tariffs on steel and aluminum to bolster US industries, and initiated a trade war with China shortly after on the account of intellectual property theft and risk to national security.
Eighteen months after the initiation of the trade war economies are found suffering with reduced investments and lowered growth, but the United States remains insulated due to its large consumer base and relatively, least compared to the top twenty economies, low reliance on exports. Although there has not been any 'significant' change in manufacturing but relatively better than competing nations, employment rates have been looking positive (may not necessarily be a product of the trade war).Trump, amidst criticisms, has served his constituents by giving more business to them, but has also risked the farmers who fall in his constituency to be affected by China's retaliation. USA's Qualcomm is the leader in 5G technology field and closely followed by Broadcom and China's Huawei, and Trump is not only aiming to assert economic dominance over China but also subvert China's technological progress and development.
The 2020 US presidential election is soon approaching, and Donald Trump has folded his cards pertaining to military intervention, conflict and war, i.e. there is no "unfinished" war. Trump had promised eradication of ISIS and acquiring resources previously held by the Islamic State that could justify US military intervention and presence in the Middle Eastern region. In return he has opted for diplomacy with no imminent threat even along the Pacific belt. Donald Trump does not need to "get the job done" anymore in the military front and fights a war whose results are less pronounced, particularly in the short term. The only notable job left in his election mandate that he needs to get done is build a wall along the southern border. There have been tangible and substantial achievements in bringing stability and a degree of balance of power through diplomacy, but Trump leaves himself at risk by not following the route of maintaining affirmative military presence overseas. Whether confrontational economic presence and a wall along the US-Mexico border is sufficient to retain his American presidency will be tested in a year in the coming presidential election.
Sadiat Mannan is a Director and Consultant at Ofazuddin Spinning Mills Limited and Karnapara Spinning Mills Limited.
sadiat.mannan@gmail.com.