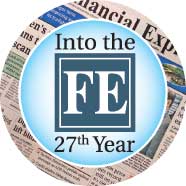 The internet has allowed people to be in tune with the rest of the world, no matter where they are, and Dhaka is not far behind when it comes to consumers' availing of goods and services online. Starting from online banking to e-commerce to even healthcare, our populous economy has spurred the growth of myriad new businesses that primarily reach their consumers on the internet. In 2017, the B2C ecommerce market size amounted to USD 110-115 million (around BDT 900 crore) against the Tk 1.33 trillion (133,571 crore) total retail market. The eCommerce Association of Bangladesh (e-Cab), the trade body for eCommerce in Bangladesh, has estimated there are more than 700 eCommerce sites and around 8,000 eCommerce pages on Facebook. In fact, some businesses avoid the costs of creating and maintaining their own website because Facebook is such a popular method for advertising and selling products.
This growing economy with an increasing number of online consumers and businesses has ushered in the industry for on-demand customer service. Even well known retail entities such as Meena Bazar, Shwapno, and Aarong have hopped on the internet-train and have active Facebook pages where they advertise and sell their products. Most importantly, these pages allow businesses to interact directly with their customers. A quick search on a Bangladeshi job site reveals that around 25 per cent posts are for customer service related positions. Although the rise in e-commerce does increase job opportunities, businesses face growing pains while coping with the needs to scale up customer service. This is a problem not just in this country, but worldwide. In the last few years, the rise in the use of Artificial Intelligence has made way for commercial "chatbots", which solve some aspects of the problem.
"Bots and chat make it easier for people to buy the way they want to, when they want to-and that should be the goal of any business."
— David Cancel, CEO of Drift (a messaging software company)
Chatbots, otherwise known as "conversational AI", are programs that help simulate interactions with customers automatically, with immediate and consistent responses, and blend naturally with social media sites. Customers can talk directly to chatbots on either business websites or through Facebook. A chatbot can be tuned to answer specific questions relevant to any business for a variety of use cases. Chatbots are just software, so they can be available 24/7. They can be used for delivering information about a company, whether it's getting quick answers or details of a particular topic. They can also be used for ordering products, paying bills, resolving or submitting a complaint, making reservations, and even basic bank transactions such as checking your balance.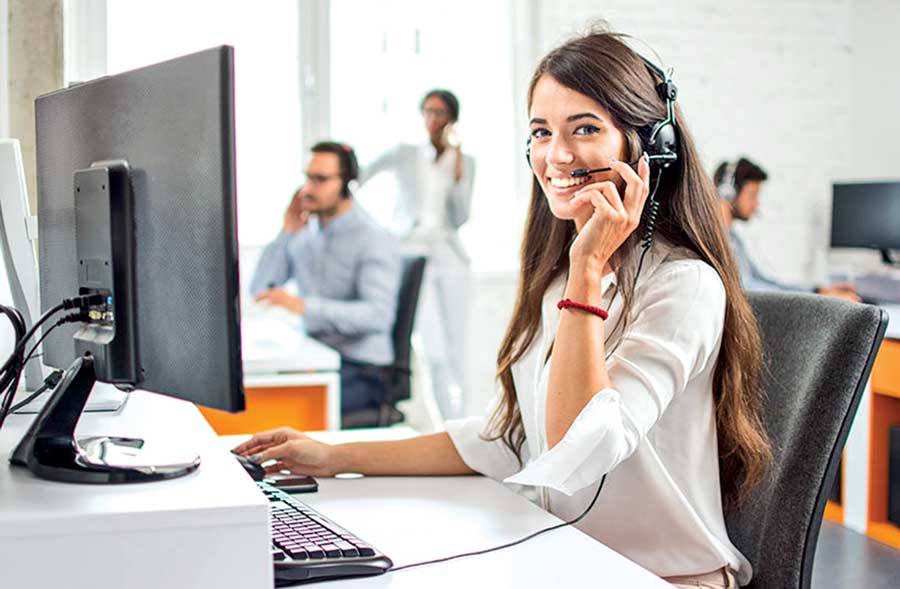 Facebook launched its game-changing Messenger platform back in 2016, allowing businesses to deliver automated customer support, and interactive content and experiences via "Messenger bots". With chatbots hitting the mainstream, businesses around the world have adopted them as a means to reach their customers, including in Bangladesh. Facebook allows you to create bots of varying complexity, from answering basic questions, to actually placing an order, to even making a payment. Every popular Facebook page (business or otherwise) now has some form of Messenger chatbot setup to handle customers.
Many news media agencies also launched their own Messenger bot. When you go to message options of their official Facebook page, you are welcomed by a greeting message which mentions that you can subscribe to get daily headlines in your Facebook inbox just by typing "subscribe". What follows is a simulated conversation where you answer some questions for the bot to find out more about what you want and what you're interested in, so that it can provide you with the appropriate content. This is a typical interaction between a user and a chatbot. The BBC official page also has a similar bot on Facebook (launched in 2016) that helps their readers find relevant content.
The Aarong official Facebook page also has a Messenger chatbot. Users can talk to the bot and give it information about what kind of products they are looking for, and the bot helps the users order those products by redirecting them to the Aarong website right within the messenger app. Pureit Bangladesh launched their Messenger bot in May 2018, and is similarly able to interact with users about their products, additionally providing information about after-sales services.
LankaBangla Securities launched a chatbot on their website in April 2019, where visitors of their website can talk to their bot "Linda" (LankaBangla Interactive Direct Assistance) by tapping on the icon on the bottom right of the screen. Users can talk to Linda to open an account, and to get answers for general frequently asked questions (FAQs).
Businesses have to find creative ways to keep in touch with their customers. With the millennial generation being a large portion of online users, chatbots or conversational AI seems like an appealing solution. Surveys show 70 per cent of millennials having positive experiences while using chatbots. A cost benefit analysis may show that a digital agent is more cost effective than hiring multiple staff members on a customer service team, but the purpose of a chatbot is not to completely replace humans in the industry.
Although it's a great way to reach customers, it is not an ultimate solution. Chatbots do not solve everything, but they do a great job of aiding a business in some specific ways. They help improve customer service by always being available and answering relevant questions for customers much like a real-life salesperson would at a store. They improve engagement by connecting to consumers and potential customers through social media, giving them a character-driven experience, which may increase sales by 20-40 per cent.
A significant difference between a human salesperson and a chatbot is that they can collect data from users on scale. Users provide a lot of information about themselves to a chatbot while interacting with them, and this can be from the user location (phone GPS), their name, gender, and other basic information (Facebook account). When customers interact with a salesperson, they willingly give up information about their personal interests so that the salesperson can better guide the customer towards the products they're more likely to buy. This is no different, except the sales channel is supercharged with data. Chatbots can be used for monitoring customer data and help businesses gain insights into how to improve their customer experience and increase their sales.
Although chatbots are projected to change the customer service industry dramatically in the near future, that does not necessarily mean that it will take over all the available jobs, rather, there will be a shift where customer service executives will be empowered by the chatbots. Conversational agents will be the first line of service, but when it comes to dealing with more complex customer issues, we can still rely on our good old human agents to intervene.
............................................
Sabbir Siddiqui is a technology enthusiast and a professional software engineer with over 6 years of experience in the software industry. He has a Bachelor of Science in Electrical and Computer Engineering from Lafayette College, Pennsylvania USA. He can be reached at sabbir.m.siddiqui@gmail.com.