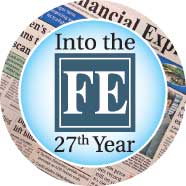 Many business owners today prefer a service suited to their individual needs rather than one offering a "full-service" package; especially when it comes to digital marketing. There is merit to this increasing preference. Digital marketing covers a lot of areas such as digital ads, pay per click marketing, search engine optimisation, email marketing, social media analysis, content-based marketing and so on. For a firm to cover such a grandiose number of segments is no easy feat. It would require a substantial amount of knowledge and experience in this widely segmented field. As a result, the quality of service is likely to vary. Most digital marketing agencies comprise a handful of employees. Considering the number of areas needed to be addressed -- it can be tough for a company having a small team to expertly handle all these. Lack of skilled manpower may affect their efficiency. This can be overcome by picking a reasonable number of employees.
For instance, content marketing is one of the major driving forces of digital marketing. A clear grasp of varying market demands and consumer psychology is expected from a content developer or writer. Content marketing is highly nuanced. A limited number of skilled individuals from an already limited squad will not be able to keep up with the diverse demands of offline services and products. To strike the balance between budget and quality, a specialised agency may prove to be helpful for clients in the long term. Since the areas they target are limited and suited to one's needs, they will gradually become more adroit than others. Moreover, specialised marketing agencies face much less pressure for excelling in many aspects. They provide good services, at relatively fast. This contributes to a better output in general. They also have the added advantage of collaborating with other firms to deal with tasks outside their areas of expertise. Thus, they can offer some of the versatilities.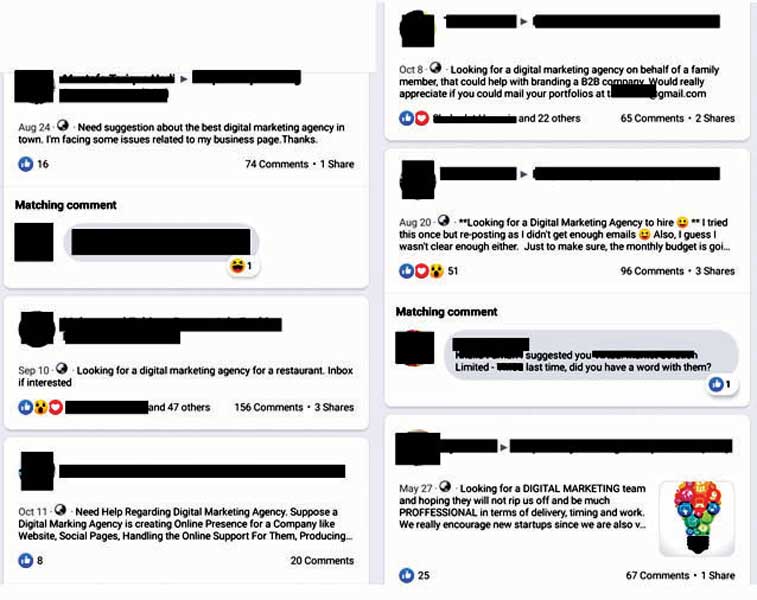 Competition among digital marketing agencies is fierce. Of myriad options available, an agency can stand out if the services it offers are specific and tailored. This allows room for building trust among clients. Not to mention, specialisation for an agency gives more relevance to the search engine. A client is much more likely to search for an agency by the manner of the task that needs to be done. This helps in the search visibility. A niche content writing firm, for example, one that writes about Cost Per Action (CPA) marketing, would house writers that understand the field well. Otherwise, it will end up delivering writeups with basic.
For early stage entrepreneurs, this works out better as they will face less competition and can build industry partnerships to execute large projects while gaining experience. Aspiring digital service providers can also explore foreign markets to provide varieties of online marketing support. A niche approach also opens the door to higher profit margin for a company.
Following are the results of a small social media experiment for this particular article. An experiment was done by giving a Facebook post inviting proposal for a 360 solutions digital marketing agency. After posting, "Looking for a full-service digital marketing agency", this author collected responses after two hours. After the first hundred responses, the author stopped counting.
This is not the problem, but the truth is that too many people are opening digital marketing agencies, and are going after the same projects. It is an epidemic in Bangladesh, especially in Dhaka, to open a startup focused on digital marketing space as most people invest no money or proper resources in it. This tells us how much noise the current space has, and how much the specialisation is needed in order to stand out from that noise. The fact that workers in the digital media space are consistently taking the advantage of below standard payment schemes and credit for their work. On the flip side, the international market does supplement this practice by the massive gap in project value. A basic website development project in New York would cost about US$ 2,000 (1,84,000 BDT) or above, while the same website of the same quality can be developed in a Bangladeshi agency for $400 (30,000 BDT). In fact, many local agencies start this way; hard-working freelancers with a good client-base, who can no longer take on these international subcontracts alone and thus requires a team to back them.
Below are a few growth-stage companies that have found success in niche
Adit : niche: patient acquisition and healthcare marketing agency
This Houston-based digital marketing agency provides services to physicians and medical practitioners. Over the years, they have garnered massive customer acclaim. While lead generation is their forte, they provide search engine optimisation (SEO) and content writing services too. Healthcare is a sector with many contenders. A marketing policy can very well make or break a doctor's career. Targeting this niche has been fruitful for Adit as customer demand is high and referrals are good.
The Foodie Agency; niche: marketing agency for restaurants
A large part of someone's day is spent on Facebook. And it has become an integral focus of digital marketing. This is especially important for the restaurant businesses. The Foodie Agency has capitalised on this aspect well. While social media marketing is at the forefront of their services, they provide a host of other digital marketing solutions. Understanding the psychology built around sharing food pics to deciding which restaurants to eat from, this agency is giving sharp focus on marketing restaurants and cafes. This gives them a strong base to grow.
Inspira Advisory & Consulting Ltd.: niche: research and consulting firm that provides data-driven insights
If a 360-degree digital marketing agency vouches for quality over many things, it is likely to be a pipe dream. The shift from traditional to data-driven decision making is noticeable, as the business owners are slowly inclining towards niche services. In order to stay relevant, pursuing a niche via data-driven decision-making is win-win for client and agencies. This growth stage consulting firm is focusing on this niche to build a business community that values and benefits from data-driven decisions.
Fraktal Creative: niche: copywriting agency for businesses and affiliate marketers
Content is in the heart of every brand. How a brand conveys the message to its followers can be considered more of an art than exact science. This particular agency has stuck to that niche and focuses only what texts should go where. Additionally, they also partner with affiliate marketers, usually from Amazon, to create product reviews, buying guides, blog posts and other forms of web-based content. SEO is also a focal point to keep in mind for the copywriters of this agency, as that is how most of the web traffic generates.
With the fourth industrial revolution emerging, the market will constantly be disrupted. Besides pivoting and niche specialisation, consistent in-house research should be done to ensure product market is right. Early stage digital marketing agency owners as well as aspiring entrepreneurs may consider moving towards a specialised service package designed to cater to a particular industry they can excel at.
........................................................
Taufiq Haque is a business owner, content marketer and online business consultant, remotely working with clients from across the world. He has also played key roles in event management and activation in Bangladesh. He is currently majoring in marketing, Master's in Business Administration at North South University. taufiqhaque93@gmail.com