---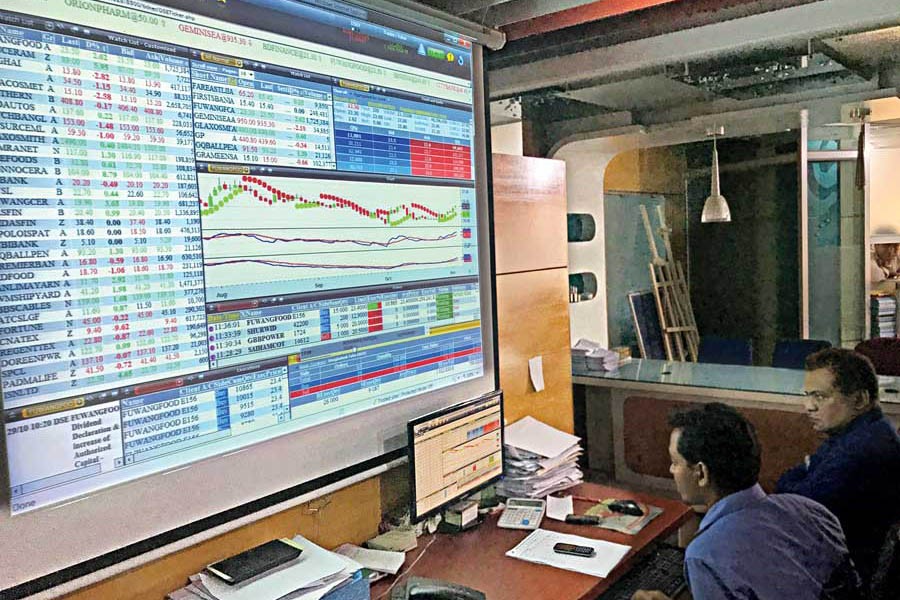 A partial inside view of a brokerage house in Dhaka — FE Photo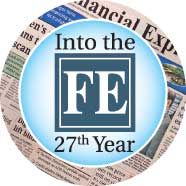 The Bangladesh capital market has suffered two major crashes since 1976. The first one happened in 1996 and another crash took place in 2010-2011. Once again in 2019, the market has dipped with fear of yet another crash.
In 1996, Dhaka Stock Exchange (DSE) index fell from 3,648 to 899 points - more than 75 per cent within a span of six months. It was as spectacular as an avalanche that often claims lives of brave skiers and beauty explorers. The 1996 market crash caused havoc to almost three million small investors and provided millions of dollars to a few smart players.
The investors of generation Z may not be aware of that havoc.
A relatively recent crash is the one of 2010. Index fell from 8,918 to 5203 points - almost 42 per cent in three months. Now in 2019, the market is limping in a dry field, daily trade value is persistently below Tk 500 crore or US$60 million. It is a terribly low volume in proportion to the roaring gross domestic product (GDP). Our GDP to market capital volume is as low as 13.5 per cent, while it is 76 per cent in India and 52 per cent in Vietnam. Now one may look at the Bangladesh market to say whether it is half full or half empty. Any conclusion on such matters now depends on risk appetite of the beholders.
However, behind numbers, stock markets need a solid framework, infrastructure and base before launching and flying. Bangladesh stock market terribly lacks required infrastructure.
Some of the lacunae which pose as tectonic faults causing frequent quakes in the markets, may be enumerated as follows. Possible solutions must be recommended mirroring the economy, if we want a healthy market.
Stock Exchange demutualisation: Stock exchanges are not fully demutualised as per the Demutualisation Act 2013. The process is half done to the extent of corporatisation. This half-done situation cannot fulfil the objective of the expected Demutualisation, neither legally nor in principle. Actions needed are completion of Stock Exchange Demutualisation process.
Directors' knowledge pool: Management, thanks to researches in the discipline of business management, especially finance, has reached a status that some may compare it with science. If one does not keep him or her updated in the financial and management knowledge issues, s/he will be obsolete in the field of management science. We need an 'Institute of Directors' and assured good governance for listed companies. An Institute of Directors can be a pool of corporate board directors from which successfully trained directors may be drawn to listed and to-be-listed companies. A trained board director should be able to identify the fine line between governance and intervention.
IPO floating and pricing in the Market must be free from any manipulation. Hundred per cent of the IPOs will be listed through open public market as actual Dutch auction. The Bangladesh Securities and Exchange Commission (BSEC) must not set any price or quality of share. Often, we hear the noise of demand for the BSEC to bring "good shares". The BSEC is none to judge the quality of shares - whether good or bad. All caution should be taken against giving authority and responsibility to check quality and price of the share. The IPOs are permitted on the basis of discussion, NOT based on merit. The market forces, not the BSEC, will determine the price of the stock. Price must be fixed by the free market norms and philosophy of laissez-faire. Tribunal will certainly punish the responsible for disseminating deliberately false and incomplete information and improper interpretation by the issue manager and issuer.
Short sale: Stock Lending and Borrowing Selling short is a worldwide practiced norm. This allows informed and educated investors to make profit even when market is falling. (Uninformed investor is most likely to lose money even when the market is rising). Short sale should be allowed with assistance of Central Depository Bangladesh Limited (CDBL). The CDBL may manage a stock lending system within a regulatory guideline. Short sale will be necessary for the derivative market formation. Short sale will allow investors to lend their stock for a fee and earn without selling (reduction of sale-pressure).
Allow buy-back of shares by listed companies: The current Company Act doesn't allow buy-back provision, under which a listed company could buy their shares from the market. Buy back is in practice in many countries and this allows immediate better valuation of the share on the stock exchange. Reduction in number of shares of a company will improve earning per share (EPS) and turn a low value share into a high value share immediately.
Derivatives market is essential for commodities, stocks and other assets. The market is suffering from absence of variety of products. We do not have anything other than an equity market while a completely free-economy market will need a derivative market. India has six (06) national and 21 regional commodity exchanges, Nepal has five (05) and Pakistan and Bhutan have one each. It is a need of the time to form a multi-commodity exchange in Bangladesh.
The BSEC may invite proposal for creating derivative exchange without delay, without waiting. New private sector initiatives must be patronised by the BSEC and other governmental agencies. It must be ensured that the derivatives exchanges (commodity, equity, currency et al) are not related to the current stock exchanges, the CDBL or their owners. Derivatives will allow investors to hedge risk and more investors from home and abroad can be expected than any other countries in the neighbourhood.
Investment advisors are to be professional and registered with the BSEC under the Rules. To get rid of rumour-based decision making by the retail investors, the BSEC should execute its Research Analysis Rules (2013). The entity/profession "Investment Advisor" is also mentioned in the Bangladesh Securities and Exchange Commission Ordinance. Unfortunately, these are not practiced. Only the BSEC-registered professionals shall be allowed to comment on stocks verbally, in newspapers, electronic media and on the authenticated social media in exchange of fees. The BSEC can invite application for people willing to get a license as investment advisor.
Prepare a 5-year plan for market development and develop 'Capital Market Vision 2025': A complete market architecture is missing in Bangladesh. All free-economy countries, excepting a few non-performing African economies, do have equity, bond, derivatives (especially commodity derivative), hedge fund, ETF (exchange-traded fund) and others. Market inherently carries a risk of going down. But there should be a complete architecture for the Bangladesh capital market and investment eco-system. A core team tasked to build such an architecture need not be a big one, it should hold consultations with wide range of stakeholders. The Market Development Team should produce their first draft within three months. If it is late, the whole plan will be obsolete automatically. Plans are usually made for 5-10 years. But for Bangladesh a longer period will be too ambitious and we don't know the progress of technology and the ethics involving such technology. Let's keep it for three years (plus one year of preparing the plan).
Often-called-for market stability is impossible if the variables beyond numbers are not considered and market base is not fixed. A strong base will not let the market to fall or become unstable so frequently. Without a proper financial infrastructure, the market may keep crashing, unsurprisingly.
Wali-ul-Maroof Matin is an 'Alternative Investment and Corporate Governance' specialist.
maroof@dhaka.net
[The views expressed by the author do not represent any organisation he is
working for or with]