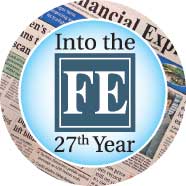 We have heard of holy cities of Makkah and Madinah in our childhood. The holy Kaaba, Masjid al-Haram (Sacred Mosque) surrounding it, Masjid an-Nabawi and the sacred places connected with life and times of Prophet Hazrat Muhammad (PBUH) became all the more familiar to us while performing Hajj.
And with the launch of tourist visas and e-visas on September 27, Muslim pilgrims, besides performing Hajj and Umrah, can visit other cities of Saudi Arabia and tourist attractions. Non-Muslims can visit, too, except the two holy cities.
Some 400 government and business leaders, including 50 members of the World Travel and Tourism Council, attended the event "Saudi Open Hearts Open Doors" on the day in Dir'iyah, a town on the outskirts of the Saudi capital, Riyadh.
On the same day, the Saudi Arabia General Investment Authority (SAGIA) and the Saudi Commission for Tourism and National Heritage (SCTH) signed a number of memoranda of understanding (MoUs) and agreements with regional and international investors totalling around SR100 billion (US427 billion).
Before the September 27 opening up, travellers could visit Saudi Arabia only under the categories - Hajj and Umrah travel (within a short window of two to three months), business travel or to visit family and friends, known as VFF travel.
Following the launch of tourist visa, visitors can now not only complete their Umrah pilgrim trips any time during the year but they also do not need specialised Umrah visas anymore. Visitors with a tourist visa can undertake Umrah.
Citizens from Bahrain, Kuwait, Oman, and the United Arab Emirates (UAE) do not need a visa to travel to Saudi Arabia. Visa on arrival and e-visas are available to citizens of 49 countries.
There are plenty of destinations for tourists to visit. Saudi Arabia has five UNESCO World Heritage Sites: Al-Ahsa Oasis; Mada'in Saleh; Al-Turaif District; Historic Jeddah and Rock Art in the Ha'il Region.
The Al-Ahsa Oasis comprises gardens, canals, springs, wells and a drainage lake, as well as historical buildings, urban fabric and archaeological sites. They represent traces of continued human settlement in the Gulf region from the Neolithic period to the present era, as can be seen from remaining historic fortresses, mosques, wells, canals and other water management systems. With its 2.5 million date palms, it is the largest oasis in the world. Al-Ahsa is also a unique geocultural landscape and an exceptional example of human interaction with the environment.
The archaeological site of Al-Hijr (Madâin Sâlih) is the first World Heritage property to be inscribed in Saudi Arabia. Formerly known as Hegra it is the largest conserved site of the civilization of the Nabataeans south of Petra in Jordan. It features well-preserved monumental tombs with decorated facades dating from the first century BC to the 1st century AD. The site also features some 50 inscriptions of the pre-Nabataean period and some cave drawings. Al-Hijr bears a unique testimony to Nabataean civilisation. With its 111 monumental tombs, 94 of which are decorated, and water wells, the site is an outstanding example of the Nabataeans' architectural accomplishment and hydraulic expertise.
It bears witness to the encounter between a variety of decorative and architectural influences (Assyrian, Egyptian, Phoenician, Hellenistic), and the epigraphic presence of several ancient languages (Lihyanite, Thamudic, Nabataean, Greek, Latin).
It also bears witness to the development of Nabataean agricultural techniques using a large number of artificial wells in rocky ground. The wells are still in use.
At-Turaif District in ad-Dir'iyah was the first capital of the Saudi Dynasty, in the heart of the Arabian Peninsula, north-west of Riyadh. Founded in the 15th century, it bears witness to the Najdi architectural style, which is specific to the centre of the Arabian peninsula. In the 18th and early 19th centuries, its political and religious role increased, and the citadel at at-Turaif became the centre of the temporal power of the House of Saud. The property includes the remains of many palaces and an urban ensemble built on the edge of the ad-Dir'iyah oasis.
Historic Jeddah is situated on the eastern shore of the Red Sea. From the 7th century AD it was established as a major port for Indian Ocean trade routes, channelling goods to Makkah. It was also the gateway for Muslim pilgrims to Makkah who arrived by sea. These twin roles saw the city develop into a thriving multicultural centre, characterised by a distinctive architectural tradition, including tower houses built in the late 19th century by the city's mercantile elite, and combining Red Sea coastal coral building traditions with influences and crafts from along the trade routes.
Rock Art in the Ha'il Region of Saudi Arabia includes two components situated in a desert landscape: Jabel Umm Sinman at Jubbah and the Jabal al-Manjor and Raat at Shuwaymis. A lake once situated at the foot of the Umm Sinman hill range that has now disappeared used to be a source of fresh water for people and animals in the southern part of the Great Narfoud Desert. The ancestors of today's Arab populations have left traces of their passages in numerous inscriptions on the rock face. Jabal al-Manjor and Raat form the rocky escarpment of a wadi now covered in sand. They show numerous representations of human and animal figures covering 10,000 years of history.
These places and regions are likely to attract tourists as would be Umluj, called the Maldives of Saudi Arabia, which they can explore with local boatmen; Rijal Almaa where summer storms bring greenery to the southern mountains; "Edge of the world" is a towering plateau northwest of Riyadh "where the views stretch endlessly in every direction and silence is awe inspiring;" or "Land of the Future". Crown Prince Mohammed Bin Salman wants to turn the northwestern corner of the Saudi kingdom into a US$500 billion futuristic mega-project called "Neom." Another site worth visiting is Wadi Tayib Ism, a narrow valley between two cliffs where local residents believe Hazrat Musa (AW) landed when he crossed over the sea from Egypt.
Dir'iyah, the ancestral home of the Saudi ruling family, is set to become the focal point of the country's tourism drive. Besides the renovation of the ruins, 20 hotels, eight museums and a golf course will be constructed there.
The strategy of Saudi Arabia for targeting travellers is to entice first-time visitors to "discover Saudi" from 2019 to 2022. The extension of that strategy from 2022 would be to encourage tourists to "experience Saudi".
The Saudi government encourages investment for sustainable development by "any GCC, foreign entity or person," with the exception of tourist guides which are limited to Saudi nationals.
Saudis welcome foreign visitors but women should never be photographed in public. Outside the main cities of Riyadh, Jeddah and Eastern Province many local people have never had any contact with Westerners and may be suspicious, especially when cameras and cell phones are brought out.
Alcohol and drugs are banned. Though Abayas (black flowing robes) are not mandatory for foreign women, they are required to dress "modestly" even in beaches. Couples are allowed to share a room without proving they are married-provided they are foreign visitors.
They must also be aware of half-an-hour closures of restaurants, cafes and shops during prayer times.
Fines will be imposed on tourists for violation of public decency, according to the kingdom's Interior Ministry. The new code of conduct lists 19 different offences that include dressing immodestly, public display of affection (PDA), taking photographs of others without their permission, spitting, littering and playing music at prayer times. Fines can range between 50 and 6,000 riyals ($13/€12 to $1,600/€1,500). Saudi police force will monitor violations and impose fines.
Since the opening up, Saudi Arabia has till date attracted 50,000 international visitors. British tourists, followed by Chinese, have topped the table, while some 140,000 applied for tourist visas.
The writer is the News Editor of The Financial Express
abdullahmhasan@gmail.com