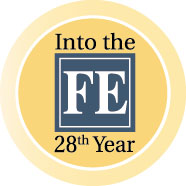 The coronavirus pandemic has literally made the world upside down. A full-scale global war as if is going on. Apparently, this invisible pathogen may have attacked households in any corner of the world, deepening uncertainty and fear. Thanks to modern digital technology, our connectivity has vastly increased. However, no one imagined a virus could get us locked into our houses for such a long time. Fortunately, the environment has benefited to some extent due to the economic stagnation. The lockdown has made a dent in air pollution and the nature was slightly better-off despite serious economic hardships for many. This pandemic has revealed that we have been unfair to the mother nature. Hence, we may have realised that we must look for a new world that will have to be more environment-friendly and more resilient to a changing climate once this crisis is over.
There is no gainsaying that a global economic slowdown is still happening. The latest World Economic Outlook of the International Monetary Fund predicts that global economy will shrink by 4.4 per cent in 2020. The contraction will be the steepest in Spain, Italy and India. The growth in India, our next-door neighbour, is predicted to sharply slow by 10.3 per cent. On the contrary, the IMF report says Bangladesh will be still growing at a pace of around four per cent. We are not a country primarily dependent on tourism and hence we are not that vulnerable to the drastic fall in international movements of traffic. Though we depend on exports of apparels to the western countries, we are not doing that bad on this external front as well due to our competitive edge in the low-end lower skilled shipments. In addition to garment and textiles, our agricultural products like jute and agro-processing export items are showing their strengths in the external markets. Add to this is the robust flow of remittances from the developed and developing countries. The remittances increased 11 per cent during last fiscal year, thanks to the cash incentives provided by the government and significant improvement in the digital payment system. Some banks have developed modern Apps in cooperation with Mobile Financial Services to improve the transmission channels of the payment system. And of course, agriculture has been performing consistently well to provide enough food security to the many despite natural hazards like floods and cyclones. No doubt, the latest global hunger index witnessed a quantum jump of 17 notches this year. Moreover, better performance of agriculture and remittances inflows have been strengthening the consumption level of the vulnerable people of Bangladesh living at the base of the social pyramid. Bangladesh has done well in both modernising and diversifying its agriculture, for which educated youths are engaging themselves as agri-entrepreneurs.
However, the climate change remains a big headache for the global community. In fact, the world was already facing the challenge of a shifting climate even before the onset of the pandemic. Large wildfires in the Amazon, California, US are taking place more frequently these days destroying huge chunks of rainforests. Our country has also been affected by super cyclone Amphan and multiple rounds of floods. Siberia has witnessed record high temperature. Large glaciers have been melting into the sea in Greenland and Canada. The Himalayas are no exceptions either. We were supposed to go for collective efforts for increasing green investment this year. The private sector was also coming forward to close the gap. But unfortunately, many of these initiatives have been stalled due to the sudden onslaught of Covid-19. Yet, the UN Global Compact is doing its best to get them back to the table for pushing sustainable finance. The UNEP is also working equally hard to control the damage already wreaked by the deadly pathogen.
In this context, the Chair of the 'Climate Vulnerable Forum' and our Prime Minister has been up and doing to take the campaign for containing the climate challenges in her own charismatic leadership style. She gave a timely warning of a climate-induced famine if the world remained subdued on investing more for improving the climate, particularly for the vulnerable countries. She has rightly asserted that no country alone can face these challenges. According to her, G20 countries are responsible for 80 per cent of the carbon emission. The bottom 100 countries emit only 3.5 per cent. Hence, those who emit more must take up greater responsibilities, said Sheikh Hasina. So is the need for green recovery out of the pandemic, she asserted. She has made this call through a well-written article in the Financial Times published recently. She particularly called upon the UK to come forward forthwith as it will be holding the next COP summit. Fortunately, the UK government has already responded positively to her call. However, she also appreciated more than 60 world leaders from five continents who have ratified the 'Pledge to Nature' commitment. Along with thanking the leaders, our Prime Minister has urged global business leaders, CEOs and Chief Financial Officers to come forward with environment-friendly investments.
Covid-19 has not only put the global economy under huge pressure, but it has also increased a plethora of risks. Most of the developing countries rely mainly on informal economic activities. There are big slums in the big cities of these countries and the vulnerable people living there have been badly affected by this pandemic. Infrastructure in these slums is always inadequate. Infectious diseases spread easily in these congested areas. Support from the local government and safety nets for these people are also seriously lagging.
All these make projections about post-pandemic economy very difficult. Global economy depends on numerous inter-relationships. If some of these inter-relationships are hindered, then conceptualising the situation of global economy becomes almost impossible. During this crisis, the global supply chains have been affected severely. Most probably it will never be the same again. Recovery from this crisis may take any amount of time from five months to more than five years. Hence, the diverse projections by different international development and financial organisations, even though they are headquartered at arm's length. Look at the divergent projections of global growth by the World Bank and IMF. And that of the ADB, the Asian lender, is far off the predictions of those two global bodies.
It must be admitted that in the post-pandemic world, the process of globalisation will be most affected. Everyone will have to rethink globalisation and especially transfer of technologies. Many countries will try to be self-sufficient in terms of high-end technology, human resources, and manufacturing as they have realised the risk of relying on others during the crisis. For strategic reasons, many investors will move out of China to countries like Bangladesh to park their FDIs. Our future will to a large extent will be contingent on how much we can utilise such opportunities. We can, no doubt, quickly prepare some of the Special Economic Zones to attract foreign investors. The initial takers will be our ambassadors to attract further FDIs from their peers if we can welcome and treat them well. For that matter, the physical and social infrastructure and most importantly ease of doing business provided to them will determine whether they will invest in Bangladesh or not. Countries like Vietnam, Indonesia and Kampuchea are very much aware of these and we can learn a lot from them.
There is little doubt that from now on, every government will lay emphasis more on domestic production. Food, medicine and machinery required for manufacturing pharmaceuticals in particular will have to be prioritised. China has already changed their economic strategy to a significant extent. They are shifting from low-cost production methods to modern high-tech-based production. On the other hand, the US, EU and Japan are not interested in technology transfer to China. It also appears that global financial system will go through significant changes as well. To what extent dollar will be able to hold its lead position may become an important issue. No doubt, Asian economies will become more vibrant and interconnected. Hence value of the Chinese currency will also increase. Fed (central bank of the US) has realised about this possibility. So, they have already initiated dollar swap programmes with 16 central banks. At the same time, they have also activated the IMF to provide emergency dollar supply to the member countries. Most of the developing countries are utilising these emergency facilities, though in limited ways. It may be noted here that only 11 per cent of this additional support is being availed by low-income countries. The IMF has also suggested that countries widen their budget deficits. But it used to suggest the opposite. They are suggesting this now to keep the dollar-based economy alive. What a change of heart!
All the countries are trying hard to keep the domestic economies vibrant. They are ensuring adequate flow of liquidity. Bangladesh is also following a similar strategy. In fact, Bangladesh is a bit ahead. While other countries, developing and developed alike, are struggling to cope with the shocks, Bangladesh is significantly ahead in the run for recovery due its prudent policies that have been in place for about a decade or so. This has been lately supported by the IMF Global Economic Outlook. At the very beginning of the Corona crisis, the government and the central bank of the country came up with unprecedented stimulus packages and policy support. For all investors, small and large alike, many refinance-based credit programmes have been launched. To realise the farsighted policy directives from the Prime Minister, Bangladesh Bank has taken up prudent financial inclusion initiatives. And what is more significant, the central bank has been constantly monitoring the status of implementation of those programmes.
To summarise, there are multiple factors that are likely to work in favour of Bangladesh in its path to recovery. Firstly, Bangladesh's economy is not reliant on tourism. Rather it depends largely on agricultural production and export earnings from the RMG sector. And the country is doing quite well in both these sectors. And the third factor is the robust income flow from remittances. At the same time, we are paying adequate attention to climate-friendly agriculture and industry. The trends in our economy that are likely to become further vibrant in the coming days are discussed below:
01) Agriculture will lead the economic recovery. In fact, agriculture will become stronger all over the globe. And Bangladesh is already significantly ahead in agriculture. To maintain this leadership in agriculture, we must maintain the adequate policy attention to agro-processing and ramping up investment in agriculture.
02) Bangladesh has become a traditional fuel surplus country. However, we need to scale up investment and policy support to enhance utilisation of green energy. Fortunately, the government of Bangladesh is in a mood to shift the gears and is well-poised to make huge public investment in renewable energies.
03) We have commendable success in the ICT sector. This must be further strengthened. We must continue to provide policy and investment support to new ICT entrepreneurs. Education system also needs to be restructured accordingly.
04) Our business and trade will be stronger only if participation in regional and global supply chains is ensured. Geographically, we are placed at the heart of vibrant Asia. To utilise this strategic advantage, we must invest adequately in the backward and forward linkage industries.
05) Infrastructure is the main driver of growth. Hence, with a view to improving physical and digital infrastructure, we must take farsighted policies and ensure adequate investment. If we can manage to implement the large infrastructure projects in a timely manner, no doubt, there will be significant development of entrepreneurship and adequate creation of employment. We must continue to put strategic support to the MSME sector. At the same time, the supportive initiatives for larger enterprises must also continue.
Apart from such potentials, we must also pay attention to the wellbeing of the remittance earners. It is the migrants who have sent home more foreign exchange during the time of the pandemic and ensured vibrancy of the economy amid a global crisis. It is now high time to engage the returned migrants into more value-added investments. It must also be pointed out that dynamism of our economy in the coming days will depend to a great extent on how much we invest in people through education, training and human capital formation through skilling and re-skilling. Further expansion of digital technology will ensure the desired pace of economy. And green economic transformation will ensure sustainability of our progress. I believe that Bangladesh will be able to maintain its commendable pace of inclusive and sustainable development in the post-Covid period through agricultural development, technology and green transformation.
The writer is the Bangabandhu Chair Professor of Dhaka University and former governor of Bangladesh Bank.