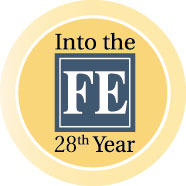 When one scrolls through the social media or cruises through the newspapers in the morning, there's a common incident that jumps out almost every day. It's the story of some women in some corners of the country who fallvictim to some kind of heinous act of violence. While voices are raised against such acts, on the moral ground, the economic damage caused by these incidents just remains unseen and undiscussed.
The incidents of rape and domestic violence have been on the rise, in recent times. The nine-month (January-September, 2020) statistics on 'Human Rights Violations' published by Ain o Salish Kendra (ASK) depicts a rather grim picture. A total of 975 cases of rape were reported during this period when 43 women were murdered after the rape and 12 had committed suicide. The number of reported cases of domestic and dowry-related violence stood at 600 and 345 of them were murdered and 91 committed suicide.
The Violence against Women (VAW) Survey 2015 conducted by the Bangladesh Bureau of Statistics (BBS) revealed that 72.6 per cent of ever-married women experienced one or more forms of violence by their husbands at least once in their lifetime. According to Odhikar, a human rights NGO, a total of 9,875 women and girls were raped, 609 killed and 74 committed suicide after being raped, between January 2010 and December 2019. Another 3,299 women were victims of violence for dowry.
And these are only the reported cases. Even fewer number of cases was filed legally due to fear of social stigma and a hostile climate of patriarchal notions.
While most of us feel shocked to learn about these horrendous statistics and to some extent be able to sympathise with social and mental trauma these victims go through, seldom can we manage to fathom the impact of these deplorable acts on our country's economy and future. The violent acts against women not only induce social degradation but incur monetary costs as well. The costs can be both direct and indirect, tangible and intangible.
Direct costs are the actual expenses paid for service provision and prevention across sectors considering capital, labour and material inputs. Indirect costs are costs that result from the physical and psychological trauma and life-long effects that such violence has on those experiencing violence. A decrease in the quality of life of the survivor of violence and those close to them may also be considered as an indirect cost. The estimation of these costs requires a differentiation between tangible and intangible factors. Whether the monetary effects are visible in real value or are imputed through estimationdepends on their tangibility. When all these costs add up, they can actually skew the balance of aggregate demand and supply of an economy and thus have significant negative influence on GNP (gross national product).
A UN study conducted in 2005 had divided the costs of violence against women (VAW) into seven major categories based on the consequence of violence and the services utilised as a cost of violence. They are: justice, health, social services, education, business cost, personal or household costs and intangibles.
Justice costs include policing cost, court trials, bribes, the victim compensation and settlements, the salary of staff working to provide relevant aid and services, forensic services, jail time for the perpetrators, and all those which are considered as direct costs.
The health costs are a major component of the aggregate economic cost of violence against women. In Bangladesh, victims of sexual and physical assault are almost always referred to the government medicals and Upazila Health Complexes. The indirect health costs are much difficult to measure. Injuries from violence can result in permanent impairment, loss of reproductive abilities, contracting fatal disease like HIV, PTSD and mental traumas, etc. The multiplier effects of these costs in society and economy might be hard to measure but cannot be ignored.
The costs of all kind of services that the government and the social welfare organisations offer, come under the purview of social services category.The cost of public awareness programmes, policy analysis, research initiatives, administration of relevant ministers, etc. are indirect costs borne by the government.
The educational cost can stem from the need to provide special services to students exposed to VAW. A study done by Morrison and Orlando in 1999 in Nicaragua found that 63.1 per cent of the children of female victims had to repeat a school year and those children also left school for an average of four years earlier than other children. The indirect cost incurs when a young woman fails to complete her education due to domestic violence and as a result, their earning capacities significantly decline.
Studies have shown higher work distraction and higher absenteeism among victims of abuse. Psychological and emotional abuse, threats of violence, and stalking can play the key role in women's inability to achieve or maintain employment. The fear of harassment and the lack of safety on commute to work refrains women from working late and can result in stress and lost productivity.
The intangible costs of pain and sufferings are probably the more significant ones. The lingering effects of physical and mental abuse can haunt a victim for the rest of her life. The children who witness domestic abuse can grow up with many mental disturbances. The societal effects of these costs are far more severe. In our country, the lack of safety and the fear of harassment hamper a girl's mobility so much so that her education and employment opportunities come down significantly. Young girls from low-income families are being married off at early ages because of their parents' fear over their safety.
In a report published by CPD in 2009, Dr.FahmidaKhatun had identified several categories of cost incurred because of spousal violence, which included: medical costs, costs for displacement from current residence, cost of arranging "shalish" paid off by victims, cost of seeking legal aid, bribery, and cost of lost productivity. Her study found that the highest amount of cost incurred in medical expenditure and the average cost per victim was Tk18,917. A US embassy OpEdin 2017 said that the cost of gender-based violence in Bangladesh was found to be 2.1 per cent of the country's total GDP (gross domestic product).
We know the stories of Rupa,Tonu and Sumaiya, all brilliant students, who were abused and murdered while on their way to job interviews, tutoring or simply for wanting to have a job. There are thousands of names with similar stories.Each of these women had the potential to become an asset for this country, to make their marks and to contribute to this economy.
While we strive to become a middle-income country and the next Asian Tiger, can we afford to lose such potential on daily basis? Can our economy afford to pay the cost of half of its population living in fear and abuse? It's high time these questions were answered in a quantifiable manner with concrete facts, not just because it is morally wrong, but also because it is a huge impediment tobecoming a developed nation. This issue does not only require public sympathy and social uproar from the netizens, but also actions by the policymakers because it does, in fact, stands in the way of our national economic well-being.
Anika Zaman is a development practitioner.