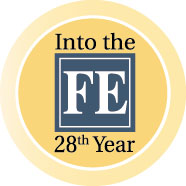 Covid-19 has disrupted nearly all the traditional businesses except for the digital trade. Tourism and hospitality business- being a traditional one- did not escape COVID's dire consequences. This article is all about figures that speak for themselves when it comes to this sector and the pandemic.
According to WTO (2020), the international tourism showed continuous growth of 10th successive year reporting 1.5 billion international tourist arrival in 2019. Tourism does not deal only with the one industry or sector, it is also connected directly or indirectly to other industries as well, such as transportation (surface, air and water transport system providers), accommodation (hotel, motel, resort, home stay and others), intermediaries (travel agencies and tour operators), amenities providers (telecommunication, restaurants, food & beverage providers, entertainment facility providers etc.).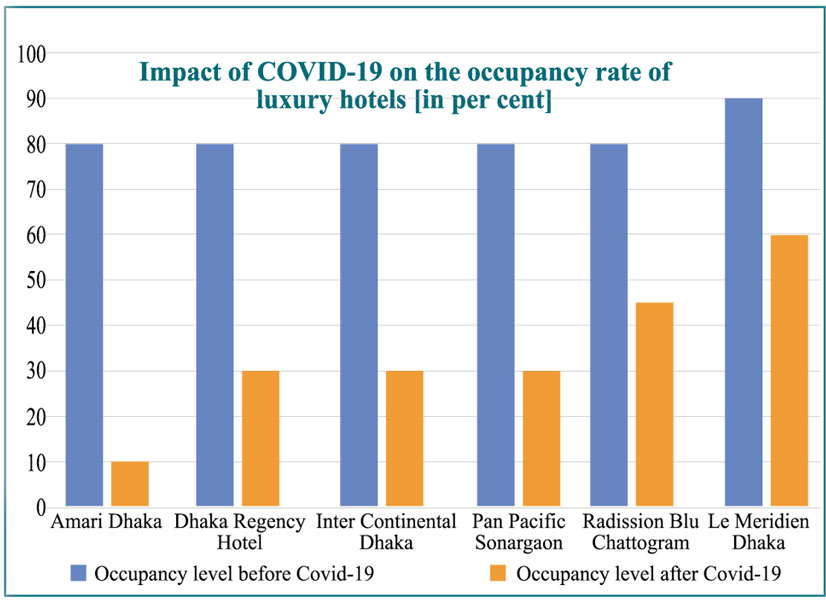 Hotel and tourism industries are among the sectors that the government has given priority in this era of globalisation and is committed to implementing its Vision 2021 to Development 2041. The tourism industry in Bangladesh is a growing economic sector, which comprises 4.4 per cent of total GDP in 2018 (World Bank, 2019). The international tourism expenditure in Bangladesh was US$1,208 million, which is not that bad compared with other South Asian countries.
World tourism survey stated that until 2023, Bangladesh will host 5.7 million tourists. Hence, around 56 hotels are in the pipeline to start operations in the country in the next five years. It is estimated that in the next five years, 8-10 five-star hotels will be established.
The sector employs more than 0.15 million direct and 1.5 million indirect people in Bangladesh. Approximately Tk 8.0 billion has been invested in this sector. Hence, Bangladesh's hospitality industry is right now has substantial potential or at least it was on the right track before the Covid-19 hit the country.
Corona crisis: Hospitality sector takes a hit
The tourism sector of Bangladesh has been hit hard by the COVID-19 outbreak since early March. From the mid-March, local governments of Bangladesh initiated strict embargos on visiting tourist spots. Hotel and motel owners were asked to discourage tourists from residing in their establishments. Therefore, travel and tourism-related activities stagnated. Moreover, a multitude of domestic and international flights were cancelled, worsening the current economic situation. To prevent the spread of Covid-19, all on-arrival visas for tourists from all countries were suspended.
The tourism sector of Bangladesh may face a loss of Tk 60 billion from January through December this year (2020) due to Covid-19 outbreak, as this sector is the most affected by the pandemic.
The Tour Operators Association of Bangladesh has reported that travel management firms lost close to Tk 15 billion as of April 2020. However, losses of Tk 3.40 trillion were reported followed by a ticket value of Tk 3.05 trillion, and losses of Tk 1.86 trillion, and Tk 1.0 billion during the last three months were mostly from outbound tour operators (TOAB, 2020).
Already, 5000 job holders, who were involved with this sector directly or indirectly, have lost their employment since January. In the current scenario more than 100 thousand permanent/temporary workers and employees will be deprived of employment/ monthly salary benefits. The PATA (2020) estimated that about 0.3 million jobs in this sector are currently at risk because of COVID-19.
The hotel occupancy rate has fallen down drastically. In some hotels, the rate plunged to 1.0-2.0 per cent currently. The occupancy situation of different 2* to 5* hotels around Bangladesh are shown in following figure:
Recommendation:
An effective and integrated measure must be taken to prevent the current crisis:
1. Payments to workers, officers and employees of the hotels should be sourced from the government's special funds for execution by December 2021.
2. The services, such as gas, electricity and water bills should be waived until December 2021.
3. Provide bank loan without interest for operating expenses.
4. Announcing hotels to be free of income tax for this year.
5. The announcement of workers and employees' salaries to be free of income tax for 2020.
6. Provide tax-free and incentive services for the five-star hotels, which are treated as part of export economy.
7. Announcement of waiver of VAT and Excise duty (SD).
We can only hope to see the tourism sector's resurgence again.
........................................................
The writer is the Managing Director of Sheltech Group and Director of Envoy Group. [email protected]