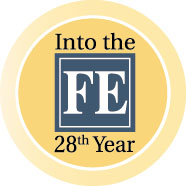 Not long ago, Bangladesh was a power-hungry nation where electricity rationing by the distribution companies was a norm. People were not sure about when electricity will go away and when it will make a comeback. In 24 hours, people hardly got supplies for eight hours, and they spent night after night without sleep, especially during the scorching summer.
Production in factories, which had no own captive power plants, was hampered seriously as electricity shortage was very acute. Export-oriented industries always were in uncertainty whether they will be able to make shipment, while production for local markets also faced problems.
However, those days of blackouts are now gone. The successive governments have set up large power plants, independent power plants, and some small-scale solar power plants to meet the electricity demand. The electricity from the IPPs is bought at the expense of people's hard-earned money who are paid per unit of power much higher than those of other power plants. These IPPs are also given a large amount of money every year as capacity payment, even though electricity is not taken.
The government prepared a power sector master plan in 2018 where coal got importance for electricity generation and subsequently, the establishment of a good number of coal-fired power plants was given the go-ahead. However, now the government found a wide gap between the electricity generation capacity and the demand. Against this backdrop, the government is revising the power sector master plan to balance the energy mix.
In this case, coal-fired power plants, which got approval from the government, but did not make a significant progress in implementation, will be shown the red signal. Energy experts and environmentalists have welcomed the decision considering the impacts of burning coals on the environment and human health.
According to a study of Michael Hendryx, Keith J Zullig, and Juhua Luo from Indiana University, West Virginia University, and Indiana University respectively, surface coal mining and processing impose public health risks on residential communities through air and water pollution. Burning coal in power plants emits more nitrogen oxides, sulfur dioxide, particulate matter, and heavy metals per unit of energy than any other fuel source and endangers global public health. Coal ash disposal exposes communities to heavy metals and particulate matter waste. The use of coal in domestic households causes public health harm concentrated in developing nations. Across the coal continuum, adverse impacts are disproportionately felt by persons of poor socio-economic status, contributing to health inequities.
However, by diverting concentration from coal for power generation, the government of Bangladesh is going to depend on liquefied natural gas in the days to come, which has frustrated scientists and environmentalists as the government has not laid importance on renewable energy to meet the electricity demand.
Taking the impacts of climate change into consideration, most of the rich nations have committed to lowering burning coals or other energy sources, which are detrimental to the environment and emit carbon. The wealthier nations have also lowered burning fossil fuel for generating power and also the natural gas due to its low stock. According to statistics of 2016, coal accounts for nearly 44 per cent of global CO2 emissions, up from 35 per cent by fuel oil and 20 per cent by natural gas.
The global leaders in the meeting of the United Nations Framework Convention on Climate Change in Paris in 2015 agreed to keep global temperature rise in the current century below 2 degree Celsius above pre-industrial levels and to work on limiting the temperature rise even further to 1.5 degrees Celsius. In this regard, they pledged to shun emitting carbon, the key culprit behind the temperature rise, which causes sea level rise through melting ice and increases disasters, including floods, droughts and cyclones.
Thus, they also gave importance on renewables to meet the energy demand, the majority by producing electricity from solar power. Countries like Germany, the United Kingdom, Sweden, Spain, Italy, Brazil, Japan, Turkey, Australia and the USA are among the top renewable energy producers in the world. By mid-2020 renewables was accounted for 55.8 per cent of Germany's total electricity generation. The UK attained the capacity of generating 48.5 GW of electricity from renewables by mid-2020, which is almost 47 per cent of its electricity production. Sweden is heading towards 100 per cent renewable energy and to date, it has already reached over 55 per cent of its power sources. The European Union is committed to producing at least a third of its energy from renewable sources by 2030.
However, the Bangladesh government seems to be not serious about raising power production from renewable energy. The target it set for producing 10 per cent of total energy from renewable sources by 2020 and later by 2021 is languishing, with the current production hovering at only 650 megawatts. At present, two to three power plants are ready for commissioning, while a good number of approved projects did not see any significant progress despite getting approval years ago. Stakeholders are vocal about the government's "step motherly" attitude towards the renewable energy sector and behind the slow progress in the sector. They are of the opinion that the government functionaries show high interest in setting up a fossil fuel-fired power plant due to "commercial" interest of the vested quartets, while in case of renewable energy-based power plants they either create barrier or discourage the interested entrepreneurs.
Bangladesh is a densely-populated country where getting barren fields for setting up of solar power plants is very tough. When an entrepreneur can manage required land, setting up of long evacuation lines for connecting to the nearest grid lines becomes tougher for them as land owners surrounding the power plants do not let their soil erect pillars. In such a situation, the government can provide vast khas lands and char lands, river banks and islands, and canal top or banks to interested entrepreneurs for setting up solar power plants and also can help them connect their plants with the national or regional grids. This will help Bangladesh generate large volume of green energy to keep the environment cool.
As many of the European nations heading towards achieving 100 per cent electricity generation from renewables, they are transforming their homes into power stations, by installing solar panels at the rooftop, in the walls, and windows. Not only are the industrial units, the homeowners are also earning from rooftop solar as they can sell their generated power to the national grid under net-metering system. In Bangladesh, rooftop solar is also a widely-discussed method for power generation, but the net-metering system is still only allowed for industrial units, not for the residential units, though this could have encouraged many home owners to become consumers to producers.
Bangladesh has vast water bodies where floating solar power plants can be set up. The Bangladesh Water Development Board has huge canals across the country and river areas, which can be used for producing electricity from floating solar power plans if there is no tide. However, the board shows lukewarm response to allow setting up of solar power plants in its canals. The catchments area of Kaptai dam is nearly 11,000 square kilometres, of which water body occupies 750 square kilometres. If only 1.0 per cent of this water surface is utilised for floating solar power plants, nearly 500 MWp of solar capacity can be installed. However, the water area of Kaptai dam was not given the green signal for setting up power plants on environmental concern, raising the eyebrow of experts and environmentalists. When coal power plants with severe carbon emission prospects can get environmental clearance, getting no clearance for using water bodies to produce green energy is unfortunate. Until now, only one floating solar project with a 10 kilowatt capacity has been installed in the pond of Mongla municipality in Bagerhat district.
The government has recently floated tender for setting up two wind power projects of total 100 megawatts. Wind power assessment found that in some points in Bangladesh wind speed is much higher than the minimum requirement for propelling the wind turbines. The Chandpur district and Cox's Bazar area is found suitable for wind power projects. However, until now only 2.9 megawatts of electricity is being produced in the country from three projects in Cox's Bazar and Feni districts.
The government has recently finalised a draft of National Solar Energy Action Plan for the 2021-2041 period, which sets the target of generating 40 GW of electricity by the end of 2041. The action plan also identifies a number of prospective locations across the country for setting up gigawatt-scale solar power parks to attain the target. Also, the state-owned Infrastructure Development Company Limited (IDCOL) has planned to fund setting up of solar power storage system to provide electricity round the clock. The IDCOL has approved setting up of 1,630 solar irrigation pumps, of which 1,323 are already in operation with a cumulative capacity of generating about 32 MWp. The IDCOL has set a target of installing 50,000 solar irrigation pumps by 2025 with financial assistance from development partners.
Bangladesh being a low carbon producing country has no legal bindings to go for green energy in the nearest future. However, being the most vulnerable to climate change impacts, the country should give importance to renewable energy paving the path for major emitters to go green. Prime Minister Sheikh Hasina is now heading the 'Climate Vulnerable Forum,' which has set a target of producing 100 per cent electricity from renewable sources by 2050. This is a very welcome move by the climate change-affected nations for securing a healthy future for their population. We hope Bangladesh will put in highest efforts to attain the renewable power target by framing friendly policies and keeping the private sector people in the driving seat. It has been evident the government's support can help attain lofty goals.
....................................................................
Syful Islam is senior reporter of The Financial Express.