Learning losses resulting from school closures are among the most severe global challenges to medium- and long-term recovery from COVID-19. School closures caused millions of children across the globe to significantly miss out on the academic learning, with younger and more marginalized children likely facing the most significant losses. The United Nations (UN) estimated that the COVID-19 pandemic already wiped out 20 years of educational gains. Across the world, according to a UNICEF 2020 report, one in three children missed out on remote learning when COVID-19 forced schools to close.
The magnitude of learning losses experienced across countries is also likely unequal. Some estimates suggest that closures in the first two years of the pandemic lasted roughly twice as long in developing countries compared with more advanced economies.
In Bangladesh, schools closed on the 17th of March 2020 impacting millions of children across the country. In September 2021, schools in Bangladesh re-opened after an 18-month closure. Around 37 million children in the country had their learning disrupted by one of the world's longest school closures. Classes partially resumed for many graders but shut down again in January this year in response to surge in Covid-19 case numbers, with offline classes resuming fully only in February 2022.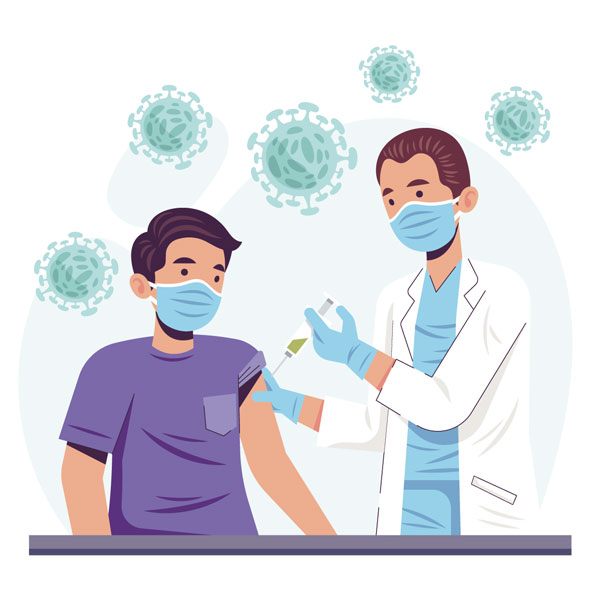 In the light of the extended school closures in Bangladesh due to the Covid-19 pandemic, we observed that students experienced significant learning loss. Studies have demonstrated that most students didn't benefit from the distant-mode TV and online lessons. The situation appears even grimmer for students in rural and backward areas.
The current situation is now a different challenge since the resumption of face-to-face schooling, as students now need intensive support to recover from lost education. The space for providing such support to children in developing countries like Bangladesh remains crunched, given the already stretched education budgets and the existing poor state of school infrastructure. Many of the traditional schooling approaches have not been proven effective in overcoming the current challenges. Teachers are inadequately trained to conduct catch-up lessons in conjunction with delivering their current grade-level syllabi.
Thus, there is a dire need to go beyond conventional schooling methods to find cost-effective, scalable, innovative, and rapid interventions to ensure the reintegration of children into the appropriate learning cycle.
This learning loss is expected to be higher for girls, and more so among girls in rural areas. Girls are generally more likely than boys to drop out of education, with the primary reasons being irrevocable learning loss, forced marriage to reduce the burden on sparse household resources, early transition to work to supplement household income, and taking on larger roles in household production. Furthermore, evidence increasingly shows that girls and students from disadvantaged backgrounds were disproportionately impacted by learning loss during the pandemic.
Girls' education in Bangladesh was also particularly at risk even before the Covid-19. Despite progress, the drop-out rate in secondary education remains higher for girls (46%) than for boys (34%) and that two-thirds of girls who drop out of education early mention marriage as the reason for doing so. Furthermore, the pandemic has led to an uptick in both reported child marriages and child marriages in the girls' communities. A recent study on Bangladesh found that despite implementing online learning opportunities following school closures, only one-third of girls followed them.
The government spends less than 2% of its annual budget on education. Against this background, schools in Bangladesh need a policy that is low-cost yet effective in reducing pandemic-induced learning losses. Addressing challenges for different groups requires a series of interventions targeting different groups based on their age, geographic location, and socioeconomic situation. For example, online and home-schooling was not feasible for most children in rural areas due to a lack of internet access. We conducted a series of research to examine the effectiveness of low-cost out-of-school or home-schooling support services.
Connecting with children's home during school closures: Mentoring via mobile phone: We worked with a local NGO, Global Development and Research Initiative (GDRI), and offered a free tele-mentoring programme delivered by volunteer tutors to rural children using basic feature phones. We recruited volunteers from various universities who provided weekly remote learning support and home-schooling advice to primary school-age children and their mothers. Mentors were provided with brief training, guidelines, and phone bills. There was no out-of-pocket cost for parents or mentors.
We find that the USD 1.50 per student per week programme improves the learning outcomes of children in the treatment group relative to those in the control group. The children who received telementoring scored 35% more compared to the control group, who did not receive mentoring. Extended parental involvement helped the children to improve their learnings.
Remote Learning through Interactive lessons using basic mobile phone: We used an Interactive Voice Response (IVR) system that also delivered over-the-phone learning resources to rural students in Bangladesh. Participating students called a toll-free number to listen to the learning lessons and instructions together with their parents. We recorded a set of audio lessons and stored them on the server that could be accessed any time by calling our programme-specific phone number.
This IVR approach has enabled parents to schedule their time for children's home-schooling with greater ease. The advantage of this programme over the tele-mentoring programme is that: (i) children can access the IVR system on demand; (ii) GDRI does not need to recruit and manage volunteer tutors; and (iii) lower monetary cost (USD 1.00 per student per week). Thus, it is relatively easy to scale up to reach out to more children.
The findings indicate that more than 95% of the children completed the lessons. There was significant demand for this intervention. Such intervention could provide wider access to distance education. It could support learning in out-of-school settings to address the learning challenges of disadvantaged children.
Moving forward: Out-of-school Intervention and Parental Involvement : Though schools have reopened in many parts of the world, the need for home-based learning is not over. Learning loss because of the COVID-19 might cause inertia and disappointment among the students for reengaging in their educational endeavour.
We are now expanding this programme to offer the IVR-based education to children in grades nine and ten in rural Bangladesh. These students suffered more during school closures as most parents were unable to help the upper grade students at home considering the level of difficulties at that level. We are also working in a number of countries to test the different remote learning opportunities in different settings and in different groups of children. Among the options we are testing are:
Catch-up programme over the phone using community volunteers. We are offering adolescent girls weekly after-school tutoring over mobile phones through community volunteers. In our previous study, we recruited university students as volunteers, which often had supply constraints and high opportunity costs during academic semesters. As an alternative, we are planning to facilitate volunteers from the community (educated women located in the same subdistricts/areas as participating girls) who are familiar with the local context and dialect, and also more readily available and carry relatively fewer opportunity costs.
Catch-up through school peer. Group-based learning opportunities in which an older female student will volunteer to tutor the targeted girls. These tutors are female students in higher grades that are still in education (one or two years academically senior top-ranked student in the same school). This would allow girls to seek frequent learning and emotional support from their older female peers and solve exercises and homework promptly. A potential advantage of cross-age tutoring is that it is expected to remain operative and have a persistent impact on learning outcomes.
Catch-up Camps or 'Uthaner Pathshala'. We are setting up community schooling at the village-level as a catch-up camp to bring learning opportunities closer to students' homes. Under this programme, we are setting up catch-up camps in villages in locations that are safe, and easily accessible. The camps consist of interactive learning activities administered by paid volunteers called Shikkha Mitras ('partner in education').
Supporting families particularly mothers to foster more mother-child interactions. Helping families targeting mothers to cope with financial stress and tackle the situation especially surrounding a girl's education, marriage, etc. that are directly linked to their worsening current economic conditions due to rising cost of living conditions. Reduced economic hardship is expected to reduce pressure on household resources, girls' school-to-work transition, and dropouts.
These school closures have sharply shifted the focus from schools to the household environment. Various distance learning and out-of-school solutions are needed to urgently address the learning loss. Our education system is slow to respond to any changes. However, the need to address the learning loss is urgent. Moreover, we need to make sure children can continue to learn in the wake of natural disasters, floods, public health emergencies, political strikes, conflict-like situations when schools often get closed. Due to the weak ICT ecosystem of most low-income developing countries, widely accessible yet basic feature phones (button phones) can become a popular solution at present to educating students in those countries during the pandemic. At the same time, mobilising community volunteers and engaging parents particularly mothers in their children's schooling need to be prioritised in the short-term to overcome the loss of education due to school closures.
Dr Asad Islam is Director, Centre for Development Economics and Sustainability (CDES); and Professor, Department of Economics, Monash Business School, Monash University, Melbourne, Australia