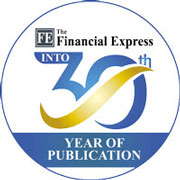 It is now more or less evident that the world economy is heading for a recession. The promise of the post-COVID economic recovery that marked the beginning of 2022 now lies shattered, thanks to the European military crisis and the subsequent economic war on a global scale. Soaring energy price is wreaking havoc with the manufacturing sectors worldwide and driving inflation to a record level.
According to the IMF, global growth is forecast to slump from 6.0 per cent in 2021 to 3.2 per cent in 2022 and 2.7 per cent in 2023, "the weakest profile since 2001 except for the global financial crisis and the worst phase of the COVID-19 pandemic". The World Bank also predicts a global gloom for 2023, pointing at central banks' simultaneous hikes in interest rates worldwide. There are serious concerns regarding the impact of a global recession on the Bangladesh economy, as such. Moreover, the threat of famines looms large, as acknowledged recently by the country's prime minister.
While much of the discussion on Bangladesh's preparedness to face global recession centres around its macroeconomic performance, justifiably, though, the welfare concerns of the working class need to be prioritised in policymaking as austerity measures have been the go-to solution in the event of any such calamity. It is, therefore, necessary to have a nuanced understanding of the impact of a recession on the lives of the working-class people. For any such evaluation, robust empirical work armed with a credible forecasting mechanism is required. However, the COVID-19 experience offers some glimpse into the potential impacts of an economic meltdown on the workers' lives, although the natures of the pandemic-induced economic crisis and the oncoming recession differ in many ways.
The apparel workers are at the forefront of exposure to the effects of recessions in Europe and North America-the prime destinations for Bangladesh's readymade garment products. The COVID-19 pandemic laid bare the vulnerabilities of the RMG workers when RMG export had to be halted due to mass cancellations of orders from western buyers.
A study jointly conducted by the South Asian Network on Economic Modeling (SANEM) and the FairWear Foundation, published in 2021, found that, on average, around 110 workers were laid off by large RMG firms, and around 80 workers were laid off by medium and small ones in 2020, at the height of the pandemic. A study by Penn State Center for Global Workers' Rights found that at the beginning of the pandemic at least one million apparel workers were either fired or furloughed, mostly without any severance pay.
The employment situation gradually improved only when the flow of apparel orders started being restored after the corona onslaught. While the coming recession may not spell such a dire situation, it goes without saying that the scope of employment for RMG workers will contract, and in the absence of a strong social-security structure workers and their families will struggle to cope with the cost of living.
It must be noted that the minimum wage set for the RMG sector is the lowest among the top RMG-producing countries. The value of minimum wages declined over time, with a real increase of 60 per cent between 2010 and 2018. According to the last minimum wage announced in August 2018, the minimum wage for a Grade-VII worker is BDT 8,000.
In comparison with the gross wage received in 2018, the effective incremental rise in wages under the latest wage structure was only 23.8 per cent for grade- VII, 21.1 per cent for grade VI, 19.6 per cent for grade V, 17.2 per cent for grade IV, 14.4 per cent for grade III, 7.8 per cent for grade II, and 7.5 per cent for grade-I workers.
To what extent does the nominal gain in the minimum wage enable a worker to lead a decent standard of living? A dismal picture is found when the average wage of the RMG workers is compared with the 'living wage.'
The Global Living Wage Coalition (GLWC) defines a living wage as "The remuneration received for a standard workweek by a worker in a particular place sufficient to afford a decent standard of living for the worker and their family. A decent living standard includes food, water, housing, education, health care, transportation, clothing, and other essential needs including provision for unexpected events." The Garment Worker Diaries (GWD), a project of the non-profit Microfinance Opportunities, estimates the living wage range in Bangladesh using the Anker Methodology. The living wage range was found to be Tk 19,200 to Tk 22,900 for Dhaka, Tk 21,300 to Tk 26,000 for Chittagong and Tk 19,200 to Tk 22,900 for Gazipur, Narayanganj, and Savar.
According to the GWD, "the median earnings reported by workers in the second quarter of 2022 for working a regular work month (without accounting for overtime) was Tk 9,984 (Tk 9,669 for women and Tk 10,928 for males), resulting in a wage gap between 51 per cent and 60 per cent for women workers and 45 per cent to 54 per cent for male workers. The current wage gap is anywhere from depending on the area and the living-wage benchmark Tk9,408 (49%) to Tk. 15,616 (60%) per month for women and Tk. 7,947 (41%) to Tk. 14,400 (55%) for men".
The harsh living conditions of the RMG workers become further distinct when inflation is considered. In March 2022, SANEM estimated that food prices had risen by more than 12 per cent in contrast to the official figures. While food prices are standard metrics for decoding day-to-day expenditure, long-term human capital- development issues are also at stake here. The Bangladesh Bureau of Statistics (BBS) itself admitted that inflation was 9.1 per cent in September 2022. If the current trend of inflation sustains, workers' real wages will face further contraction. It is only natural that faced with the rising cost of living; workers will be forced to save less for the future and spend less on the healthcare and education of household members.
The COVID-19 pandemic also caused a decline in the nominal earnings of workers across all sectors. An employment survey conducted by SANEM in 2021 found that in the RMG sector, the wage declined by as much as 81.72 per cent, and as it gradually recovered, in December 2020, the wage stood at 87.82 per cent of what it used to be in December 2019. It is, therefore, obvious that a recession would also entail a decline in the wage of the RMG workers. Moreover, how long it would take for wages in the post-recession period to readjust to the pre-recession period is a matter of concern.
Vulnerabilities in employment and wages also have health implications for the workers. Reportedly, at least 40 per cent of the country's RMG workers, out of 4.2 million, are deprived of medical treatment due to the high cost of healthcare. It has been found that the RMG workers of Bangladesh and India are more vulnerable than the workers of South and Southeast Asian countries.
According to a baseline study by SANEM and the International Labour Organisation conducted in 2019, 53.2 per cent of workers experience hunger, and 32 per cent experience mild to moderate back and muscle aches. Additionally, 36.08 per cent of workers reported being tired, 30.59% felt dizzy, and 40.61% periodically suffered headaches. Back pain, muscle aches, and headaches are likely linked to lengthy workdays without breaks, poor ergonomics, working overtime, and not having enough time to eat a balanced diet.
The RMG workers also suffer from long-term diseases, with 24.7 per cent reporting stomach issues/ulcers and 13.6 per cent joint discomfort. Heart disease, iron deficiency, sinus infection, kidney infection caused by urine, asthma, blood pressure, diabetes, difficulty in hearing, difficulty seeing, difficulty walking, difficulty climbing, and difficulty remembering or concentrating have also been found among the workers, albeit to a lesser extent.
The recession's impacts on the lives of the RMG workers will be widespread and multifarious, as can be understood from their experience during the COVID-19 pandemic. Of particular significance is the gender aspect in this regard, which requires more intense attention. Among the RMG production workers in Bangladesh, women's earnings were 8.0 per cent lower than men's, women's wages are 20 per cent lower than men's and are 8.0-percent lower even among narrowly-defined production workers. The SANEM-ILO report from 2019 also observed that across all seven grades, there existed a gender wage gap.
A study by BRAC Institute for Governance and Development (BIGD) discovered that even as economic activities started resuming in 2021, and previously unemployed workers started getting hired again, unemployment was three times higher among young females compared to young males. Also, the women who regained employment earned 21-percent less than the pre-pandemic level which is more than twice that in the case of men.
The issue of unpaid domestic work is worth revisiting in this regard. Patriarchal conventions of Bangladesh society mandate that women do household chores and take care of the child and elderly, regardless of their employment status. A survey in 2021 found that women's care work went up 128 per cent in urban areas during the pandemic. According to a study on female garment workers, around 73 per cent of them hardly enjoy leisure, resulting in psychological complications such as depression and anxiety.
As the COVID-19 pandemic shows, women's economic and social vulnerabilities are exacerbated by economy-wide crises. The same can be anticipated in the case of a recession. The adverse effects on employment, wage and associated social aspects would escalate manifold for female RMG workers.
Systemic barriers are in place that effectively prevent workers' organisational mobilisation and hinder their ability to voice their grievances. For example, section 13 (1) of the Labour Act 2006 allows the owner of an enterprise to close any branch or section of a factory or other establishment partially or entirely due to an 'illegal' strike.
Also, the participant workers in the illegal strike would not get any wage in case of such a shutdown of the branch or section. Such systemic barriers will seriously impede any form of effective communication between the policymakers and the workers. This may prove counterproductive for the policymakers, as it would be crucial during a recession to convey their action plans to the aggrieved workers.
Apart from the aspects highlighted in this discussion, the RMG workers have a plethora of vulnerabilities, each more pressing than the other. The recession, if it so occurs, will test the will of the policymakers to address these vulnerabilities. Even if the recession does not materialise as anticipated, the issues discussed are longstanding and need immediate attention. Without ensuring workers' agency and representation in policymaking, it would not be possible to resolve these issues and ensure a decent standard of living for the RMG workers.
Omar Raad Chowdhury, Research Associate, South Asian Network on Economic Modeling (SANEM). LubabaMahjabin Prima, third-year undergraduate student of the Department of Economics at the University of Dhaka. Writers can be reached at [email protected] & [email protected]