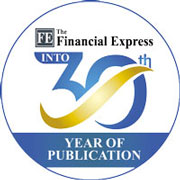 If industrialists in Bangladesh are asked what the most difficult challenges they face in enlarging their industrial footprints are, one common answer would be project management. The country's industrial growth, in many cases, moved at a slower pace because the investors didn't find the right project- management team to implement their visions.
Industrial investment is a complex process. If capital expenditures are higher than global competitors, it's often difficult to make the investment business viable. The industry leaders often suffer because they have to depend on foreign consultants for project implementation, who, despite having technical knowledge, rarely have detailed ideas of the challenges on the ground in the country context.
On the other hand, the local coordination team lacks the technical know-how and management strategies to blend with the global counterparts and drive the team efficiently to manage the project in the right way. Bangladeshi industrialists commonly face these challenges while implementing new industrial projects and often act conservatively as regards industrial project implementation because of such worries.
The project-management challenges are the output of many reasons in different areas. But, as the 80/20 pareto principle suggests, there are few arenas, if taken care of methodically, most of the challenges can be mitigated, and better performances can be achieved. Six such key reasons that would significantly boost the industrial project- management-performance matrix are as follows:
Building the right team: Managing industrial projects is teamwork. The scope is so vast that it is almost impossible for the industry owners to do it all by in-house team members. Consultants, vendors, SMEs (Subject Matter Experts), in-house management team, contractors, and site- management team - there are so many parties that work in an industrial project. If they are not aligned with specific project goals with clarity and if their activities are not interfaced rightly, it will not only delay the project's progress but also have an impact on increasing project cost.
It is important for the management to treat all these different parties as a partner for the project management, and they must be onboard with the management's vision, business objectives, and project team's goals with a 'One Team' approach. In selecting these different parties, it has to be ensured that along with the financial aspects, these intangible qualities are also evaluated.
Not identifying the project management team's working sphere rightly: Typically, any industrial project goes through four phases - design and planning, construction, testing and commissioning, and project handover to O&M (operations and maintenance) team. These four phases are intensely interlinked with each other.
Completing an industrial project within timeline, quality and, most importantly, within budget depends on all four phases equally. Unfortunately, in Bangladesh, only construction phase is deemed key part of the project. In most cases, the technology-providing team is separate from the construction- management team and O&M team. It is critical for the successful completion of any industrial project that these three stakeholders are interfaced at the right time with the right approach.
Planning, communication and coordination: The desired end-outcome components must be clear to all team leaders. All project activities have to be synchronized, prioritising the overall project deliverables, not individual team's convenience or priorities. For example, in many cases, it is found that despite the completion of 80 per cent of construction works, the plant couldn't be made operational in time because the construction team had not maneuvered the project in a way where testing and commissioning team can start their works parallelly. They have to wait for 100-percent completion of construction works to start the testing and commissioning phase.
Now, to resolve such problems, the project-management team has to schedule and plan the construction phase from the beginning in line with the testing and commissioning team and design team's requirement. Failing to coordinate these issues between different phases of a project and different stakeholders is one of the key reasons why better results couldn't be achieved despite committed efforts from many ends.
Also, it is critical to tune supply chain, logistics and transportation plans with the project plan from the beginning, as often any change in those plans will have a direct impact on the project's overall schedule and cost. Using modern project-management software Trello, Primavera, Deltek Cobra etc can be an excellent way to integrate the project activities from the outset.
"Industrial project management includes many different trades like construction, plant erection and commissioning, storage system, control system, and utility system installation, process integration, and many other components. Unfortunately, in our country's context, the integration of these components is often not addressed properly and is the key reason for project budget overshooting and delay in project completion.
"These surprises could be reduced significantly if the project-planning team has the capability, access to the right tools and adopt right methodology to tailor the project from inception to completion," explains Maswoodul Islam, DGM at Samuda Chemicals Ltd, who has successfully completed a significant number of petrochemical projects.
Facing project cost-management woes: Project-cost management is probably one of the most key areas where the improvement is much required. In most cases, deviation starts from the budgeting phase. Unfortunately, most of the project- management teams do not have any clear idea on how to prepare project budget with global-standard practices. Not addressing all the project scopes rightly while preparing the budget is a common phenomenon and often is the prime reason for budget overshooting.
"We are still learning to manage projects with a 'Rigid Budget Mindset.' We had to adopt additional cost heads during the construction phase, which is one of the key reasons for budget overshooting. That is an area where, despite improvement in the past years, we could do better," remarks Razib Hasan, GM, Projects, Renata Limited, a respected SME in the field of project management.
He adds, "We have to be more agile in decision-making while addressing changed business scenarios like the freight-cost hike, global microchips shortage caused by the pandemic and war in Ukraine. Besides, the culture of honoring the contract agreement by local contractors, specially in terms of project timeline, has yet to reach global level, which in many cases causes project-completion delay."
Incorporating right technology considering ground reality, planning project resources in efficient way, exploring alternative supply chain, implementing project works with well- assessed work methodology, selecting capable vendors may help to contain the budget from overshooting despite unavoidable scenarios like material-or equipment-price hike. Additionally implementing value assessments against each cost components, EVM (Earned value management) methodology, cost-control techniques through modern software will bring more visibility for the management to predict any concerns before popping up the red flag.
Operational readiness: The O&M team has to be engaged with project team from the time of testing and commissioning phase. The project- punch list, project-integrity test, functionality test, loop test, preparing SOP (Standard Operating Procedures), utility integration and plant stabilization-all these activities have to be started in this phase too. Besides, O&M team has to work with SCM ( Supply Chain Management) in parallel to keeping spares, raw materials etc available to avoid any unnecessary delay. Construction, O&M and Testing and commissioning teams have to work together to ensure the operational readiness of the project.
Better and effective interface between these teams will help make the project operational immediately after the completion of construction phase. Even slight improvement in terms of time required to go to the production phase from construction phase may change the total economics of the project significantly.
Bangladesh has achieved significant milestones in terms of industrial growth. Despite the impact of pandemic, the country had seen a remarkable industry (including construction) value-added (annual %) growth of 10.29 per cent in 2021 according to the report published by World Bank in 2021.
The government has taken a timely initiative to go for dedicated industrial zones and also invested significantly in building infrastructures that would help the country to pace up its industrial growth further. But one of the key areas that must be addressed immediately is building efficient and effective industrial project-management capacity to harness fruits from these initiatives. The industry leaders have to drive the initiatives to build the capability of large- scale industrial project management with high priority that would reflect in the mindset of all resources involved in the project management across the organisation.
Tareq Ahmed Robin graduated in Mechanical Engineering from Bangladesh University of Engineering and Technology. He is an entrepreneur and industrial management expert.